The pub is one of Britain's most cherished institutions, but it hasn't had the easiest time of it lately. Industry reports suggest almost 10,000 licensed premises closed permanently in 2020 as the hospitality sector took a major hit in the wake of the coronavirus pandemic.
The British Beer & Pub Association estimates £8.2 billion in trade was lost and, in January 2021, the Campaign for Real Ale warned we could see many more closures if pubs and bars across the UK do not receive the financial help they need.
If you're a pub owner, some of those figures might make for troublesome reading – but Fleximize's pub finance can provide crucial support. If you need funding – whether that's to help you recover from a quiet period, extend your premises, purchase more stock or anything else – our pub and bar loans can prove the perfect solution.
The challenges facing pub owners
Making a significant change to any business often requires an injection of capital. Following the 2008 recession, pubs were deemed a 'high risk' by traditional lenders. This meant that many pub owners were unable to secure the finance they needed to survive, let alone thrive. Higher beer prices and supermarket discounts have also posed difficulties, as owners strive to keep customers coming through their doors.
Strict lending criteria and long waiting times for a meeting with the bank mean many owners are searching for alternatives when it comes to applying for funding. At Fleximize, we offer exactly that – fast and flexible pub finance that's designed to suit you.
Pub finance from Fleximize
Many businesses have chosen Fleximize as their finance provider, with the speed and flexibility of our pub loans proving the ideal fit for owners. We offer both unsecured and secured borrowing options and you can find out more about our Flexiloan and Flexiloan Lite products by heading to our services page. To give you an initial idea, our funding solutions all come with these flexible features as standard:
Pub business loans of £5,000 – £500,000 over 3 – 48 months
Approval and deposit in as little as 24 hours
No hidden fees or early-repayment penalties
Competitive interest rates starting from 0.9% a month
Interest charged on a reducing balance, not the total loan amount
Repayment holidays and top-ups available with all bar loans
Exclusive discounts on industry-leading business services through our Member Marketplace
When you apply for a business loan for your bar or pub, we'll look at much more than just your credit history. We know how difficult it can be to secure pub finance on terms that work for you, and we want to say "yes" to as many applications as we can. If you're approved, you could receive your funding within 24 hours.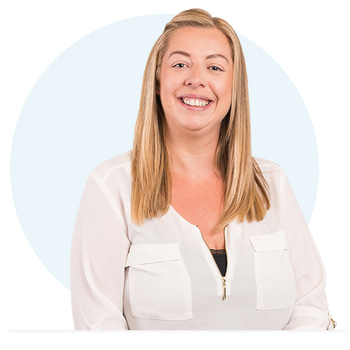 Looking For Funding? Let's Talk.
If you want to know more about how we can support your business, give our friendly team a call and you'll get straight through to someone who can help, like Sarah. Or, if you're ready to apply, get started by clicking the button below.
What can pub finance be used for?
Your pub finance could be used to support various areas of your business, such as:
| | |
| --- | --- |
| Hiring employees | |
| | Marketing campaigns |
| Paying unforeseen bills | |
| | Website development |
| Renovation/refurbishment | |
Check your eligibility for pub business finance
We offer pub and bar loans to UK-registered limited companies and LLPs.
You must have been trading for at least six months.
Your pub must have a minimum monthly turnover of £5,000.
We can provide a minimum of £25,000 to sole traders or non-limited partnerships with fewer than four partners.
For bars in Scotland and Northern Ireland, we can offer unsecured pub finance of up to £250,000.
We can only support non-homeowners who've been trading for three years with a maximum of £20,000.
Our goal is to approve as many pub loans as we can. Our lending criteria are not as strict as traditional banks, so even if your credit score needs improvement, it's not the only factor that will decide whether you are approved.
How much do pub loans cost?
The interest rates on our pub business loans start from 0.9% a month and there are no hidden fees to catch you out. Our Penalty-Free Promise means you can settle your pub finance early if you wish, and save on interest payments.
No two pub loans are identical in their details, which means it's difficult to say exactly how much yours will cost. To give yourself an idea, use our business loan calculator or give our team a call on 020 7100 0110 and they'll be able to build your tailored quote.
How to apply for pub business finance
Getting started with your pub finance application couldn't be easier. Just head to our simple online form and fill out a few basic details. If you pass our initial checks, we'll be in touch to talk you through what comes next. Once we have all the information we need, your business could be approved and receive funding on the same day.
Why choose Fleximize for pub finance in the UK
We've lent millions of pounds to thousands of UK businesses and we'd love to see your pub secure the finance it needs. Here are just a few reasons to choose Fleximize:
Fuss-free funding: You can apply for pub finance in just a few minutes and could receive your funds in as little as 24 hours.
Flexibility: We want to build a pub finance package that suits you and your business. Our top-ups, repayment holidays and Penalty-Free Promise allow you to do that.
Personal service: Your dedicated relationship manager will be on hand to help with anything you need – including if you come back for repeat funding.
Award-winning funding: We've twice picked up the prize for the Best Business Finance Provider at the British Bank Awards, amongst many other accolades.
Satisfied customers: We have a rating of 'Excellent' on Trustpilot and our client case studies show just how much UK SMEs appreciate what we've done to help them and their businesses.