Private healthcare is big business in the UK, with many GPs and dental practitioners supplementing their NHS appointments with private clients. While many people still rely on the NHS for medical treatment, a significant number opt to pay for private care. This figure has dramatically increased since the start of the pandemic. With many procedures cancelled or postponed to free up hospital beds for Covid-19 patients, hospital delays saw the number of people waiting for NHS treatment hit a record high of 4.46 million in November 2020. As a result, it's expected we'll be seeing a significant rise in the number of private patients seeking shorter waiting times, specialist care, and a wider range of treatments.
To meet this demand, private practices will need to expand their premises, purchase more equipment, upgrade facilities, and increase their staffing numbers – all of which requires considerable investment. For those without a high level of personal capital, gaining access to finance solutions is vital to offering better care to their clients. Read on to learn more about loans for medical professionals, what this funding can be used for, and how to apply for medical practice finance with Fleximize.
Business loans for medical professionals
Like any business, there are many costs to consider when running a medical practice. Customer expectations are extremely high, particularly among self-paying patients faced with premium prices, so continual investment in your services is vital to growing a client portfolio. Purchasing state-of-the-art equipment that delivers great results is often one of the largest expenditures for care providers. Technology is advancing rapidly, so businesses must regularly upgrade their equipment to attract new customers with the latest cutting-edge treatments.
Since the start of the pandemic, protective supplies such as PPE, safety signage, sanitising products, and testing kits must also be procured to create a Covid-secure space that protects medical staff and patients. Likewise, many healthcare facilities are investing in digital tools, such as e-consultation software, to provide essential care for vulnerable patients without face-to-face contact.
From the first day of treating patients, medical business owners are obligated to handle many administrative and legal expenses, including indemnity cover which is rarely cheap. There is also the ongoing cost of utility bills, staff wages, stock purchases, rent or mortgage payments to take into account. As customer demand grows, you'll likely want to purchase new premises or expand your current practice, and put money aside for essential renovation work to keep your practice looking its best for patients.
Rather than funding such expenditure with a single payment, you may need to borrow the necessary capital and spread the cost. As bank loans are often inaccessible to small business owners, many instead find an alternative lender like Fleximize. If you're seeking a business loan for a medical practice, discover the key details below.
Medical business loans from Fleximize
In recent times, practitioners have needed to rapidly adjust their businesses to continue caring for customers. To support independent medical practices lacking the necessary capital, we offer flexible, affordable loans of up to £500,000 through our quick online application. You can find out more about our products by visiting our services page, but here are the key features of our medical practice financing options:
Medical practice loans of £5,000 – £500,000 over 3 – 48 months
Approval and deposit in as little as 24 hours
No hidden fees or early-repayment penalties
Competitive interest rates starting from 0.9% per month
Interest charged on a reducing balance, not the total loan amount
Repayment holidays and top-ups available with all loans
Exclusive discounts on industry-leading business services
We look at more than a company's credit score when reaching a lending decision. Every company that passes our basic checks will be assessed by an expert underwriter who will consider the unique circumstances of your business. So, if your company can demonstrate strong financial growth and has been trading for at least six months, you're more than welcome to apply.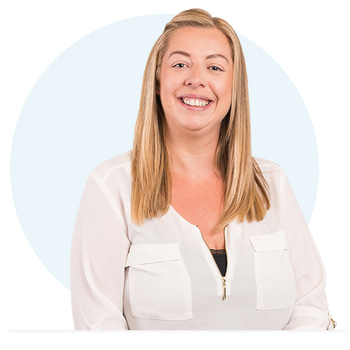 Looking For Funding? Let's Talk.
If you want to know more about how we can support your business, give our friendly team a call and you'll get straight through to someone who can help, like Sarah. Or, if you're ready to apply, get started by clicking the button below.
What can medical finance be used for?
Our medical practice funding can be used for almost any purpose related to growing your private clinic, hospital, dental surgery, or other healthcare business. Some of the most popular reasons for borrowing include:
| | |
| --- | --- |
| Cash flow | Medical equipment |
| PPE supplies | Renovation & refurbishment |
| Business expansion | Stock purchase |
| Recruitment | Digital investment |
Check your eligibility for medical finance
You could be eligible for business funding from Fleximize if:
You are a registered limited company or LLP.
You're a sole trader or non-limited partnership with less than four partners, in which case you can borrow a minimum of £25,000.
You have been trading for at least 6 months with a minimum monthly turnover of £5,000.
Your business is based in England or Wales. If you're based in Scotland or Northern Ireland, we can offer an unsecured loan of up to £250,000.
You're a non-homeowner, but you have been trading for 36 months and you're looking to borrow no more than £20,000. For loans above this value, you must be a homeowner.
We know that applying for a loan can be stressful for small business owners, so we'll let you know our final decision within 24 hours of receiving all your documents. If your application is unsuccessful, we'll invite you to reapply with us again after three months.
How much will my medical business loan cost?
We offer interest rates starting from 0.9% per month, and there are no hidden fees to worry about. If you decide to settle your loan ahead of time, our Penalty-Free Promise means that you can save on interest without any early repayment charges. You can also make overpayments at any time, reducing the interest payment and helping you to repay your loan quicker.
If you'd like an estimate of what your loan could cost, including the potential savings if you repay early, you can either use our business loan calculator, or call us on 020 7100 0110 for a tailored quote.
Why choose Fleximize as your business loan provider?
It's important to find the right loan product for your business, but you also want to choose a lender who will work closely with you for the duration of your loan term. Here are some of the reasons why thousands of SMEs have chosen Fleximize for their business financing:
We're fast: Looking for fuss-free funding? Apply online in minutes and get the cash injection you need in as little as 24 hours.
We're flexible: Our loan products are packed full of flexible features, like top-ups and repayment holidays, and you're never charged for early repayment.
We're personal: Your dedicated relationship manager will get to know your business and help you to secure a loan package that's tailored to your needs.
We're recommended: We've been voted Best Business Finance Provider at the British Bank Awards by our customers, and we're rated 'Excellent' on Trustpilot. Read our customer stories and learn about our awards.
How to apply for a medical practice business loan
There's no need to fill out time-consuming paperwork or wait months to discuss your application when securing a medical practice business loan from Fleximize. Complete our short online form, and once you've passed our initial checks, we'll ask you to provide a few documents to help us reach a decision. You'll then be contacted by one of our friendly relationship managers to guide you through the final stages.