Retail businesses in the UK have faced many challenges recently, not least the impact of Covid-19. Data from the Office for National Statistics points to encouraging signs of recovery as UK restrictions ease, but there are still plenty of hurdles for retailers to overcome. Gaining access to funding remains a major obstacle, especially for those who find it difficult to get approved by traditional lenders.
The good news is there are alternative retail finance providers like Fleximize who want to help businesses like yours secure the funding you need. Read on to find out more about retail finance, what it can be used for, how it works, and how to apply.
Business loans for retailers
Given the pace of change in the industry, retailers can't afford to wait around for funding. Whether it's purchasing more stock, launching a marketing campaign, or expanding premises, retail businesses need to know they have access to finance when they need it.
That's why traditional lenders such as banks might not be as attractive as they once were. It can take weeks to secure a meeting, and strict lending criteria means that many retailers might have their application turned down.
But there is a quicker route to the funding your retail business needs to grow. Unlike banks, alternative finance providers like Fleximize can deposit funds in as little as 24 hours, and you don't need to have a perfect credit history to be considered for approval.
Retail business loans from Fleximize
Fleximize's small business loans are the perfect form of retail finance because they offer both the speed and flexibility you require. You can find out more about our Flexiloan and Flexiloan Lite products by visiting our services page, but here are the key features of our funding options:
Business loans of £5,000 – £500,000 over 3 – 48 months
Approval and deposit in as little as 24 hours
No hidden fees or early-repayment penalties
Competitive interest rates starting from 0.9% per month
Interest charged on a reducing balance, not the total loan amount
Repayment holidays and top-ups available with all loans
Exclusive discounts on industry-leading business services
We will consider far more than a company's credit history as part of our decision-making process. We understand that securing finance in the retail industry poses plenty of challenges, which is why we hope to say "yes" to as many businesses as possible. All of our customers are assigned a dedicated relationship manager, and they'll work closely with you to create a retail finance package that's tailored to your company.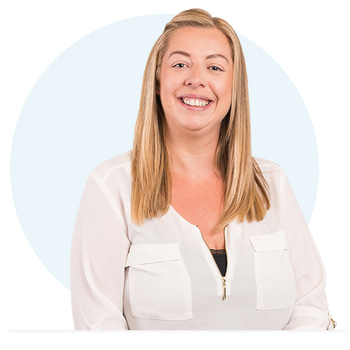 Looking For Funding? Let's Talk.
If you want to know more about how we can support your business, give our friendly team a call and you'll get straight through to someone who can help, like Sarah. Or, if you're ready to apply, get started by clicking the button below.
What can retail finance be used for?
Your funding could be put to all manner of uses, such as:
| | |
| --- | --- |
| | Renovation and refurbishment |
| Developing your website | |
| | Marketing campaigns |
| Hiring staff | |
| | Paying unexpected bills |
Check your eligibility for retail finance
We offer retail business loans to UK-registered limited companies and LLPs.
Your business must have been trading for at least six months with a minimum monthly turnover of £5,000.
We can offer a minimum of £25,000 to sole traders or non-limited partnerships with fewer than four partners.
For businesses based in Scotland and Northern Ireland, we can offer unsecured loans of up to £250,000.
We can only support non-homeowners who have been trading for 36 months with a maximum of £20,000.
We want to approve as many retail store business loans as we can. We don't have the same strict lending criteria as banks, so even if your credit score could be improved, it's not the only factor we'll consider when reviewing your application.
How much do retail business loans cost?
Our interest rates start from 0.9% per month. There are no hidden fees for you to worry about and our Penalty-Free Promise means you can settle your retail finance early and save on interest payments.
You can use our calculator tool to get an idea of how much your retail business loan would cost and how the repayments would work. Alternatively, you can always call our friendly team on 020 7100 0110 and they'll be happy to create a tailored quote for you.
How to apply for a retail business loan with Fleximize
Applying for retail finance with Fleximize couldn't be simpler. All you have to do is complete our short online form with a few basic details. If your business passes our initial checks, we'll be in touch to take you through the final steps. Once we have everything we need, your company could be approved and funded on the same day.
How our small retail business loans have helped others
We know how important cash flow is for SMEs, which is why we were delighted to be able to help Montagne Sports owner Alan Barrie secure the retail finance he needed. Alan first came to us in 2016 after being let down by his bank and has since returned twice more.
In 2018, he was looking to move quickly and secure a large quantity of stock at a discounted rate. Alan was approved for a small retail business loan of £20,000 and was able to pick up the equipment he wanted at a price that suited him.
Fleximize Retail Finance:
Alan Barrie used a Fleximize business loan to purchase discounted stock
Why choose Fleximize as your retail finance provider?
We've lent more than £200 million to thousands of businesses across the UK and we want to help you secure the funding you need. Here's what you can expect when you apply for retail finance with us:
Fuss-free finance: Applying for a retail business loan takes only a matter of minutes. You could get a decision and receive your funding within 24 hours.
Flexibility: You can benefit from repayment holidays, top-ups and our Penalty-Free Promise – features that are all designed to create a finance package that suits you.
Personal service: Your dedicated relationship manager will work closely with you to make sure your retail finance is tailored to your needs. Should you return to us for more funding, they'll be on hand to help.
Award-winning funding: We've been named Best Business Finance Provider at the British Bank Awards, twice.
Customer recommendations: We're rated 'excellent' on Trustpilot and our numerous case studies show how highly our clients value what we do for them.