The UK's professional services sector is diverse, covering everything from accountants and architects to lawyers and IT consultants. It's also a major contributor to the UK's economic growth, adding £190 billion to the economy and employing 13% of the UK's workforce.
In exchange for their expertise, these firms can set their fees at a premium. However, it's a competitive area, and businesses face many financial challenges as they strive to stay ahead. High salaries are commonplace, while overheads, such as prime office locations and industry-leading technology, call for big budgets.
These factors can make it hard to grow a business without being well-capitalized. Our professional services loans are designed to alleviate some of the pressure, offering firms the financial resources to develop their offering. Read about how they work and whether your business is eligible to apply below.
What are professional services loans?
Professional services loans are financial products for businesses that offer customized, knowledge-based services to clients. Given the high running costs and evolving market expectations that SMEs must overcome, external finance helps companies stay ahead of the game.
Securing tailored funding for architects, legal experts, and other specialists allows businesses to invest in growth. It can also provide a critical cash buffer when managing the short-term fluctuations of project-based revenue. For businesses that only receive payment once the work is complete, a business loan is often essential to acquire new clients and grow a portfolio.
Whether you want to enhance your customer experience, cover lost client revenue, or finance a merger, Fleximize's funding can help.
How our professional business loans work
We've designed our loans to help address the obstacles that SMEs encounter in the competitive professional services industry. Our products are packed with flexible features to help you develop a successful business, including top-ups and repayment holidays.
We offer unsecured and secured options through our Flexiloan and Flexiloan Lite products, which you can read more about on our business loans page. Here's a quick summary of what we offer:
Business loans of £5,000 – £500,000 repaid over 3 – 48 months
Unsecured and secured borrowing options
Interest rates starting from 0.9% per month, charged on a reducing balance
Approval and deposit in as little as 24 hours
No hidden fees or early repayment penalties
Industry-leading flexibility, with top-ups and repayment holidays as standard

Exclusive discounts on industry-leading business services through our Member Marketplace
Our tech-focused, relationship-driven approach gives businesses the best of both worlds: fast funding and first-class service. Unlike traditional lenders, we'll often lend to companies with a less-than-perfect credit history if there's growth potential. We also make decisions in a matter of hours, not weeks, so you can move quickly to protect your business' future.

If your business has traded for at least six months and shows positive revenue growth, we'll happily consider your business for funding.
Which businesses can use a professional services loan?
The £200 million that Fleximize has lent to SMEs has been used in various ways, from purchasing assets to funding a management buyout. As a business owner in the professional sector, you could need finance to expand your premises, invest in new IT equipment, or just bridge a gap in cash flow.
Whatever your priorities, we've supported a vast number of professional services firms over the years and will always consider applications from companies such as:
| | |
| --- | --- |
| IT consultancies | Law firms |
| Architects | Accountants |
| Management consultants | Financial advisers |
| Surveyors | Engineers |
Check your eligibility for our professional services loans
Our lending criteria are flexible enough to accommodate professional services firms that experience challenging trading periods. However, we have a few basic requirements for all applicants:
We offer professional services loans to UK businesses registered with Companies House.
Your firm must have been trading for at least six months and have a minimum monthly turnover of £5,000.
Businesses in England and Wales can apply for loans of up to £500,000. This can be on an unsecured or secured basis, depending on your loan amount and repayment term.
Businesses in Northern Ireland and Scotland can apply for unsecured professional services loans of up to £250,000.
For non-homeowners who've been trading for 36 months, we can offer funding up to £20,000.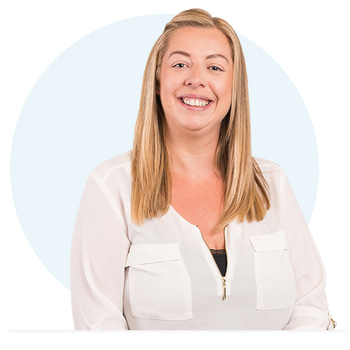 Looking For Funding? Let's Talk.
If you want to know more about how we can support your business, give our friendly team a call, and you'll get straight through to someone who can help, like Sarah. Or, if you're ready to apply, get started by clicking the button below.
How much will your professional business loan cost?
Interest rates on our professional services loans start from 0.9%. Our Penalty-Free Promise means you'll never pay extra to repay early – and you'll save on interest by doing so. Our funding is entirely transparent, with no hidden fees or surprise charges to catch you out.
Like the best professional services, all our finance packages are bespoke. You can get an estimate of your overall costs by using our business loan calculator or calling us on 020 7100 0110. Our team will be happy to build a tailored quote for you.
Why choose Fleximize as your professional funding company?
Regardless of whether you operate in law or architecture, finance is an area of your business that requires careful consideration. Most importantly, you need to find a lender you can trust. Since launching in 2014, our mission has been to support UK SMEs with flexible funding that serves their best interests. Here's what you can expect from us:
Flexible: Our team will help you build a finance package that suits you, and you can take advantage of top-ups, repayment holidays, and our Penalty-Free Promise.
Fuss-free: With our online application, you can apply in minutes and get back to what you do best. If approved, you could receive your loan in as little as 24 hours.
Trusted: We're proud of our quality customer service, but don't just take our word for it – read our excellent Trustpilot reviews and glowing testimonials.
Personal: A dedicated relationship manager will get to know you and your business. They'll support you from your first application through to repeat funding if you return for a top-up.

Award-winning: We've twice been named the Best Business Finance Provider at the British Bank Awards. See how our work has been recognized on our awards page.
How our professional business loans have helped others
Saj Rahman, founder and CEO of the eco-friendly construction consultancy firm Maple People, needed funding to launch his pioneering sustainable innovations. Several banks refused to help due to the high risk associated with the construction industry. However, after spotting the business' potential, Fleximize delivered £20,000 in funding within a week.
Business finance for innovation:
Saj used a Fleximize business loan to develop his sustainable construction business
Apply for a professional services loan today
Could our professional services loans help you improve or scale your offering? If so, applying is a smooth and simple process. Simply complete our short application form with a few basic details to get started. Once you've passed our initial checks, a team member will be in touch to guide you through the final stages.
Need more information before applying? Check our FAQs or call 020 7100 0110 to speak with one of our friendly relationship managers.