The UK's professional services sector is a diverse one, covering everything from accountants and architects to lawyers and IT consultants. It's also a key contributor to the UK economy, accounting for 15% of GDP, 14% of employment and 14% of exports.
Despite spanning an array of different professions, the majority of professional services require specialist training or licences. For example, nobody can be a lawyer or establish their own legal practice unless they have a recognized qualification and the relevant training. This isn't the case when it comes to launching a company in other industries, such as retail, food or hospitality.
An expensive business
High salaries are commonplace in the professional services sector, with law, architecture and accountancy listed among the world's most lucrative professions. Because of this, it can be difficult to grow a business in such industries without being well capitalized.
Like all businesses, professional services firms have regular running costs to contend with, including wages, utilities and stock, not to mention expenses that are unique to specific industries, such as legal costs for law firms and technical equipment for architects or IT consultants.
The specialist nature of professional services means that companies operating in the sector can charge a high amount for their work. However, with legal cases and building projects tending to differ in their complexity, revenue can be subject to monthly fluctuations, putting pressure on cash flow. That's where debt finance – typically in the form of business loans – can help.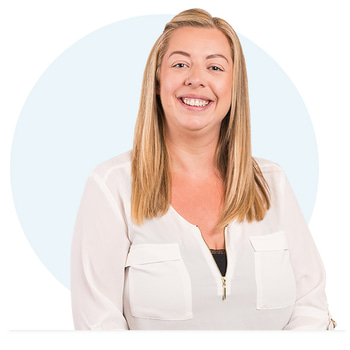 Looking For Funding? Let's Talk.
If you want to know more about how we can support your business, give our friendly team a call and you'll get straight through to someone who can help, like Sarah. Or, if you're ready to apply, get started by clicking the button below.
Flexible finance for professional services
At Fleximize, we understand the challenges faced by companies working in the competitive professional services sector. Our business loans come packed with flexible features and are the perfect solution for growing businesses that need to keep close control of their cash flow. Here's a summary of what we offer:
Business loans of £5,000 – £500,000
Unsecured and secured borrowing options
Flexible repayment terms of 3 – 48 months
Speedy application with minimal paperwork
Approval and deposit in as little as 24 hours
No hidden fees or early-repayment penalties
Interest charged on a reducing balance, not the total loan amount
Repayment holidays and top-ups available with all loans
Exclusive discounts on industry-leading business services
Thousands of businesses have borrowed from Fleximize, using the funding for numerous purposes, from purchasing assets to funding a management buyout. We've supported several professional services businesses and will happily consider applications from all types of company, including:
| | |
| --- | --- |
| IT consultancies | Law firms |
| Architects | Accountants |
| Management consultants | Financial advisers |
| Surveyors | Engineers |
Our tech-focused, relationship-driven approach gives businesses the best of both worlds: fast funding and first-class service. Unlike traditional lenders, we'll often lend to companies with a less-than-perfect credit history, and we won't leave you waiting weeks for a decision.
If your business has been trading for a minimum of six months and can demonstrate positive revenue growth, you'll stand a good chance of being approved for funding.
Apply with Fleximize today
To start your application with Fleximize, fill in our short online application form. If you pass our initial checks, a member of the team will be in touch to guide you through the final stages.