In a world ever-more reliant on technology, IT consultancies play an increasingly important role in our economy, ensuring the smooth running of all types of businesses, from global manufacturing companies to small local retailers. In 2016, the IT support sector employed over 670,000 people in the UK, and is one of the key growth areas of our economy, with an industry-wide average growth rate of 3.76% in 2017. However, running IT support company isn't as binary as it seems.
Like most other brick-and-mortar businesses, an IT consultancy will have regular running costs, such as renting business premises, utilities and paying staff. In addition to this, however, IT support businesses also have to deal with the cost of software licences, renewals, and paying for the latest equipment. For large IT consultancies, with a significant and well-established client base, these are just regular overheads. But for small businesses, often with a team of just one or two, these costs can turn running an IT support company into a tricky balancing act of managing costs, helping existing clients and growing the business.

How Fleximize Can Help
Alternative lenders, like Fleximize, have come to the fore of the business funding world in recent years, in part due to the reluctance of high-street banks to lend to SMEs, but also because of their focus on speed, flexibility, and support for small businesses.
Fleximize offers a fast, flexible form of funding for IT consultancies, that is tailored to meet the unique needs of your business. Whether you're in need of a long-term funding line to support the growth of your business, or you're simply looking for a short-term financial injection, our products can be designed around your needs, and in your business bank account in as little as 24 hours.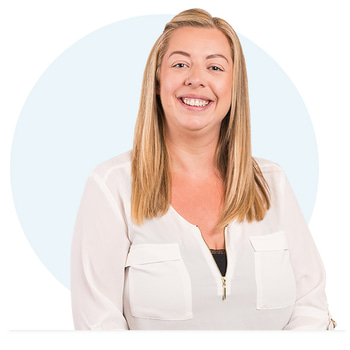 Looking For Funding? Let's Talk.
If you want to know more about how we can support your business, give our friendly team a call and you'll get straight through to someone who can help, like Sarah. Or, if you're ready to apply, get started by clicking the button below.
Key Features
Business loans of £5,000 – £500,000
Unsecured and secured borrowing options
Flexible repayment terms of 3 – 48 months
Speedy application with minimal paperwork
Approval and deposit in as little as 24 hours
No hidden fees or early-repayment penalties
Interest charged on a reducing balance, not the total loan amount
Repayment holidays and top-ups available with all loans
Exclusive discounts on industry-leading business services
Numerous IT consultancies have borrowed from Fleximize for a variety of different reasons, from purchasing a Remote Management Tool to securing new premises. The most common reasons for borrowing are as follows:
| | |
| --- | --- |
| Equipment Purchase | Cash Flow |
| Software/Licence Purchase | RMM/CRM Purchase |
| Business Premises | Recruitment |
| Debt Consolidation | Expansion |
Apply for funding
If your business has been trading for six months or longer, you can apply for funding by filling in our simply online application form. Providing you pass our basic eligibility checks, a member of our team will give you a call to guide you through the final steps.