While many companies have shifted operations abroad, manufacturing still accounts for a significant portion of the UK's output and employment. In September 2021, the Confederation of British Industry reported that despite ongoing issues, total order books improved to their highest level since records began.
UK manufacturers face similar sector-specific challenges that exist worldwide, including skill shortages, supply chain issues, and rising costs. Managing finances is another problem, made worse by the many expenses involved in creating both raw materials and finished goods.
If you operate within the manufacturing industry, you could consider external funding to overcome financial pitfalls and fuel your growth, such as a business loan.
What is manufacturing finance?
Manufacturing financing refers to commercial funding specifically designed for manufacturers and producers. There are many types of finance available to manufacturing businesses. For instance, you could work with angel investors or venture capitalists. However, if you aren't ready to give up a stake in your manufacturing company, a business loan might be a better way of securing a cash buffer.
Manufacturing loans from Fleximize
Our business loan packages have given thousands of companies access to financial support, including many in the manufacturing industry. We offer two products, the Flexiloan and the Flexiloan Lite. Both come with secured and unsecured options, plus top-ups and repayment holidays as standard. Other key features include:
Business loans of £5,000 – £500,000 over 3 – 48 months
Interest rates starting from 0.9% per month
Approval and deposit in as little as 24 hours
No hidden fees or early repayment penalties
Interest charged on a reducing balance, not the total loan amount
Repayment holidays and top-ups available with all loans
Exclusive discounts on industry-leading business services and tools through our Member Marketplace
Our application process is much more suited to SMEs than that of a traditional bank. As a digital lender, we'll always try to find a way to approve funding requests. As long as your business has been trading for longer than six months and passes our basic credit checks, you could be eligible for Fleximize's manufacturing loans.

What can you use manufacturing finance for?
Most of the time, businesses look to Fleximize for working capital that can help fuel their growth. What this means in practice can vary between businesses depending on individual need. This makes Fleximize the ideal lending partner, as our manufacturing loans can be tailored to almost any purpose. Some common uses include:
| | |
| --- | --- |
| | Investing in technology |
| Recruitment drives | |
| Paying wages | Purchasing raw materials |
| Renting premises | |
| | Paying unexpected bills |
How much does manufacturing finance cost?
The interest rates for our manufacturing funding services start at 0.9%, which is charged against a reducing balance instead of the full loan amount. Under our Penalty-Free Promise, which guarantees you'll never face early repayment fees, you can save money by paying ahead of schedule.
If you'd like a more accurate estimate of the cost of a manufacturing loan, try our award-winning business loan calculator. Alternatively, call us on 020 7100 0110, and we'll put together a quote that's tailored to you.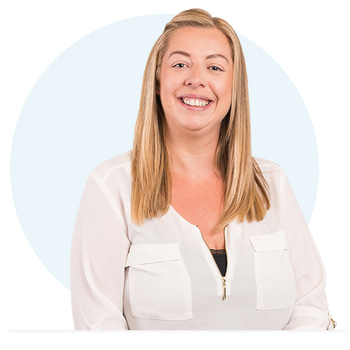 Looking For Funding? Let's Talk.
If you want to know more about how we can support your business, give our friendly team a call and you'll get straight through to someone who can help, like Sarah. Or, if you're ready to apply, get started by clicking the button below.
Check your eligibility for a manufacturing loan
Our loan application process has been designed to offer a speedy path to funding for your manufacturing business. There are a few basic requirements to consider before applying with Fleximize:
Your business must be UK-based and registered with Companies House.
You need to have at least 6 months' trading history with a minimum monthly turnover of £5,000.
Businesses based in England or Wales can apply for up to £500,000 on an unsecured or secured basis. If you're based in Scotland or Northern Ireland, we can offer an unsecured loan of up to £250,000.
If you're not a homeowner, you can apply for up to £20,000, providing you've traded for over 36 months.
Why choose Fleximize for manufacturing funding?
Our mission is to provide truly flexible funding to UK SMEs. There are many reasons why businesses come to Fleximize for support with their growth goals, but here are just five:
Flexibility: Our flexible loan packages can be tailored to meet the individual needs of your manufacturing business, with top-ups and repayment holidays available as standard.
Hassle-free: Our application process takes a matter of minutes to complete. To get started, just enter a few details about your business using our online form. Once approved, you could receive your funding in 24 hours.
Personal: You'll be assigned a dedicated relationship manager to help throughout your time with us. They'll also be your first point of contact if you return for additional funding.
Award-winning: We've won a whole host of awards and accolades, including twice being named the Best Business Finance Provider at the British Bank Awards.
Trustworthy: Don't just take our word for it when we say our service is the real deal. Take a look at our glowing Trustpilot review and customer testimonials.
Apply for a manufacturing loan today
Applying for a manufacturing loan with Fleximize is quick and easy. All you have to do is fill in our application form with a few details. Providing your business passes our initial checks, we'll quickly get in touch to advise you on what comes next. Once we've got the information we need, your funds could be with you in as little as 24 hours.
If you'd like to find out more about our products, how our process works, or the service you can expect to receive from Fleximize, read our FAQs or call 020 7100 0110 to speak to one of our friendly relationship managers.