Acquiring a franchise is an attractive option for anyone who dreams of being their own boss without the risks that come with starting a business from scratch. Buying into an established brand means you don't have to worry about proving the business model, and most franchisors will provide the necessary training and support. After all, it's in their interest for your enterprise to succeed.
Despite the economic upheaval caused by the pandemic, the franchise business model hasn't wavered in popularity. Lockdown encouraged many aspiring entrepreneurs on furlough to launch their own businesses, many of whom looked to franchising as a low-risk, high-reward opportunity. But for any franchisee, there are still plenty of challenges to overcome – including accessing the right funding. Although a parent company can offer support and security, there are still start-up fees and running costs to consider.
Getting a loan for a franchise business through traditional means can be tricky, so read on to discover how franchise finance works, what a franchise loan can be used for, and how to apply with Fleximize.
What is franchise financing?
A franchise loan can provide the capital you need to acquire a new franchise or develop an existing one. Finance for franchisees can come in the form of a secured or unsecured loan and with varying rates and repayment terms. With Fleximize's franchise loans, your finance package can be tailored to your specific franchise model.
While there are many benefits to franchising, such ventures still require substantial investment. Like any business owner, you need to generate enough revenue to cover ongoing costs such as staff salaries, utility bills and stock purchases, as a parent company won't usually take care of these. You'll also need to pay a regular royalty fee. As this regular charge will impact your profits each month, the amount of cash available for refurbishments, machinery upgrades, advertising campaigns, and site expansion may be reduced.
When cash flow is tight, external funding can help spread such costs over several months or years. Your franchisor may direct you to a bank or other traditional lender for financial assistance. However, applying for a bank loan is a long-winded process involving numerous interviews and comprehensive due diligence, with many business owners waiting weeks for a decision.
When trying to grow your business, you may wish to avoid these lengthy time delays and box-ticking exercises – and that's where Fleximize's franchise financing can help.
Franchise finance from Fleximize
Fleximize's fuss-free application process is perfect for franchise owners looking to quickly secure funding for their business, with loans deposited in just 24 hours. We understand that each franchise setup is unique, which is why we offer flexible secured and unsecured loans that can be tailored to your business needs. Here's a quick look at the other perks of Fleximize's franchise funding:
Franchise business loans of £5,000 – £500,000 over 3 – 48 months
Interest rates starting from 0.9% per month
Approval and deposit in as little as 24 hours
No hidden fees or early repayment penalties
Interest charged on a reducing balance, not the total loan amount
Repayment holidays and top-ups available with all loans
Exclusive discounts on industry-leading business services through our Member Marketplace
When you apply for Fleximize's commercial finance for your franchise, your credit history won't be the only factor taken into account. Providing your company can demonstrate strong financial growth and has traded for at least six months, you're welcome to apply. If you want to learn more about our products before applying, visit our services page for a full breakdown of our Flexiloan and Flexiloan Lite.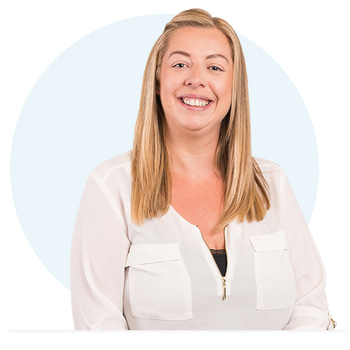 Looking For Funding? Let's Talk.
If you want to know more about how we can support your business, give our friendly team a call and you'll get straight through to someone who can help, like Sarah. Or, if you're ready to apply, get started by clicking the button below.
Who are franchise loans suitable for?
Our flexible funding solutions are an ideal fit for franchisees across a variety of sectors, and our friendly team have many years of experiencing working with franchises of all shapes and sizes. For example, our franchise financing can be used to help:
What can franchise financing be used for?
You might need a cash advance for your franchise to support business growth in a number of different areas, including:
| | |
| --- | --- |
| | Acquiring another franchise |
| Marketing & PR | Recruitment |
| Staff training | Equipment upgrades |
| | |
| | Property refurbishment |
Check your eligibility for a franchise loan
You could be eligible for Fleximize's business finance for franchises if:
Your limited company or LLP is registered in the UK with Companies House.
Your franchise has been trading for six months or more and has a minimum monthly turnover of £5,000.

You're a sole trader or non-limited partnership with less than four partners, in which case you can borrow a minimum of £25,000.

Your business is located in England or Wales. If you're based in Scotland or Northern Ireland, we can offer an unsecured loan of up to £250,000.

You're a homeowner looking for a loan of up to £500,000. If you're a non-homeowner, we can support you with up to £20,000 providing your business has traded for at least 36 months.
We know that getting a loan for a franchise business isn't always straightforward, and we want to say "yes" to as many applications as possible. Even if your credit score could be improved, bear in mind that Fleximize's lending criteria aren't necessarily the same as that of traditional lenders. Our underwriting team will get to know the story behind your business, so decisions are based on much more than an automated score.
How much does franchise financing cost?
Our franchise loan rates start from 0.9% a month. There are no hidden fees, and our Penalty-Free Promise means you can repay early and reduce the amount of interest owed.
No two funding packages are ever the same. If you'd like an estimate of the total cost of your franchise loan, you can use our business loan calculator. Or, call us on 020 7100 0110, and we'll build a quote tailored to you.
Why choose Fleximize for franchise financing?
We've helped thousands of business owners access the funding they need. Here's what to expect when getting a loan for a franchise business from Fleximize:
We're flexible: The clue's in our name. With standard features like repayment holidays, top-ups and our Penalty-Free Promise, you can build a loan package that's tailored to you.
We're fuss-free: Applying for a franchise loan takes a matter of minutes, and there's no need for lengthy interviews or unnecessary paperwork for your company to be approved.
We're trusted: Our client testimonials and 'Excellent' rating on Trustpilot show how highly business owners value our customer service.
We're personal: Your dedicated relationship manager will ensure your franchise finance meets all your needs. They'll also be your point of contact if you return for repeat funding, as many of our customers do.
We're award-winning: We've twice been named Best Business Finance Provider at the British Bank Awards. Find out more about our industry prizes.
How our franchise financing has helped others
Danny Bloomfield, owner of five Premier Education Group franchises, applied to Fleximize for a loan to buy out his business partner and invest in a new franchise. He originally approached his bank for the money but was left frustrated by the arduous application form. Two days after his application, Fleximize offered him £105,000 to be repaid over 24 months. As well as covering the management buyout, the funding has also enabled Danny to improve infrastructure across his Premier franchises.
Expanding your network:
Danny Bloomfield used a Fleximize loan to invest in a new franchise
Apply for a franchise loan with Fleximize today
Ready to secure funding for your franchise? Apply online through our simple application form. Providing you pass our initial checks, your dedicated relationship manager will be in touch promptly to guide you through the final stages. Once we have all the details we need and if you're approved, you could receive your funds the same day.