When you're running a small business every pound, dollar or euro you spend is scrutinized. We get it. You want to make sure that you're seeing a return from it, it will help you grow, or, at the very least, it will make running your business just that bit easier. Do you really need that new printer? Maybe not. Is that new stock management software really going to make things easier? Possibly. One of the most common areas small business owners tend to cut back in is marketing, and it's understandable. It's very much a Catch-22 situation.
Small businesses and startups are the ones that need to grow quickly and as much as possible. Investing in marketing is one of the best ways to do this. However, to bring in a marketing savvy person and invest further into PPC, SEO, website development, email marketing (the list is endless) can cost a lot. Cost that is often prohibitive for these small businesses. Marketers reading this will attest to the "ROI vs Brand Exposure" battle that many face on a seemingly never-ending basis.
Here's a trick though. If you can think like a marketer, you can market your business like one. Now I'm not saying that businesses in general don't need marketers (that would be stupid – I am one). However, if you're on a very tight budget and marketing is looking like an unreasonably large outlay, put yourself in the mind-set of a marketer.
Look at how people are first going to see your brand name. Look at how people are going to reach your website without spending on PPC. How are you going to stop people leaving your website when they get there, and if they do leave, what are you going to do to get them back? Here are four ways in which you can answer these questions without the need for a marketing degree.

Focus on organic

If you're lucky enough to have a little bit of spare time, creating content is a great way to spend it. For many small businesses with limited marketing budgets, extensive PPC activity is pie-in-the-sky talk. They rely on organic traffic (visitors who reach your site via links on search engines like Google and Bing) and the quickest way to a high amount of organic traffic is by creating high quality content. As well as being the backbone of a great website, the content you create is a key factor in whether your customers find your website useful, and ultimately come back to your site. When I'm writing content, I try and remember 3 key things – to make the content valuable, evergreen and optimized.
When I first come up with an idea for content, I think about what you, the reader, will get from it. Even if there is nothing eye-grabbing to offer, what insight or expertise can you gleam from it? In the case of this article, there are links to awesome tools that I honestly believe could help you scattered throughout the article. Even if only one person uses one of them as a result, and it helps them to grow their business, that's a good result in my eyes.
Second, I look at the value proposition of the piece and ask myself – will this still be valuable in a year's time? Will the information still be correct and relevant? If not, this places a lot more importance on the value of article.
Last, but definitely not least, is optimizing it and making it as searchable as possible. Ensure that you're utilizing H1 and H2 tags, keywords and your meta descriptions. Try and keep your URL's short as there is a direct correlation between short URL's and success in search rankings. Whilst focusing on generic keywords for your market, don't forget about long-tail keywords that are much more relevant to your niche or offering.
Catch trending topics when they're on the rise
Nothing sets apart a brand as a thought leader quite like regular creation of engaging content, but this can be a time costly procedure. Whilst I'm not advocating ignoring content creation, if, like most business owners, time is a rare commodity to you, you can position yourself as a thought-leading brand to your customers by finding, and engaging with, relevant and interesting content when it's on the rise. There are plenty of tools out there, both paid and free, to find trending topics in your industry such as Buzzsumo and Nuzzel.
Cut down on website exits
Imagine yourself as a restaurant owner. You wouldn't invite diners in, seat them, give them a menu and then give them whatever food you choose, regardless of what they want, would you? Pushing traffic to your website without doing CRO (Conversion Rate Optimisation) work is the marketing equivalent of throwing stuff at a wall and hoping some will stick. Some people might like your website and find it valuable. But, more realistically, many won't.
An important tool in any marketer's arsenal is a solid CRO tool such as Crazyegg and Clicktale. These are tools that will analyse your website's pages and highlight elements that could be tweaked to improve your conversion rate. Using heat maps will help you determine whereabouts your users are clicking, and whether they are clicking where you want them to.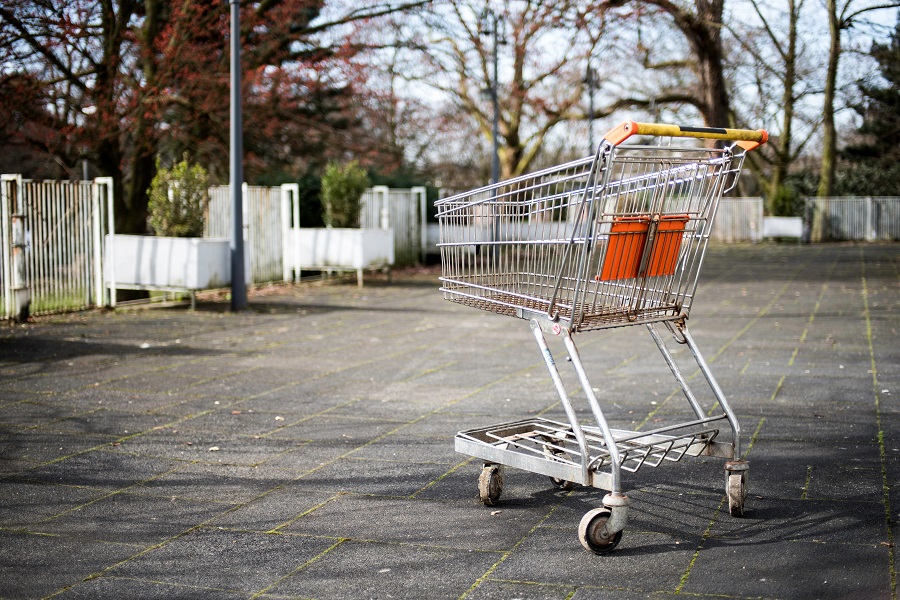 Turn your abandons into purchases
According to a Baymard Institute study - 68.63% of carts are abandoned every year. With such a high number of abandons, it's incredible to see the lack of effort businesses put into retargeting these customers. As a 25-year-old, young professional with disposable income, I can pretty confidently say that I'm in the key demographic of many businesses. I'm also a serial cart abandoner (if that's the word!).
Rarely, however, do I see anything more than a hastily thought out retargeting ad and more often than not, I'll ignore it. I'm too busy for that. What gets my attention? A carefully crafted re-engagement email. It makes sense. With such a high abandonment rate, the most logical way to re-target these people is with a marketing channel with a high ROI such as email. If you haven't got one already, find an email service provider with advanced automation and drip marketing functionality built in. Use it to target your customers who have abandoned carts with a highly personalized email, with a clear call to action and reason for completing their purchases.
Big e-commerce retailers such as Asos and Topshop are prime examples of getting this right, often sending abandonment offers such as 10% off to re-engage their customers.