Are you just launching or looking to expand your business? Either way, you'll likely need to acquire funding at some stage – whether for marketing, product development, hiring employees, or upgrading equipment. Providing you're eligible, a business grant could be a highly attractive source of finance for scaling your enterprise.
Grants are very popular among startups and small businesses because, unlike other funding options, there's no need to repay the money or give up company shares. However, this does mean that grant funding is very competitive, and putting together a successful bid takes a lot of preparation.
It's easy to feel bewildered by the range and availability of small business grants in the UK as the funding landscape is in constant flux. Read our handy guide to small business grants, as well as other SME funding solutions available in the UK, to make your search for finance easier.
What are business grants?
Business grants are sums of money awarded to companies to help them grow. These schemes can operate at a national or local level, and are typically backed by the government, local authorities, charities, Local Enterprise Partnerships (LEPs), and other funders.
Many small business grants support specific economic needs, including technological innovation, employment, and climate change. Others are targeted at particular industries such as agriculture, design, or manufacturing. Most funders give money to support individual projects, either in one go or at project milestones.
Small business grants: Pros and cons
Small business grant funding could help you fulfil your business' potential, but there's plenty to consider before applying. While each scheme has its own merits, we've weighed up the pros and cons of grant funding.

The pros of business grants
1. No payback
Small business grants are often the best option for business owners who need finance but want to avoid managing repayments or giving up control to investors. They're also an alternative to borrowing from loved ones – a potential minefield for personal relationships.
2. Variety
Whether from the government or other companies, there's a wide range of grants available to small businesses. Given the vast number of schemes out there, each targeting different industries and business types, it's likely you'll find one that's right for you.
3. Additional support
Many grant providers extend their support beyond funding, offering benefits such as one-to-one business mentoring services, investment readiness support, and networking opportunities with industry partners.
The cons of business grants
1. Part-funding
Most grants will only pay for a portion of your project. Awarding bodies usually match-fund, meaning you'll need to cover the rest of the costs to be eligible.
2. Complicated processes
Applications for business grants often involve complex processes, multiple stages, and a substantial amount of paperwork. Each provider will have its own eligibility criteria, which can be very narrow if aimed towards a certain niche, so you'll need to research your options carefully.
3. Competitive
Grant funding can be extremely competitive, and you could have to fend off many rival businesses applying for the same pot of money. Submitting a strong application requires a lot of time and preparation, which isn't always feasible for small business owners.
Types of small business grants in the UK
Securing a business grant can be confusing for SME owners as there are many avenues to explore before making a decision. Below is an overview of the types of grants available for small businesses to help you discover a scheme that matches your needs.
National small business grant funds
Innovate UK runs a number of innovation competitions, offering funding to businesses and research collaborations to develop new ideas and grow their businesses.
The National Lottery Heritage Fund provides grants to preserve and transform museums, parks, historic places, and cultural traditions.
Research and Development tax reliefs support businesses that carry out research projects linked to science or technology.
Regional grants
You could also access grant funding at a regional or local level. This may be a grant offered by a town council to encourage businesses to establish offices or factories in their area. Other regional grants are designed to promote the development of specific industries.
LEPs are public-private partnerships that support local SMEs to improve economic development. Stay informed by regularly checking your nearest one.
Councils such as Caerphilly County Borough provide grants for local startups. Try contacting your local council to see what funding, if any, it offers to small businesses.

Business grants for young entrepreneurs
The following schemes offer financial assistance to the UK's rising stars:

The Prince's Trust aids entrepreneurs aged between 18 and 30 through its Enterprise programme. As well as funding, the charity also provides mentoring and training to help young business owners get their companies off the ground.
The New Enterprise Allowance is open to unemployed people above the age of 18 who are looking to start their own ventures. To be eligible, you need to be claiming Jobseeker's Allowance, Employment and Support Allowance, or Income Support.
Business grants by country
How to find small business grant funding
Online tools can help you sift through the thousands of small business grants out there. The websites below let you filter searches by business phase, size, industry, and location.
Being part of accelerator programmes and business incubators can also open doors to small business grants in your field. Business networks can be sources for news of exciting opportunities, so stay plugged in.
Tips on winning business grants
Small business grant schemes can be tricky to apply for, with most receiving a high volume of interest from candidates. Understanding how these programs work and what the assessors are looking for will give you an edge over competitors.
Here are some useful tips on landing a small business grant.
Stay on top of business news – at a national, local and industry-level – to ensure you don't miss any new grant announcements. Social media is an excellent tool for finding out about them.
Be prepared to approach each application differently to meet the criteria. If you've seen a grant that supports new jobs, for example, but you need cash to develop software, focus on how the project will create work for local people.
Pay close attention to what the awarding body is looking for in your application to ensure they have all the information required. For example, many will expect to see how you'd spend the money. Before applying, make a plan as to how you would spend and report on your investment.
Check your business plan is up-to-date with the most recent details on what you would spend the grant on, why your business is applying for that specific grant, and how it meets the requirements. If you're unsure about how to prepare this, there's plenty of great advice available on writing a business plan.
If you need additional help applying, some small business grant schemes provide advisers, or you could hire an independent consultant.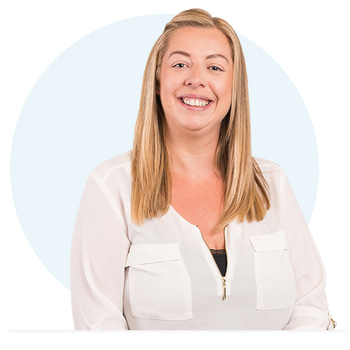 Looking For Funding? Let's Talk.
If you want to know more about how we can support your business, give our friendly team a call and you'll get straight through to someone who can help, like Sarah. Or, if you're ready to apply, get started by clicking the button below.
Affordable alternatives to business grants for small businesses
Technology has given rise to alternative forms of finance and created greater choice for business owners. If you've not had much luck with business grants or traditional bank loans, an alternative lender like Fleximize could provide the solution to your funding requirements.
You can find out more about our Flexiloan and Flexiloan Lite products on our business loans page, but here's a quick summary of Fleximize's key features:
Business loans of £5,000 - £500,000 over 3 - 48 months
Interest rates starting from 0.9% per month
Approval and deposit in as little as 24 hours
No hidden fees or early repayment penalties
Repayment holidays and top-ups available as standard
Exclusive discounts on industry-leading business services through our Member Marketplace
Unlike with small business grants, there are no complex or drawn-out processes when applying for a loan with Fleximize. Our easy online form takes just a few minutes to complete, and you could receive your funds the same day if we approve your application. Plus, as our flexible loan products can be used for almost any purpose, you're not restricted to investing your funds in a specific area of your business.
Check if you're eligible for our flexible business finance
Our loan criteria are open to businesses of all shapes and sizes. However, there are a few basic requirements we look for when assessing applications. These include:
Businesses must be registered in the UK with Companies House.
Your company must have been trading for at least six months and have a minimum monthly turnover of £5,000.
For businesses based in Northern Ireland and Scotland, you can apply for unsecured loans of up to £250,000. For the rest of the UK, businesses may apply for a maximum of £500,000 on a secured or unsecured basis.
For non-homeowners, we offer funding packages up to £20,000.
We assess every business individually, and your credit history won't be the only factor we consider. This means that even if you're a relatively young company looking for finance, Fleximize could provide the capital boost you need to expand. Providing you've traded for at least six months, you're more than welcome to apply.
Why choose Fleximize?
We've helped thousands of small businesses in the UK get the funding they need. Here's what you can expect when you apply for a small business loan with Fleximize:
Flexible: We provide funding on terms that suit you, with top-ups, repayment holidays, and our Penalty-Free Promise as standard.
Fuss-free: You can apply for finance in just a few minutes using our short online form, and could receive your funds within 24 hours if approved.
Trusted: Our customers have rated us as 'Excellent' on Trustpilot, and they've given us glowing testimonials. Explore our recent customer stories to learn more about their experience as a Fleximize customer.
Personal: A dedicated relationship manager will create a finance package tailored to your needs. They'll also remain as your point of contact if you return for funding in the future.
Award-winning: We've twice been named Best Business Finance Provider at the British Bank Awards. Find out about our other industry accolades.
Apply for funding with Fleximize
Ready to apply for a flexible, fuss-free alternative to business grants? To get started, simply fill in our short online application form with some basic details about you and your business. If you pass our initial checks, one of our relationship managers will get in touch to guide you through the rest of the funding process.
To learn more about how our loans can be used alongside, or instead of, a business grant, read through our FAQs or give a member of our team a call on 020 7100 0110.