Fleximize offers loans for new businesses, as well as established, growing businesses.
Startup Loan

A startup loan is a business loan that funds the launch of a new company, financing key requirements like recruiting employees and buying equipment.
Why startups need funding
Getting any business off the ground is a huge challenge. In fact, most successful entrepreneurs would tell you that turning an original idea into a viable business needs total dedication and focus. But it's achievable.
After all, the Mark Zuckerbergs of this world have to start somewhere, before going on to make their billions.
While some startups prefer to get started on a shoestring budget and bootstrap their way to a stage where they're more attractive to investors, others need startup funding from the very beginning to help them launch and plan for growth. Either way, at some point in the life of the SME, business finance or investment is usually necessary.
Why do you need a startup loan?
Well, you might want to get startup funding to buy stock or equipment, lease premises or recruit your first employees. New businesses also tend to need funding to pay for market research or for hiring a PR / marketing expert to create a unique brand and promote their products or services.
Whatever your reason, do the research first, since you need to choose an arrangement that best fits your business and fills any knowledge gaps you may have.
Frustratingly, startups often face barriers to small business funding due to the lack of sales history. Although banks still fund startups, loans can be tricky to get since tougher regulation triggered banks to reduce SME lending during the recession. They tend to focus more on larger corporate borrowing.
New enterprises often lack company assets to put up as loan security, or they have a sparse business credit history. These are some of the factors that banks take into consideration when making lending decisions. In comparison, alternative finance providers take a more flexible approach, exploring other aspects of a business before making a decision. This makes things easier for young SMEs looking to borrow.
What small business loan is best for you?
To help you track down the most suitable startup funding, you need to ask yourself a few questions to help refine your search.
What do you want to achieve with the loan?
Your lender will require details of this so prepare answers to their questions carefully and be as precise as you can about your planned use of the money. You might also find alternative lenders that fund the very area you need to invest in, such asvoffice technology.
How much do you need to borrow?
This will steer you in the direction of the right lender. If you only need a few thousand pounds to buy stock or new office furniture, you may have more success with alternative lenders. Larger amounts may be less easy to get hold of from traditional lenders, especially if you have a poor credit score or short credit history. Companies like Fleximize will work closely with you to establish how much you can borrow and afford to pay back, so be prepared to be open to lending offers.
Once you've asked yourself important questions like these, you'll be in a stronger position when you start applying for money, and responding to lenders' queries.
Alternative finance offers non-equity startup funding
The range of funding out there is really varied – reward crowdfunding, equity financing, peer-to-peer lending and specialist lenders all provide cash for startups.
Better still, if you want to hang on to control of your business, and avoid giving away equity, there are still a lot of choices. Let's look at a few options, which don't involve giving away those precious shares.
Unsecured loans
An unsecured loan is ideal for startups who want to get their hands on money relatively quickly, but might not meet the banks' strict criteria. Alternative lenders like Fleximize have a quick and easy online credit application process, which saves a lot of time for business owners.
When you apply, to make the process as efficient as possible, make sure you have all relevant documents handy, ready for essential background checks. If you apply with Fleximize, a relationship manager will tell you what you need after you've submitted the initial application.
To qualify for a Fleximize business loan you must have a minimum of six months' trading history. However, if you're just setting up your venture, you may qualify for a smaller credit facility.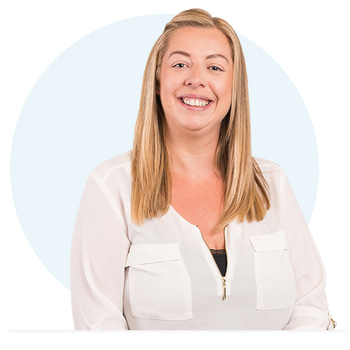 Looking For Funding? Let's Talk.
If you want to know more about how we can support your business, give our friendly team a call and you'll get straight through to someone who can help, like Sarah. Or, if you're ready to apply, get started by clicking the button below.
The Start Up Loans Company
The Start Up Loans Company was formed in June 2012 and is a subsidiary of the British Business Bank. It provides personal loans for business purposes of up to £25,000 at a 6% fixed interest rate. The loans are repayable over a term of one to five years, and there are no set-up or early repayment fees.
The scheme offers 12 months of free mentoring for loan recipients and supports each applicant with a range of useful templates, startup guides and exclusive business offers.
A Start Up Loan is designed to be used to start a new business or grow an existing business in the UK that has been trading for less than 24 months. To be eligible, you must be aged 18 years or older, be a UK resident and hold the right to work in the UK.
The primary aim of the Start Up Loans scheme is to ensure that viable startups and early-stage businesses have access to the finance and support they need in order to thrive. A network of Delivery Partner organisations support applicants in all regions and industries throughout the UK.
Since the scheme's inception in 2012, over 46,000 business ideas have been supported with more than £300 million worth of loans.
Reward crowdfunding
Reward-based crowdfunding is a very popular way for startups to raise cash nowadays, with platforms like Kickstarter and Indiegogo providing another way for new SMEs to boost their budgets.
An essential factor to note: your business needs to stand out from other startups on the sites also raising money online from investors. You'll need to create a very persuasive pitch to catch people's attention so they choose to give you their cash in return for a reward. Whether it's a first edition product you're developing, or a VIP guest pass to your launch party, offer exciting incentives to encourage investors to help fund your venture.
Pension-led funding
In this case, you're lending from yourself, in a roundabout way. Entrepreneurs can dip into their pension pot by taking the cash and investing it into their own startups. Around £2 trillion is sitting in UK pension schemes, with £200 billion estimated to belong to business owners or people about to start up. Pension-led funding lets you and other directors access that pension money, and transfer it into a self-invested personal pension (SIPP) or a small self-administered scheme (SSAS). Both schemes allow business owners to decide where the money is invested – in this case, into your own venture.
If you want more information about the funding options currently available to UK startups, take a look at our startup guide to business funding article.