As a business owner, you'll know that finding the right finance can mean the difference between success and stagnation. Although there are a wide range of funding options available to you, working out which one is best for your business can, at times, be difficult.
Read on to find out how invoice finance works, its pros and cons, as well as the alternative forms of funding that might be better tailored to your needs.
What is invoice financing?
Invoice financing is a form of asset-based lending, where your business takes out a loan against the value of its outstanding invoices. Typically, the invoice financing company will lend you up to 90% of that total value. The remaining 10%, minus fees, is transferred once the invoices have been paid by your customers.
Invoice financing is suitable for businesses that have to contend with waiting for customer payments. It's considered a good way to free up cash flow and provides an alternative to taking out a traditional loan.
What are the different types of invoice finance?
There are two overarching forms of invoice financing: invoice factoring and invoice discounting.
Invoice Factoring
This is where your customers settle the invoice with the factoring company.
Invoice factoring is a good option for businesses that want a third party to manage the whole process, including taking over credit control and the sales ledger. This means you won't have to worry about collecting payments and you'll have more time to invest in your company's growth. However, in the event of a disputed invoice, the factoring company will deduct that value from your available funds until the matter is resolved.
Invoice Discounting
This is where your customers settle their invoices directly with you.

With this form of invoice finance, the customer is unaware that a third party is involved, and the process remains confidential. Invoice discounting differs from invoice factoring in that it allows you to retain credit control and manage your debt collection, invoicing process and overall sales ledger. Your business simply sends a copy of the customer invoice to your discounting provider, before receiving the agreed advance. As your lender has less to manage, this form of invoice finance is typically cheaper than factoring.
Which businesses could benefit from invoice financing?
Invoice financing can be a popular option amongst SMEs and startups that have commercial customers on long payment terms or even businesses that have customers who habitually pay late.
It can also be a viable cash flow solution for those who are unable to access traditional loans due to having a less-than-ideal credit score. This is because invoice financing companies will value the cost of your outstanding invoices over your credit history.
It's worth bearing in mind that many providers will outline specific terms and conditions in their contracts. These may include only lending against commercial invoices and requiring customers to be creditworthy. So, if most of your customers aren't businesses, invoice financing may not be available to you.
There are also invoice finance companies that may tailor their products to certain industries such as construction or recruitment. Meanwhile, export finance is designed to help businesses who ship products overseas and have to wait until they reach the customer before they receive payment.
What can invoice finance be used for?
Invoice finance could be used to support a number of areas of your business, such as:
| | |
| --- | --- |
| | Renovation and refurbishment |
| Developing your website | |
| | Recruitment |
| Paying unexpected bills | |
What are the pros and cons of invoice finance?
As with any form of funding, there are pros and cons of invoice financing for small businesses. It's important you understand what these are before you consider applying to lenders.
The pros of invoice finance for small businesses
It frees up cash flow and means you don't have to wait to receive customer payments.
Your outstanding invoices act as your security, so it doesn't matter if you have few other assets.
If your business grows and your invoices increase in value, you can access greater amounts of funding.
Once you have reached an arrangement with your invoice financing company, you can typically receive funds within 24 hours of issuing the invoice to your customer.
The cons of invoice finance for small businesses
It may not always be the cheapest funding option available to you.
With invoice factoring, your provider has control of the process and their involvement may impact the relationship between you and your customers.
If you sell products to consumers, rather than businesses, then it may not be available to you as many providers will only lend against commercial invoices.
Any disputed invoices could result in your funding being withdrawn.
Alternatives to invoice finance for small businesses
It's important to find a solution that's right for you and your business, so it's worth considering some alternative options to SME invoice finance. That way, you can make sure your funding is closely tailored to your requirements.
A small business loan from Fleximize can provide flexible finance on terms that work for you. We offer both unsecured and secured options and you can find out more about our Flexiloan and Flexiloan Lite by heading to our services page. To give you an initial idea, here's a brief summary of what we can offer:
Business loans of £5,000 – £500,000 over 3 – 48 months
Approval and transfer of funds in as little as 24 hours
Interest rates from 0.9% per month
No hidden fees or early-repayment penalties
Interest charged on reducing balance, not the total loan amount
Repayment holidays and top-ups available
Exclusive discounts on industry-leading business tools through our Member Marketplace.
If you come to us for an alternative to SME invoice finance, your credit history won't be the only thing we take into account. We'll get to know you and your business so that we can provide a tailored finance solution that meets your specific needs.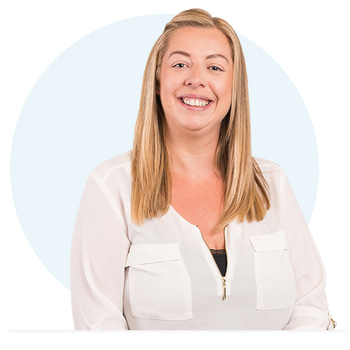 Looking For Funding? Let's Talk.
If you want to know more about how we can support your business, give our friendly team a call and you'll get straight through to someone who can help, like Sarah. Or, if you're ready to apply, get started by clicking the button below.
Why choose Fleximize for your finance?
We've helped thousands of businesses secure the funding they need on terms that work for them. If you're seeking an alternative to invoice financing in the UK, here are five reasons to rely on us:
Fuss-free: The application process takes a matter of minutes and you could receive your funds within 24 hours.
Flexibility: With top-ups, a Penalty-Free Promise, and repayment holidays available, we'll build you a finance package that's perfectly tailored to your needs.
Personal: You'll be assigned a dedicated relationship manager who will be on hand to help with anything you need – including if you return for repeat funding, as most of our customers do.
Recommended: We're rated 'Excellent' on Trustpilot based on hundreds of independent reviews and you can see how our funding has helped business owners in practice by browsing our customer case studies.
Industry recognition: Our work has seen us pick up numerous awards, including being crowned the UK's Best Business Finance Provider at the British Bank Awards, twice.
Apply for a business loan with Fleximize today
If you're looking for a way to free up cash flow and want to explore alternatives to invoice finance, Fleximize can help. Our flexible funding solutions can provide your business with the opportunity to thrive, on terms that suit you.