TikTok is a dynamic social media platform with a mix of content that can be a powerful asset for SMEs. With a bit of thought (and our 30 day TikTok Marketing Guide download), Tiktok can reach a large and engaged audience.
This guide will provide all the vital algorithm hacks you need to create a successful TikTok marketing strategy. We will cover topics such as:
What is TikTok marketing?
Why should SMEs start creating on TikTok?
Is TikTok marketing good for small businesses and brands?
Should I use a TikTok marketing agency?
How to create a video on TikTok
How to Create a TikTok Marketing Strategy
How to generate your own TikTok Marketing Ideas
Your 30-Day TikTok Marketing Plan PDF - your free download filled with 30 different ideas so you can post a new video every day for the next month
By following the tips in this guide, you can use TikTok to reach your target audience, grow your business, and achieve your marketing goals.
What is TikTok marketing?
TikTok marketing is the practice of using TikTok to promote a brand, product, or service. It can include a variety of tactics, such as:
Creating and sharing original content
Running ads
Partnering with influencers
Participating in challenges and trends
TikTok marketing can be a powerful tool to reach a new audience, generate leads, and drive sales. But it's important to remember that TikTok is a different kind of social media platform. It's all about short and engaging videos with a casual and authentic tone. So if you want to succeed on TikTok, you must create content that fits within the TikTok stratosphere.
Why should SMEs start creating on TikTok?
There is a significant risk of falling behind other brands by not creating on TikTok. By not setting up an account now, in 5 years, the platform will be oversaturated with brands trying to grab attention. Just think of your Facebook feed – nearly every other post is an advert from a brand trying to gain your interest.
TikTok, on the other hand, is at an optimal point for easy market penetration and high engagement. This is because TikTok's current strategy is to keep its users engrossed in content and keep them scrolling on the platform as long as possible whilst TikTok is still relatively new and popular. Advertising exists, but the social media platform doesn't yet feel saturated, which is possibly a reason why users are so engaged.
Another reason to start an account on TikTok is that users might already have begun to create content about your brand, and you'll need to be able to monitor it at the very least.
Additionally, whilst TikTok has a reputation as being just for teenagers, the app has a large segment of users in their twenties and thirties. If this age range isn't your target segment – it's an excellent opportunity to influence people who might become customers in the years to come, which is how you build a long-lasting brand.
If fear or uncertainty about what to create is holding you back, read below for some ideas about what to post, how to build a TikTok marketing strategy, and a TikTok marketing plan PDF, giving you 30 days of creative prompts.
Is TikTok marketing good for small businesses and brands?
Despite its reputation as an app for teens, TikTok marketing can benefit small businesses and brands because the format is very shareable on other social media platforms like LinkedIn or Facebook. TikTok influencers also proliferate the platform, and many are willing to work with brands to promote your products.
If you start watching TikTok on a regular basis, you'll find your niche community is already ready and waiting for your content on almost any subject you can think of. Think of TikTok as a visual Google search engine that serves up content around a topic rather than a specific search.
By creating content on TikTok for your small business, you can:
Reach a new audience. TikTok has over 1 billion active users worldwide, and you can build a community of followers that may have abandoned older social media platforms like Facebook and Twitter.
Generate leads. TikTok is a great way to generate leads for your business. You can do this by creating relevant content for your target audience and encouraging them to visit your website or sign up for your email list.
Drive sales. TikTok can also be a great way to drive sales for your business. You can do this by promoting your products or services on TikTok or partnering with influencers with a large following on the platform.
Build brand awareness. TikTok is a great way to build brand awareness for your business. Creating original, authentic content and interacting with your audience can create a positive image for your brand. Great content will make your brand more memorable.
TikTok is a very different environment to other social platforms. It's more casual, more 'real' and 'honest' than other platforms, and users are more eager to interact and respond to posts you create.
If you're not sure if social media marketing is working for you on other platforms, you might be surprised by the success you can get on TikTok.
Should I use a TikTok marketing agency?
Whether or not you should use a TikTok marketing agency depends on your business and your specific needs and goals.
Hiring an agency can be a valuable asset if you are new to TikTok and need more time or resources to learn to use it effectively. However, if you're on a budget, TikTok is relatively straightforward to learn to use on your own.
Some agencies have a wealth of expertise and experience to help you create and execute successful TikTok campaigns. But remember that agencies won't know your business like you do, and not all agencies are experts at TikTok marketing.
Some factors to consider when deciding whether to use a TikTok marketing agency are:
Your budget: TikTok marketing agencies can be expensive. If you are on a tight budget, consider creating content yourself
Your time: TikTok can be time-consuming. Hiring an agency can be a good option if you don't have time to script, film, and edit your videos
Your experience: If you are experienced with TikTok, you might not need to hire an agency if you're confident in your ability to dedicate time to content creation. But if you're nervous about creating content, an agency might be for you.
Your goals: If you have specific goals for your TikTok marketing, you may want to hire an agency that can help you achieve those goals.
Ultimately, whether or not to use a TikTok marketing agency is up to you. Try it out yourself using all the advice in this guide, or hire an agency if you lack the time and resources to post consistently.
How do I create a video on TikTok?
Since TikTok is an easily accessible platform, you might want to start creating videos yourself without the additional cost of hiring an agency.
By creating content yourself, you've got complete creative control over what to post, how often, and how long your videos should be.
You don't need a professional camera to be successful on TikTok. Still, a recent iPhone or Android phone will improve your video quality. Consider purchasing a ring light and a cheap tripod for your phone, as these will increase your options for filming (especially if you're filming yourself).
Some general advice to keep in mind:
1. Keep your videos short and sweet. TikTok users have short attention spans, so keeping your videos to the point is essential. Aim for videos that are around 60 seconds initially, and develop your strategy from there. Experiment with different lengths to see what gets the best results.
2. Use trending sounds and hashtags. Trending sounds and hashtags can help your videos get seen by more people. When creating your video, consider what sounds and hashtags are popular now. You can find trending sounds and hashtags by searching for them on TikTok or by looking at the For You page.
3. Be creative and original. TikTok is a creative platform, so let your personality shine through in your videos. The more creative and original your videos are, the more likely they will stand out.
4. Engage with your audience. Respond to comments and questions, and do the same on other people's videos. Try the Duet and Stitch features to respond to other users' videos.
5. Keep it casual. TikTok videos are casual in nature and roughly edited videos are the norm. Avoid creating anything too corporate or anything that is a 'hard sell'.
The biggest key takeaway is that TikTok is a community place. It's where like-minded people come together. As a brand, you're there to join the community conversation, not shout marketing slogans at your target audience.
Find out what the community within your target segment are talking about, and join those conversations with your own videos.
How to Create a TikTok Marketing Strategy
Defining your goals is the first step to creating a successful TikTok marketing strategy. What do you want to achieve with TikTok? Do you want to increase brand awareness? Generate leads? Drive sales? Once you set your goals, you can develop a strategy to achieve them.
Our top tips for developing your TikTok marketing strategy:
Know your audience. Who are you trying to reach with your TikTok content? What are their interests? What kind of content do they like?
Create engaging content. TikTok is all about short, funny, and relatable videos. Make sure your content is something that people will want to watch.
Use hashtags. Hashtags connect your content to the broader conversation and will help get your content seen by more people. When you use relevant hashtags, your videos will show up in search results for those hashtags.
Run ads. Combined with your organic content, you can promote your products or services to a targeted audience.
Partner with influencers. Partnering with influencers is one way to generate buzz for your brand. When you partner with an influencer, they will promote your brand to their followers.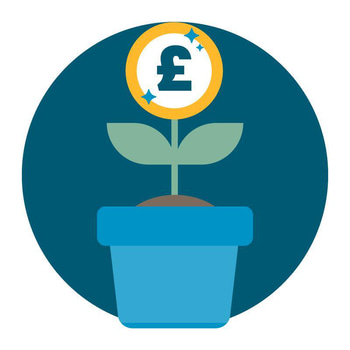 Fund your marketing strategy
Fuel your business growth with a business loan from Fleximize. It's business finance, done properly.
How to Generate TikTok Marketing Ideas
When you first start, it can take a lot of work to develop ideas for TikToks. The ideas about what to create will come more naturally to you and your team as you become more accustomed to the platform.
So how do you find inspiration?
Watch TikTok.
If you've watched less than an hour, go and spend at least ten more scrolling to get a good sense of what already exists, what could potentially go viral, and take notes of what is popular and what is not in your industry. Write down how many likes certain videos get and the video's topic.
For example, if you own a restaurant, watch as much restaurant and food content as possible and find out what users like and what they don't. This will give you the starting point for your content because now you know which video types have the potential to go viral in your sector.
As you start watching, you'll see trends appear – such as videos all using the same sound, the same filter, or following a specific pattern of shots. When these occur, save them for ideas for later by pressing the save icon or press on the sound on the bottom right of the screen to save the sound for later.
If you're wondering whether all your videos should be chasing trends, the answer is no. You need a mixture of your own original content and a few trends to keep people interested. So how do you create original content?
This one is tricky since it depends on what your small business is and does. However, the basics all remain the same. Your video needs to contain the following:
A 'hook' – something to grab the viewer's attention in the first three seconds, e.g. 'Five tips for cooking the fluffiest American pancakes' if you're a restaurant owner, for example
The body of the video – show those five tips as simply as possible
A 'Call to Action' or CTA – this is where you tell your viewer what to do next – e.g. 'Follow me for more tips' or even be a bit cheeky and refer back to your own business, e.g. 'Or if cooking pancakes seems like hard work, book a table at My Restaurant – link is on our profile'.
Whatever you do, stay far away from any video content that is stuffy, corporate, or a direct hard sell of your product or service. Instead, aim to tell a story, entertain, inspire, or educate your audience about a topic you care about.
If you're a baker, tell your audience about your grandmother, how she taught you to bake, and how passionate she was about it. If you are a mortgage adviser, tell your audience about a single mother with two adorable kids and how your advice helped her buy her first home and give her kids their dream unicorn-themed bedroom. Storytelling sells your content, and will (in time), sell your services.
TikTok tactics you might want to steal
One thing that most people need to understand about all social media platforms is that each app has its own search engine, much like Google. TikTok is no different.
If you have any experience with Search Engine Optimization (SEO) for your website, this will make sense to you. But if you're a beginner, you should learn more about how search works to make the most of your TikTok social media marketing strategy.
To ensure you have the highest chance of being found on TikTok by the people you're trying to reach, follow these tips:
Turn on captions to your video because the words you say are searchable keywords
If you use the 'text to speech' feature, the words you use here are also searchable.
When you complete your video and go to post, what you write in the post is also another place you should add keywords
Remember to use hashtags relevant to the audience you are trying to reach, for example, #weddingcakeideas if you're a baker.
As a final note, TikTok marks videos of 5 seconds or less as spam, so avoid creating spam micro-content, and aim to create videos that are a mixture of lengths. You will have to keep an eye on the number of views to see how the length affects it and adjust your TikTok marketing plan accordingly.
It may take some experimentation to get it right, but if you post consistently, you'll see which posts worked well and which didn't. When you start to see a trend, note what went well and see if you can replicate it in another video.
Using all this advice, you should get a decent following on TikTok. Good luck with all your video creation efforts.
TikTok marketing guide downloads
We've created the ultimate TikTok content marketing plan, so you get 30 days of TikTok content ideas in a handy PDF format. So if you're looking for a TikTok marketing plan template – get yours below.
Follow the Fleximize team on TikTok @fleximize. For every SME that follows us, we'll follow you right back.