The UK's gym industry has been the picture of health for many years, with consistent and widespread growth in the number of gym members, participation figures, and new fitness startups across the country. However, the industry's growth was recently stunted as gym and fitness centres across the UK were forced to close due to the Covid-19 pandemic.
While small premises struggled to avoid permanent closure, which has been blamed on insufficient government support for the sector, many proved their agility by shifting classes online. This digital boom saw brands rapidly adjust their services to live-streamed or on-demand virtual workouts– often free of charge- to help customers manage their physical and mental wellbeing.
While most are confident that gym-goers will eventually return after lockdown, heightened safety concerns, declines in disposable income, and virtual alternatives could discourage some members from reinstating their memberships in the coming months. In the meantime, cash flow is likely to be a major challenge for smaller gym and fitness businesses. For gym owners who lack personal capital, financial support from an investor or business lender could keep your business in the running.
Funding your gym business
Whether you run a no-frills gym or a boutique studio, you'll be well aware of the many ongoing and one-off costs associated with running a business. Setting up a gym comes with high start-up costs, like renting or purchasing a property with ample space for your customers to run, stretch, weight lift, cycle, and swim. For that, you also need a wide range of gym equipment, none of which is particularly cheap. Considering one treadmill can cost thousands of pounds, and you'll want to provide more than one, this initial expenditure alone can be significant. Securing investment for your gym business is therefore a crucial part of the process.
Alongside ongoing expenses like commercial mortgage or rent payments, insurance, wages, utility bills, and tax returns, gym owners must also cover the refurbishment costs to keep their premises in top condition. For smaller or low-budget operators, who tend to offer fewer classes and facilities, refurnishing a studio, adding a juice bar, or upgrading your changing rooms is vital to attracting and retaining customers. Under government guidelines, it's also important that sanitising stations and other protective measures are fitted throughout the premises to create a Covid-secure space. Hiring talented workers, from personal trainers to nutritionists, can further enhance your offering and help you compete with big-box gyms.
Bank funding can help with the regular costs of running a gym, such as rent and insurance, but in a fast-moving and competitive market, many gyms and health clubs need access to quick, flexible working capital. In recent years, many SMEs in the fitness sector have approached alternative lenders for this very reason. With lenders like Fleximize, for example, you could have funds in your bank account within 24 hours. If you need a business loan for your gym, read on for the key details of our finance solutions.
Gym loans from Fleximize
Despite loss of revenue in recent months, many gyms still have huge rental fees and overheads to cover, which can quickly lead to cash flow problems. To help with this and other financial challenges, Fleximize offers fast, flexible funding that can be tailored to the needs of your gym. Here are some of the key features:
Gym loans of £5,000 – £500,000 over 3 – 48 months
Approval and deposit in as little as 24 hours
No hidden fees or early-repayment penalties
Competitive interest rates starting from 0.9% per month
Interest charged on a reducing balance, not the total loan amount
Repayment holidays and top-ups available with all loans
Exclusive discounts on industry-leading business services
Whether you're looking for a long-term solution or a short-term capital injection, our products can be designed around your needs. If you're considering how to grow your gym business over the coming years, you may benefit from our attractive terms of up to 48 months. Or, if you're simply looking to buy extra commercial gym equipment, finance solutions such as our Flexiloan Lite provides an instant cash boost for smaller, upfront investments. Whatever your requirements, our team can tailor a funding package to suit your business.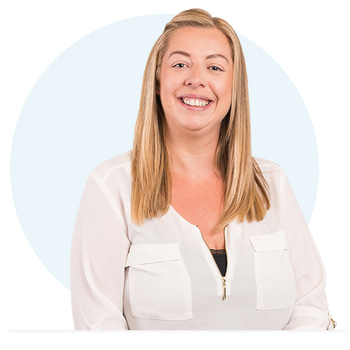 Looking For Funding? Let's Talk.
If you want to know more about how we can support your business, give our friendly team a call and you'll get straight through to someone who can help, like Sarah. Or, if you're ready to apply, get started by clicking the button below.
What can gym finance be used for?
If you need funding to refurbish your premises, or you're seeking gym equipment finance, UK businesses just like yours have benefitted from a Fleximize loan. Here are a few of the ways our funding has been used in the health and fitness industry:
| | |
| --- | --- |
| Cash flow | Recruitment |
| Gym equipment purchase & upgrades | Renovation & refurbishment |
| Marketing & advertising | Health & safety supplies |
| Debt consolidation | Business expansion |
| Franchise acquisition | Management buyout/buy-in |
Does my business qualify for a gym loan?
At Fleximize, we know it can be difficult to secure a loan from traditional lenders, particularly if you don't have a consistent trading or credit history. For this reason, we take the unique circumstances of every business into account, and try to approve as many businesses as possible – providing our finance solutions are affordable and suitable. You could apply for a Fleximize gym loan if:

You're a limited company or LLP.
You're UK-based, with at least one director living in the UK.
You've been trading for at least six months.
Your monthly turnover is £5,000 or more.
For sole traders or non-limited partnerships, you can apply for a minimum of £25,000 if you have fewer than four partners. For businesses based in Scotland or Northern Ireland, we can offer a maximum loan amount of £250,000.
How much will my gym loan cost?
We provide gym loans with interest rates starting from 0.9% per month, and there are no hidden fees. Our Penalty-Free Promise means you can save on interest by making overpayments or settling early without any extra charges.
To get an estimate of what your monthly payments could look like, including the potential savings if you settled early, check out our business loan calculator. Or, if you'd like to receive a tailored quote, call us on 020 7100 0110.
Why apply for gym finance with Fleximize?
When it comes to business finance, it's important to find a business lender you can trust. There are many reasons why Fleximize is the ideal funding partner for your small gym business, including:
We're flexible: We understand that businesses are operating under unique and often challenging circumstances, which is why Fleximize provides flexible funding to fit your needs. Not only do we provide top-ups and repayment holidays, meaning our loans can be adjusted with your businesses' growth, our Penalty-Free Promise ensures you won't face extra fees for repaying early.
We're hassle-free: Our online application process means that you can apply for gym finance in just a few minutes and receive a lending decision in just 24 hours.
We're personal: Our team will work with you to put together a loan package that's best for your business. You'll be assigned a dedicated relationship manager, and this same point of contact will welcome you back if you return for more funding in the future.
We're recommended: Our glowing reviews and 'Excellent' Trustpilot rating, as well as our recent awards, show just how much we value our business customers, and how much they love our products.