Managing cash flow is tough, especially during a recession.
Our latest SME Outlook Report found that 54% of UK business owners lack financial confidence, with many stating that having more time to focus on their finances (29%) and greater access to resources (18%) would improve their situation.
As a business owner with limited time, an easy way to improve company cash flow management is to utilize technology.
By taking advantage of digital software, you can work to streamline your business's finances, reduce operational costs and boost employee productivity.
To help you find the right solution, we've put together a list of our favourite small business tools and cash flow resources available in 2023.

Free accounting software for small UK businesses:
Free small business tools and software:
6. Asana: Best for project management
7. Hubspot: Best for customer relationship management
8. Connecteam: Best for managing remote teams
9. Poptin: Best for conversion rate optimization and popups
10. Canva: Best for social media assets
11. Screaming Frog: Best for onsite SEO audits
12. Mailchimp: Best for email marketing management
13. Prezi: Best for creating presentations
Free accounting software for small UK businesses:
1. Pandle
Best for: Intuitive bookkeeping
Since launching in 2015, Pandle has become popular among SMEs looking for a straightforward accounting solution. Unlike other accounting software, Pandle's platform offers users easy navigation through its:
Clean interface: Only showing functions relevant to your business.

Simplified terminology: Replacing accounting jargon with terms that are easier to understand.
Small business support:

Using set-up wizards to process complex data entry tasks.

Live chat support provided by trained bookkeepers.

Detailed how-to guides, FAQs, and tutorial videos through their online help centre.
Pandle: Free

Pandle Pro: £5 per month + VAT (14-day free trial offered)
2. QuickFile
Best for: An integrated Making Tax Digital (MTD) filing solution for VAT
Like Pandle, QuickFile's cloud-based accounting software offers several small business cash flow management solutions. In addition to streamlining bookkeeping tasks, Quickfile provides additional time and project management tools, API integrations and the ability to track and file VAT returns directly to HMRC.
Their pricing structure is broken into two tiers based on accounting size by ledger transactions.
Sole traders & SMEs: Free (up to 1,000 annual transactions)

Power Users: £60 per year + VAT (1,0001 annual transactions or more)

3. Zoho Books
Best for: Businesses turning over less than £35,000 per year
Before launching its accounting software in 2011, Zoho gained popularity through its free, entry-level customer relationship management (CRM) software - Zoho CRM.
As with Zoho CRM, Zoho Books is the ideal choice for businesses in their early stages, offering a similar intuitive interface for customers to get to grips with basic bookkeeping.
With customizable invoice creation for up to 1,000 invoices per year, the platform can also be easily integrated with popular apps like Dropbox, Office 365, and GSuite.
Free: For businesses with revenue under £35,000 per annum

Standard: £12 per month

Professional: £24 per month

Premium: £30 per month

Elite: £99 per month

Ultimate: £199 per month
* All paid plans offer a 14-day free trial and 16.67% savings on annual subscriptions.
4. FreeAgent
Best for: NatWest, RBS, and Ulster Bank NI business customers
With more than 150,000 users, FreeAgent is a popular platform among UK small businesses and freelancers.
Their mobile app (available for Android and iOS) provides real-time accounts and gives customers a live view of their business finances via the centralized dashboard. As well as this, they offer popular payroll features and convenient ways to track expenses on the go.
Free account: Available for business current accounts with NatWest, Royal Bank of Scotland, Ulster Bank NI, and Mettle business account customers.

Sole trader: £9.50 per month + VAT for first six months, £19 per month + VAT thereafter.

Partnerships & LLP: £12 per month + VAT for the first six months, £24 per month + VAT thereafter.

Limited company: £14.50 per month + VAT for the first six months, £29 per month + VAT thereafter.
* All paid plans offer a 30-day free trial and 45% savings on annual subscriptions.

5. Crunch
Best for: Freelancers and contractors
Crunch is an online accounting service that champions the UK's self-employed community.
Their free online community, Crunch Chorus, gives entrepreneurs access to:
Business guides
Digital invoice templates
Late payment reminder templates
Community forums
Networking opportunities
In 2020, popular US-based company Wave accounting announced that they would not be taking on new UK-based customers. Shortly after this, Crunch launched Crunch Free, a 'UK-based alternative to Wave from Crunch'.
Designed for sole trader bookkeeping, Crunch Free helps to streamline invoice management and offers integrations with 12 UK banks. Their Self Assessment service can be added to the free plan for £95 + VAT.
Crunch Free: Free

Crunch Sole Trader: From £24.50 per month + VAT

Crunch Limited Company: From £41.50 per month + VAT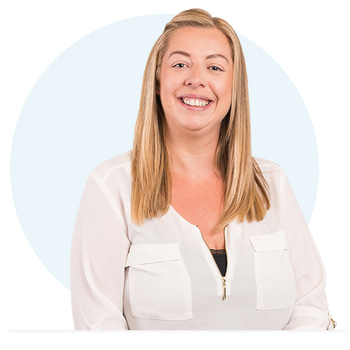 Looking For Business Funding?
If you want to know more about how we can support your business, give our friendly team a call and you'll get straight through to someone who can help, like Sarah. Or, if you're ready to apply, get started by clicking the button below.

Free small business tools and software:
6. Asana
Best for: Project and task management
Utilizing project management software can speed up productivity and efficiency within your business. Helping to reduce the time cost of projects, tools like Asana can be integrated across teams for easy collaboration.
For small businesses with less than 15 team members, Asana is the ideal free project management tool to help employees stay on track.
Their basic plan offers unlimited tasks, projects, messages, file storage and activity logging - enabling you to connect your business goals to specific tasks and track project progress with ease.
Basic: Free (for up to 15 users)

Premium: $13.49 per month

Business: $24.99 per month
* All paid plans offer a 30-day free trial and 18% savings on annual subscriptions.
A second free tool worth considering is ClickUp. Compared to Asana, ClickUp's free plan offers more automation options and customization features, but as a result, is less intuitive than Asana's simple interface.

7. HubSpot
Best for: Customer relationship management
Over the years, HubSpot has established itself as a global inbound marketing leader.
Its cloud-based CRM platform makes it easy for businesses to build an efficient sales funnel and streamline customer relationships, marketing efforts and sales.
From social media management tools to operational data syncing, the HubSpot CRM suite is the perfect starting point for small businesses in need of a free, entry-level platform within the marketing space.
Free Tools: Unlimited users and up to 1,000,0000 contacts

Professional: $2,493 per month

Enterprise: $7,033 per month
* HubSpot offers bundle plans which enable you to customize your CRM with features that benefit your business most.

8. Connecteam
Best for: Managing remote teams
Connecteam is an employee engagement and management application geared towards remote working teams. With more and more businesses switching to hybrid and work-from-home setups, this software helps to encourage virtual employee communication.
Their free plan is a great alternative for businesses that are familiar with Slack. In addition to offering chats for teams and groups within their Communication Hub, Connecteam also offers a breadth of functions for:
Operations: employee time tracking, scheduling and task management.

HR & Skills: employee courses, quizzes, recognition badges and workplace celebrations.
They score highly on customer support, with many users reporting responsive fixes to issues that arise.
Small Business: Free (for up to 10 users).

Basic: $35 per month (for up to thirty users, $0.6 per month for each additional user thereafter).

Advanced: $59 per month (for up to thirty users, $1.80 per month for each additional user thereafter).

Expert: $119 per month (for up to thirty users, $3.60 per month for each additional user thereafter).
9. Poptin
Best for: Conversion rate optimization and pop-ups
For businesses in need of a cost-effective way to capture leads and optimize conversion rates, Poptin comes rated highly. Their customizable pop-ups and embedded forms offer benefits to a wide range of small online businesses. They are particularly useful for eCommerce retailers that want to increase their engagement, reduce abandoned carts and grow their email subscriber lists.
Free: Unlimited pop-ups and forms for one domain (up to 1,000 website visitors per month).

Basic: $25 per month (up to 10,000 website visitors per month).

Pro: $59 per month (up to 50,0000 website visitors per month).

Agency: Starting from $119 per month.
10. Canva
Best for: Social media assets and basic graphic design
Canva is a small business favourite, helping to save you time and money on your website marketing and social media efforts.
With a range of free customizable templates for documents, blogging, eBooks, social media banners and posts, Canva makes visual asset creation seamless for small teams lacking graphic design skills.
Their free plan includes 250,000 templates, more than 100 design layouts, countless drag-and-drop graphics and up to 5GB of cloud storage for your images.
Canva Free: Free

Canva Pro: $17.99 per month for one user

Canva for Teams: $20.99 per month for the first five users
* All paid plans offer a 30-day free trial and 16% savings on annual subscriptions.

11. Screaming Frog
Best for: Onsite SEO Audits
If you're looking to optimize your business's website, Screaming Frog can save you a lot of time with its fast and powerful crawling capabilities. Their user guides help business owners with limited knowledge of SEO uncover technical issues like crawl errors and broken links.
Generate XML sitemaps and visualize your website structure to make better-informed decisions about website hierarchy and internal linking.
When used in combination with free SEO tools like Ahrefs Keyword Generator, and web analytics platforms like Google Analytics and Webmaster Tools - you can quickly collect and analyse a wide range of data to benefit user experience.
Free Version: Free download

Paid Version: £199 per year
12. Mailchimp
Best for: Email marketing management
Mailchimp competes with HubSpot's Marketing Hub through AI-powered content tools that streamline small business email marketing campaigns.
Their free plan offers users a wide range of features - including 1,000 monthly email sends, pre-built templates, integrations, reporting, and analytics.
Under this plan, you can also make use of the creative assistant function, which allows you to import brand assets like logos, font packs, and images to quickly create brand-consistent campaigns.
Free: One user

Essentials: $11.06 per month for three users

Standard: $18.43 per month for five users

Premium: $309 per month for unlimited users
* All paid plans offer the first month free and pay-as-you-go payment options for infrequent senders.

13. Prezi
Best for: Creating presentations
If you're looking for a new presentation tool, Prezi offers some real benefits.
Perfect for creating interactive and engaging visual communications, the platform is particularly popular among education businesses, tech startups, and law firms.
Their presentation software offers a unique format that frames presentations around a large canvas instead of individual slides.
Unlike programs like PowerPoint, Prezi is run through web browsers, which works to reduce compatibility issues when viewing presentations on different devices.
Prezi's free plan is best suited to sole traders and freelancers looking to create a small number of presentations for clients per month.
Basic: Free (create and share up to five visual projects).

Plus: From $12 per month for one user (create and share unlimited presentations, videos and designs).

Premium: From $16 per month (offers additional analytics tools, online training and centralized content ownership).

Teams: Prices customized to businesses (offers team collaboration features).
* All paid plans offer a 14-day free trial.

Leverage technology and teams to develop cash flow confidence
In times of economic downturn, becoming a cash flow wizard can empower you to make informed decisions, mitigate financial risks and strengthen your business for long-term success.
Selecting the right tools for your small business is essential, but it's not enough on its own. To truly benefit from the technology you choose, you'll need to equip your teams with training and ensure familiarity with any new systems put in place.