In this month's edition of Business Bookmarks, we take a look at how the Tory majority impacts both your personal and business finances, the podcasts worth listening to over the break, and how to have a 'green' Christmas.
To Inform
What the Tory majority means for your personal finances
The December election dominated headlines this month, but what does the outcome mean for your personal finances? BBC News explores.
From how much your money is worth abroad over the Christmas break, to state pensions and minimum wage, this article carefully considers how your personal finances will be implicated by the Conservative Party winning the general election. If you're concerned about changes to tuition fees or Universal Credit, this article also covers these topics, along with when the new Budget will be announced. (Via BBC News)
What the Tory majority means for your business
This article for Real Business summarizes the main points for consideration regarding how the Tory leadership will impact SMEs across the UK.
If you're looking for a clear explanation of how the Tory majority will impact your growing business, this article lays out the main points for you to bear in mind. Covering topics such as the IR35 review and tax cuts, this is a must-read if you run a growing business and want to ensure that you're prepared for any potential changes. (Via Real Business)
To Listen
A podcast for your drive home
Podcasts are an excellent way to make your drive home over the Christmas break go a little quicker. Here's Entrepreneur's contribution to the podcast world...
In this podcast, titled Problem Solvers, Entrepreneur's Jason Feifer speaks to business owners and CEOs about how they overcame hurdles and issues in their business journey and came out on the other side bigger, better and stronger. With guests including world-renowned authors and CEOs, it's worth a listen if you're looking for some inspiration during your time off over the Christmas break. (Via Entrepreneur)
Emma Gannon's Ctrl, Alt, Delete podcast
Another great podcast to accompany you over your Christmas travels, this WEBBY-nominated podcast is an insight into people who've created careers out of something that genuinely inspires and interests them.
Host Emma Gannon is joined by guests including the philosopher Alain de Botton, activist Rachel Cargle and cleaning guru Mrs Hinch. The podcast won Best Business Podcast at the Vuelio Awards in 2019 and has had nearly 6 million downloads. One of the latest episodes features Glossier founder Emily Weiss, whose customer-first approach to business has resulted in huge success. (Via emmagannon.co.uk)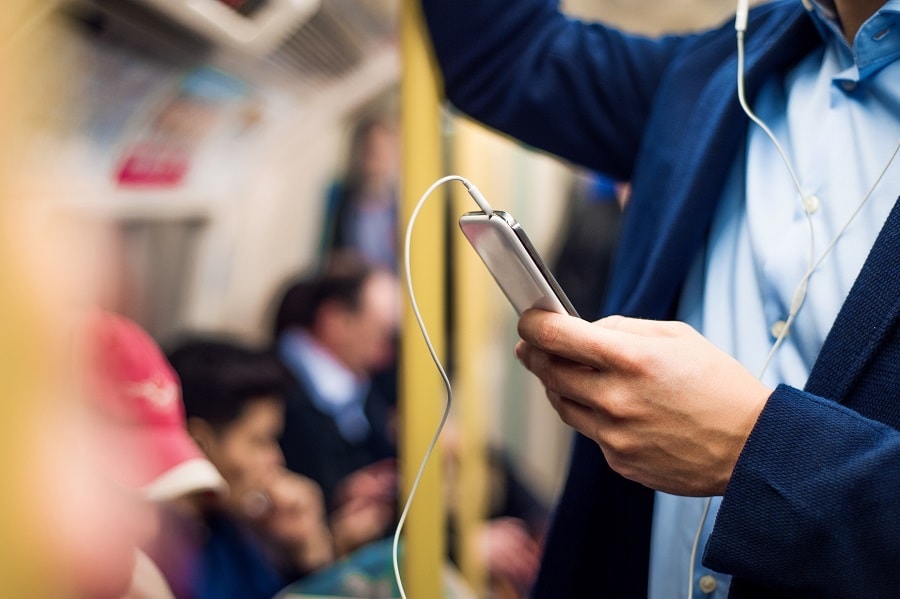 To Read
Early repayment penalties explored
The Fleximize Team compare the early repayment charges of the UK's top alternative finance providers.
It's important to understand how early repayment fees, interest calculations and overpayment allowances on your business loan impact how much you'd actually pay if your business grows faster than expected. In this article for the Knowledge Hub, the Fleximize Team compare the early repayment penalties and fees of the UK's top altfi providers, pairing their claims with what this would mean for you, the business owner, in practice. (Via The Knowledge Hub)
How to find your 'why'
Simon Sinek's Ted Talk titled 'How great leaders inspire action' went viral and is the third most watched TED Talk of all time. His book, Find Your Why follows up on the points he highlights in the Ted Talk.
This book comes in the form of a guide which begins with finding your personal why, and the 'why' of your business or organisation, too. If you find yourself asking, 'What if my why sounds like my competitors'? Can you have more than one why? If my work doesn't match my why, what do I do?', then this book will lead you on a path to a more fulfilling life and long-term success for you and your colleagues. (Via Waterstones)
To Consider
How to have a 'green' Christmas
If you're looking for ways to have an eco-friendly celebration, this article offers some helpful pointers.
From having a locally-sourced Christmas dinner, to buying your presents from independent stores as opposed to online retailers, there are plenty of ways that you can make small changes to ensure your next Christmas is as green as possible. If you're looking for tips to 'offset' your Christmas, this extensive guide produced by The Guardian allows you to compare the cost of a plastic Christmas tree versus a real one, where to purchase eco-friendly decorations, and even where to buy ethical gifts, such as a 'virtual goat'. (Via The Guardian)
Maximising purpose-driven leaders in 2020
An increasing number of employees are leaving their roles to find a purpose-driven career, as they look for ways to put purpose over salaries. Fast Company explains more.
If, as a small business owner, you're aware that your employees are motivated more by the impact their work has on the wider community as opposed to just salary, this article provides some valuable insight into how to ensure they're engaged in the workplace. As this article explores, being aware of how to enable your employees to reach their full potential is an important aspect of retention. Read on to find out how. (Via Fast Company)
If you've enjoyed this month's collection of articles, you can stay up to date with us by following Fleximize on Twitter, Facebook and LinkedIn.