There's plenty to juggle during the festive period, from purchasing and wrapping presents, organising Christmas meals and making sure you've stocked up on mince pies, tipples and lots of festive treats. In fact, the Bank of England estimates that the typical British household spends 20% more in December on food than other months of the year, and 30% more on alcohol.
Many people default to the big supermarkets for their Christmas grocery shopping, both for the big day itself and in the weeks leading up to Christmas, but it's important to think local and consider the delicious Christmas treats available to enjoy from producers within your region.
So, to support small food producers around East Anglia, we've put together an extensive foodie guide to independent businesses across Suffolk, Norfolk, Cambridgeshire and Essex to help you shop local in the lead up to Small Business Saturday 2020.
Suffolk
Here's our selection of independent businesses across Suffolk so you can enjoy delicious local treats during the festive period:
Seasonal Veg | Field Of Dreams Farm| High quality fruit & veg, with the option of specialty veg boxes
Meat | Suffolk Turkeys | Producing award-winning poultry for three generations
Cheese | Fen Farm Dairy | Baron Bigod cheese handmade on the farm
Chutneys & Sauces | Stokes | Sauces, dressings, chutneys and more produced in the Stokes Suffolk 'Saucery'
Nibbles | Munchy Seeds | Nutritious and delicious flavoured seeds for the whole family
Alcohol | Adnams | Beers, spirits and cider brewed and distilled in Southwold
Chocolates & Sweet Treats | Pump Street Chocolate | Award-winning bakery producing delicious chocolate
Puddings & Pies | Alder Tree | Award-winning ice cream made from real fruit at Alder Carr Farm
Outlets for Local Food Producers | Suffolk Food Hall | Internationally-recognized farm shop and restaurant
We spoke to Oliver Paul from Suffolk Food Hall about what advice he'd give to other small businesses around Suffolk hoping to launch and grow a foodie business. Here's what he had to say:
"Go, see and speak to as many people as possible, and don't stop. Treat perceived competitors as compatriots and learn from them. Open your doors to anyone you can learn from, pitch your ideas to anyone who will listen, climb on any platform that you can, and pursue opportunities with an open mind."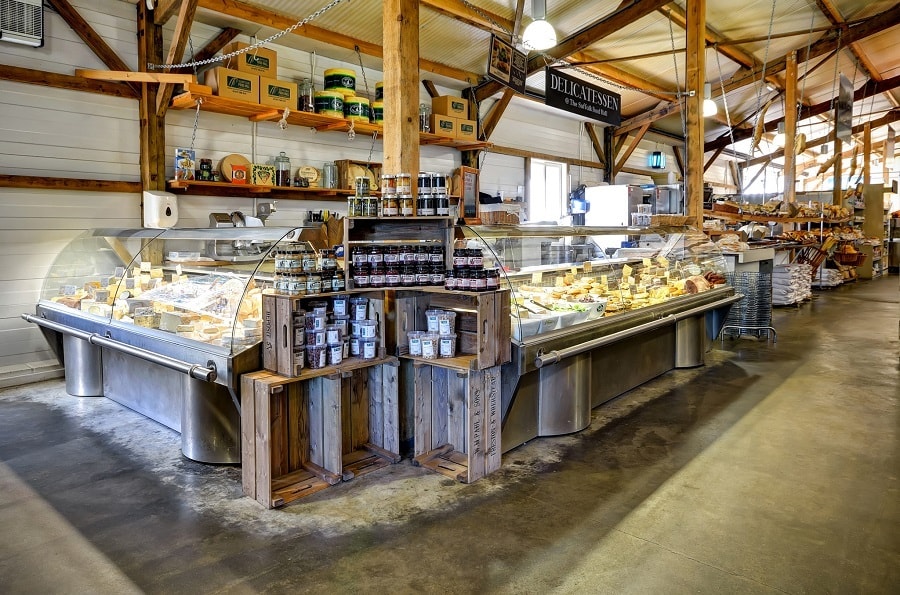 Norfolk
If you're looking for local food producers in Norfolk, here are some of our favourites:
Seasonal Veg | Norfolk Veg Box | Festive boxes of local produce to take the hassle out of cooking
Meat | Norfolk Black Turkey | Breeding and rearing Norfolk Black Turkeys since 1800

Cheese | Ferndale Norfolk Cheeses | Proper old-fashioned farmhouse cheese from Little Barningham
Chutneys & Sauces | Essence Foods | Hand-made conserves, marmalades, chutneys and chocolate spreads
Nibbles | Kettle Foods | Crisps cooked in small batches from locally grown potatoes
Alcohol | The English Whisky Company | The oldest and most awarded English Distillery, bottled on site
Chocolates & Sweet Treats | Booja-Booja | Award-winning dairy-free chocolate made in Norfolk
Puddings & Pies | The Feed | Seasonal mince pies from a social enterprise supporting the homeless
Outlets for Local Food Producers | Jarrold's Deli | Selling a selection of authentic products from across Norfolk
We spoke to Richard Ewin from Norfolk Veg Box about how he started the business. Here's what he had to say:
"When Norfolk Veg Box started in 2009, it was because we found it difficult to find good quality produce available that lasted for more than a couple of days, had taste and flavour, and hadn't been shipped miles. We were astonished to see that produce in the fields of Norfolk didn't seem to appear on the shop shelves. So after trialling a Christmas Veg Box locally and getting positive feedback, we started delivering to those customers and their friends on a weekly basis."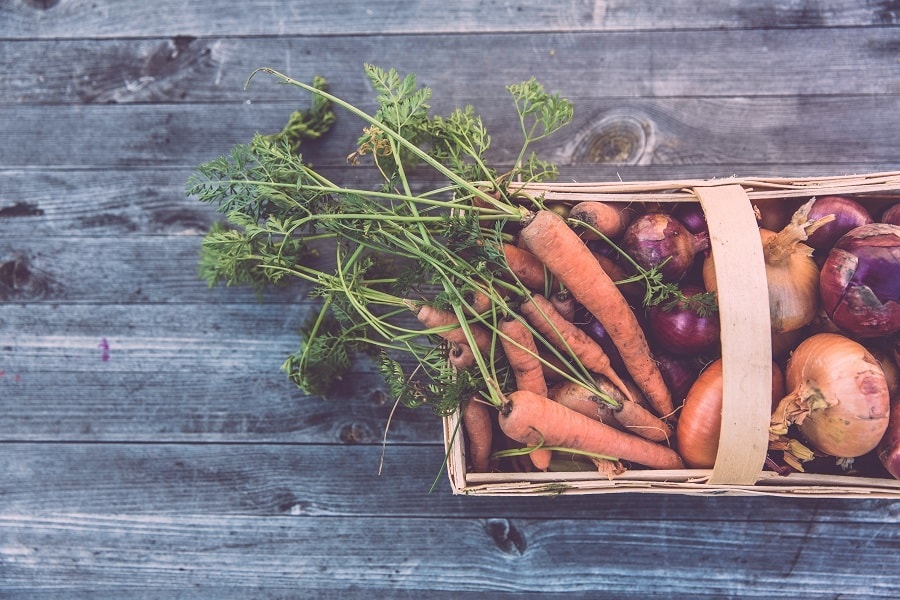 The carrots, parsnips, leeks and sprouts in our veg boxes for Christmas will have been harvested for a maximum of two days before delivery. There's also the bonus that you don't have to fight your way through crowded supermarket aisles.

Richard Ewin, Norfolk Veg Box
Cambridgeshire
Browse our list of produce providers across Cambridgeshire to help you shop local during the festive period:
Seasonal Veg | Cambridge Organic Food Company | Organic veg boxes from local farms
Meat | Barker Bros Butchers | Traditional, family-run butchers in Great Shelford
Cheese | Rennet & Rind | Award-winning cheesemonger based in Cambridge who also offer the option of purchasing a mystery cheese box
Chutneys & Sauces | The Cambridge Cheese Co | Delicious chutneys in a variety of flavours, from fiesty piccalilli to spiced plum and apple
Nibbles | Corker's Crisps | Crisps made from potatoes grown in the rich peaty Cambridgeshire fens
Alcohol | Roundwood Distillery | Extra-small batch gin with juniper and elderberries
Chocolates & Sweet Treats | Harry Specters | Award-winning chocolates with social purpose
Puddings & Pies | Tom's Cakes | Cakes and biscuits hand-made and baked in small batches, from scratch
Outlets for Local Food Producers | Radmore Farm Shop | Stocking a range of delicious, local produce
Emily Robertson, Director of Roundwood Distillery, has the following advice for budding foodie businesses around the region:

"If you're trying to launch a foodie business in East Anglia, research your market, speak to your potential clients to gauge interest and help to position yourself price-wise. Don't assume competitors are scary, in our experience more often than not they're happy to offer advice.
Finally, don't underestimate the power of strong branding, do your research and be prepared to spend money to get it right. You might have a fabulous product, but if the packaging and brand image don't sell it too, you're going to have a much harder time convincing people to part with their money."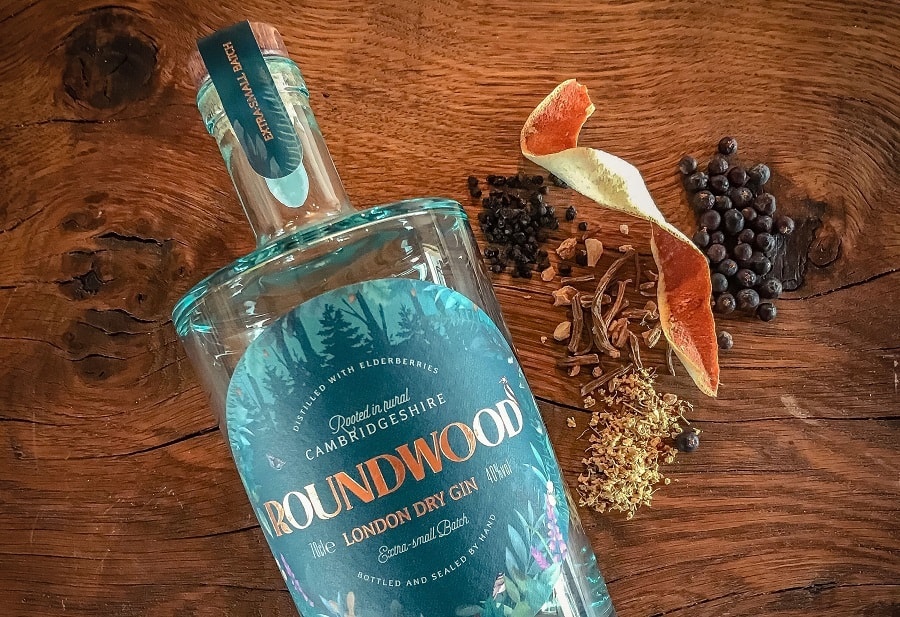 I think there's something particularly nice about supporting brands that the gift-recipient might not have heard of. I think it shows more thought has gone into the gift. I've made a personal effort to only buy gifts this year from small businesses.

Emily Robertson, Director of Roundwood Distillery
Essex
If you live in Essex, here's our list of local food producers to help you shop local this Christmas:
Seasonal Veg | Sarah Green's Organics| Seasonal organic vegetables grown on the Essex coast
Meat | Kelly Bronze Turkeys| Free range pure bronze turkeys since 1880
Cheese | Bradfields Farm Dairy| Fresh pasteurized milk, cream cheese and yoghurt from a family-run farm
Chutneys & Sauces | Tiptree| Jams, jellies, marmalade and more, including personalized jars
Nibbles | Fairfields Farm| Award-winning crisps from a farm using sustainable tech
Alcohol | Dedham Vale Vineyard | Rosé, red and white wines and sparkling brut from this local vineyard
Chocolates & Sweet Treats | Chappel Chocolate House| Delicious, traditional, handmade artisan chocolates, as well chocolate courses, workshops, demonstrations and parties
Puddings & Pies | Lillypuds| Traditional Christmas puddings made from natural ingredients
Outlets for Local Food Producers | Hall Farm Shop| High quality local produce including home-reared meat
We spoke to Scott Goodfellow of Tiptree about how their products make the perfect Christmas treat, and what his advice would be to budding business owners across East Anglia. Here's what he had to say:

"Our whole Tiptree range has been made with top quality ingredients, small scale craft processes, and a sprinkle of Tiptree magic. Our grocery items are great for the Christmas dinner table and our alcohol and gift ranges make the perfect pressies this Christmas.
If you're trying to launch and grow a business in East Anglia, we'd recommend being clear on what is at the core of your proposition. Make sure that you are passionate about it, can do it better than anyone else, and that it can be commercially viable. Stay true to your principles. Seek advice from all quarters. Have a long term shape to your plan but be nimble and seize opportunities as they arise."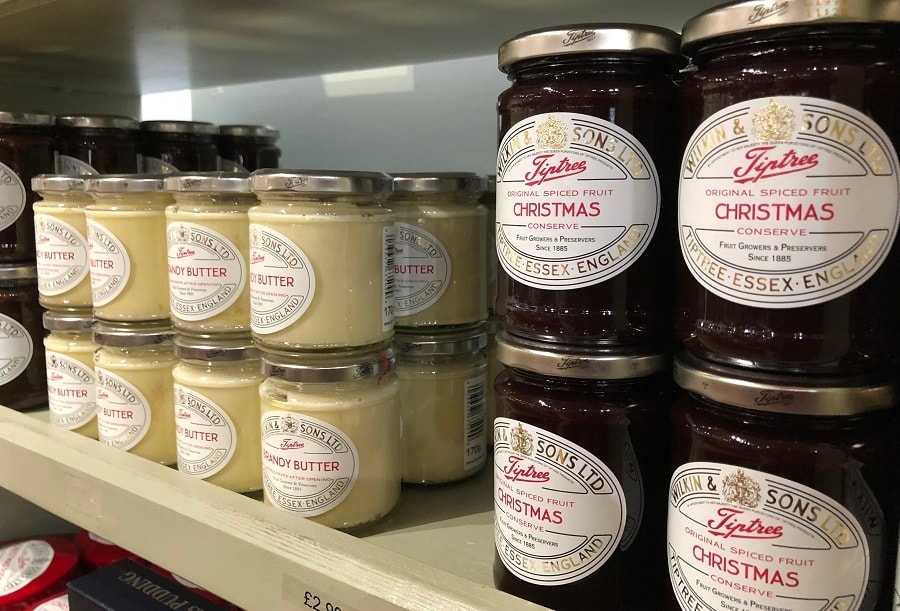 If you're looking for other ways to support your local economy, take a look at our Small Business Gift Guide, which features an interactive map of over 800 small businesses selling Christmas gifts across the UK.