Sit back, relax and enjoy another collection of recommended reads, business hacks and TV treats, brought you to by the Fleximize team. Wondering what the future holds for British fintech, or how Disney has stood the test of time? Perhaps you need a new podcast for the morning commute? Well, you've come to the right place.
Short Reads
Taxing times for Amazon
In August 2016, the European Commission (EC) slapped Apple with an unpaid tax bill of €13 billion following its investigation into the company's relationship with the Irish government. According to the EC, two separate tax rulings in Ireland had allowed the company to avoid paying tax on almost all of its profits in the EU Single Market. With Apple and Ireland appealing the decision, the case has rumbled on ever since, but it hasn't stopped the EU lining up its next target. Regulators in Brussels have now ordered Amazon to repay €250m (£221.5m) in taxes after uncovering the tech giant's "illegal" tax deal in Luxembourg. (Via Business Insider UK)
Brexit doesn't look like stopping British fintech
The UK has sat proudly at the forefront of the fast-growing fintech industry in recent years, with the likes of TransferWise, Monzo and Revolut transforming the way that people use financial services. However, in the aftermath of last year's EU referendum, doubts have surfaced over whether the UK can retain its crown as Europe's premier fintech hub. Well, it's safe to say these doubts were dispelled at The Telegraph Future of Fintech conference, which saw a host of senior figures bang the drum for Britain's future fintech prospects. (Via Fleximize)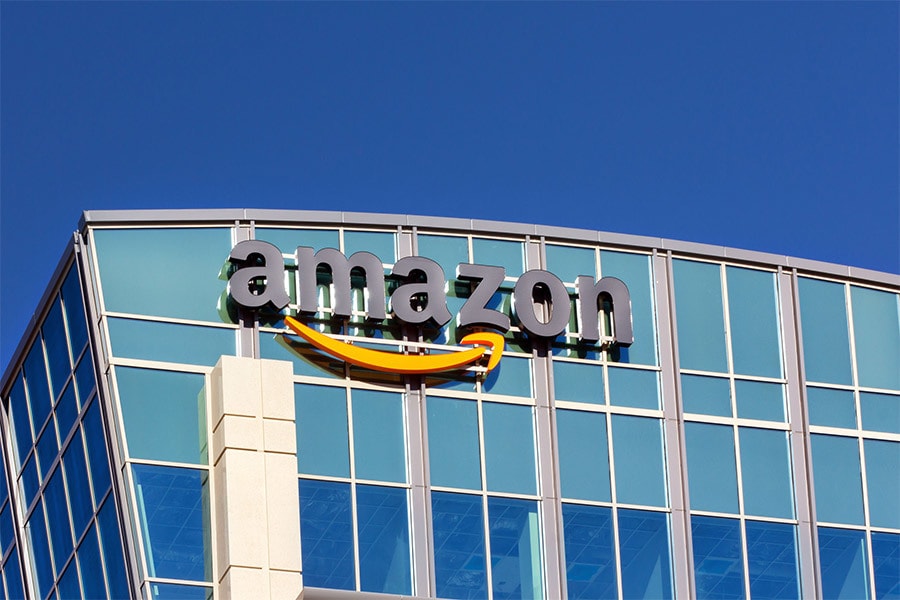 Long Reads
The man who's making Microsoft great again
With the likes of Apple, Google and Facebook battling it out for tech dominance, it can be easy to forget about Microsoft. Regarded as a bastion of innovation in the 1990s, the company now finds itself competing with a handful of disruptive players as it enters the new era of AI and virtual reality. The man tasked with keeping Microsoft relevant (and profitable) is Satya Nadella, the humble American Indian who joined the company as a young engineer in 1992 and was named CEO in 2014. In this fascinating profile, Wired UK editor Greg Williams delves deeper into Nadella's vision for Microsoft, as well as his lifelong passion for cricket. (Via Wired UK)
Is this the magic formula for success?
It's hard to downplay the business success of Disney. Providing nostalgic warmth to adults, a sense of escapism for children, and feel-good soundtracks for the whole family to enjoy, the company has become a household name across the globe. In an interview with Fast Company, former Disney employee Jody Jean Dreyer reveals the secrets behind the company's magical theme park experiences, where brand identity is at the core of anything and everything. Regardless of your business offering and setup, a lot can be learned from Disney. (Via Fast Company)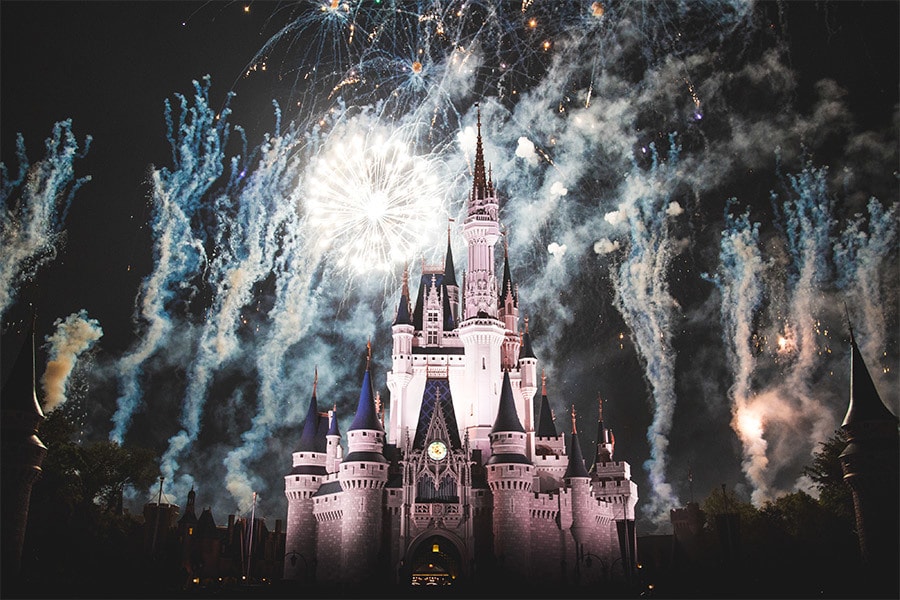 To Action
Tackling an employment tribunal claim
Earlier this year, the UK's Supreme Court overturned the government's introduction of employment tribunal fees, concluding a legal battle that was first launched by UNISON back in July 2013. Fees were originally introduced to prevent spurious claims, while easing the cost of such claims for the government. But in a landmark decision, the court ruled that they unfairly discriminated against certain groups of people, including women. Faced with the possibility of more claims, what can employers to do fend off the threat of legal action? (Via The Knowledge Hub)
Why cashless payments are a no-brainer for businesses
Given they allow us to make payments with the tap of a contactless card or smartphone, the popularity of cashless payments can be credited to their convenience. However, half a million UK SMEs still don't offer debit or credit card transactions. How detrimental is this? Real Business explains why offering cashless payment options has become nigh-on essential for all businesses. (Via Real Business)
To Visit
When in Rome…
From the ancient ruins of the Colosseum and Roman Forum, to the Pantheon and Spanish Steps, Italy's capital isn't short of hotspots. Home to ancient gladiatorial combats, the aforementioned amphitheatre is arguably the most recognised symbol of Rome, and its breathtaking views don't disappoint. However, a trip to Rome arguably isn't complete without a visit to the Vatican City. The splendour of St Peter's Basilica and intricate detail of the Sistine Chapel make the Pope's place of residence a must-see. And what better way to unwind after a day of sightseeing than tucking into some of the best cuisine that Italy, and the world, has to offer? (Via Adventure in You)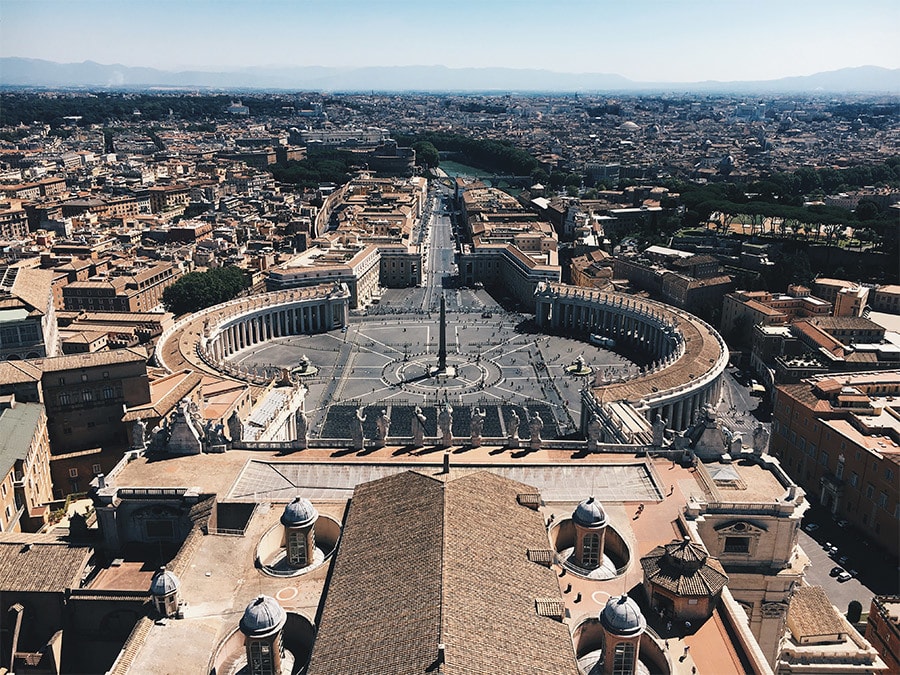 To Watch
Time to join the Gogglebox party
Anyone of a certain age will tell you there's nothing better than a Friday night in front of the telly. Despite the rise of Netflix, you just can't beat plonking yourself on the sofa, takeaway on lap, and seeing what televisual treats await you after a long week at work. Indeed, it's this age-old British tradition that Channel 4's Gogglebox has tapped into so successfully since its first episode aired back in March 2013. In many ways, the concept of the show is bonkers. Why, after all, would you want to watch other people watch TV? However, it's hard not to identify with the show's protagonists, while nodding and laughing along to their every observation. (Via Channel 4)
To Stream
My Dad Wrote a Porno
When Jamie Morton discovered that his dad wrote a pornographic novel, he turned it into a podcast, the aptly named My Dad Wrote a Porno. A staggering 80 million downloads and over 80 episodes later, the podcast has truly earned its place at the top of the charts. As Morton reads a chapter of the book in each episode, he learns more about his father than he first anticipated, much to the hilarity of his listeners. My Dad Wrote a Porno is the perfect light relief for any stressful day. (Via My Dad Wrote a Porno)
To Use
Bookmark this app
If we read every interesting thing that we find on the web, we'd never get any work done. That's where Pocket comes to the rescue; an app that lets you bookmark articles and content to read when you have the time. Although its premise isn't unique, Pocket is one of the most popular read-it-later apps, and for good reason: it automatically syncs across all devices and integrates with more than 300 apps to offer seamless bookmarking for its users. With Pocket, you'll never let good content slip through the net again. (Via Pocket)
---
Enjoyed this collection? Stay up to date by signing up to the Knowledge Hub Digest, or following us on Facebook, Twitter and LinkedIn.