Those of you in retail and hospitality will know what an incredible opportunity summer is for increasing revenues. This year, consumer confidence is at a high and forecasters are promising a hot, and dry few months. We've put together a set of tips to make sure you make 2014 your best summer yet!
Take Your Business Outside
Don't wait for your customers to come to you; look for ways to get in front of them. If you're consumer facing you're in a perfect position to remind old customers you're still there and let potential customers know you exist by trying the following:
Host an Event – Invite your customers to join your business for a celebration of summer. Look for ways to make this a worthwhile event for folks to want to join – hire a magician, moon bounce, or give away prizes.
Take part in local markets, events and fairs – What better way to win new business, while still enjoying the sun?
Make Your Business a Hot Summer Topic
It's almost too easy for you this year. The World Cup is right around the corner and it's the perfect opportunity to bring in some extra traffic. It's still not too late to host a World Cup event, offer a special deal, or use it as a hook for some summer marketing.
Let's face it, whether or not you're going to be watching The World Cup is going to be the topic of the summer, so make sure your business takes full advantage!
Get Social
Summer is a sociable time for all, with great weather comes more events; meet ups, BBQs and holidays, thus increasing social interactions online too. For small businesses, social media is the least expensive way to get in front of all your customers at once. Whether it's Facebook, Twitter or Google +, it'll take 5 minutes to set up your account and it will add a completely new channel to your marketing!
Tip: For expert advice on maximising your social media, check out this blog.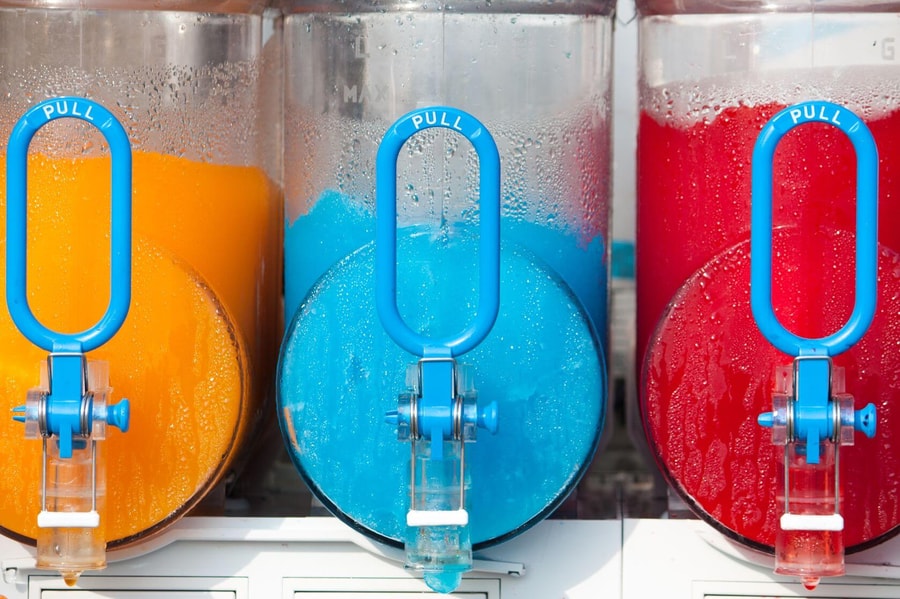 Keep Your Customer #1
It's a weird, but real phenomenon: people spend more money when the sun is out. So to get customers coming back again and again over summer make sure your processes are organised and your staff members are all razor-sharp. No one wants to miss out when the customer is willing to spend!
And once you do have happy customers, get their testimonials and boast about them! Business is built on trust and testimonials are one of the best ways of ensuring new customers come to you first.
Tip: Make reviewing your services as easy and painless as possible. Here's a great little introduction to the purpose of seller ratings and review sites– even for local businesses.
Reward Your Regular Customers
We all know that it costs more to acquire a new customer than to keep an existing one, so start rewarding your customers for their loyalty to keep them coming back. Here's some proven ways to successfully retain customers:
Introduce a loyalty card, which offers discounts the more they use your services or buy your products.
Avoid 'one and done' by encouraging first time customer to come back by offering a discount via email on their next purchase.
Come up with a refer-a-friend programme, where both get a discount on your services if a current customer brings you a new one.
Get Your Business Listed Online
Most summer visitors will never know that you exist until they scuttle past your business by chance! You can solve this by getting your business listed online so they can find you from anywhere, when they're looking for the services you offer! It's a simple process and could make the world of difference.
Tip: The easiest way to do it is by setting your business up on Google Places, here.
Get Cover for the Holidays
Most of your staff members are likely to want to take some holiday too, but don't let your summer sales suffer as a result. Make sure you've got a plan in place to keep things ticking over when they're gone. One good idea is to advertise internships at the local college or university. You can continue to do business seamlessly and they get a new line on their CV.
Tip: A decent handover is essential.
Ensure You're in the Best Position to Benefit
Most importantly, to capitalise on the summer months you're going to need capital. Whether it's to buy stock – ice creams, t-shirts or hotel rooms – to meet the demand, or increase marketing for a few months, cash is still king.
Fleximize provides small business loans up to £100,000 for up to 18 months and funds can be available in as little as 48 hours so if you want to get ready for your summer season, give us a call and we'll see how we can help.