Most entrepreneurs develop their businesses in niche markets and begin to dominate them. Their knowledge of the industry means they are close to their customers and continue to develop solutions that satisfy their needs. It's a classic approach to marketing that works well. However, what most marketing professionals don't necessarily consider is a changing environment that could scupper their main product income.

In an attempt to protect our core product revenues at Business Electricity Prices, we decided we needed complementary income streams from additional product offerings.
How to find new income streams
There are quite a few approaches to developing new products for your existing customers or finding new customers to whom you can cross-sell your existing products.
First, think about what your customers need, or what they might be lacking. We looked at the demographics and demands of our existing customers and brainstormed what else we could offer them that they needed.
A traditional marketing approach is also helpful. We used the Ansoff Matrix principles, which is a good option if you're academically minded. It's also a great place to start when you have no idea what your new product could be.
Initially, we were primarily concentrating on helping businesses find the lowest rates on their electricity supply. However, business owners have many other utilities where they could make substantial savings with the right type of help. We first needed to quantify those savings, then develop a product offer that made sense for them and integrate it into our business.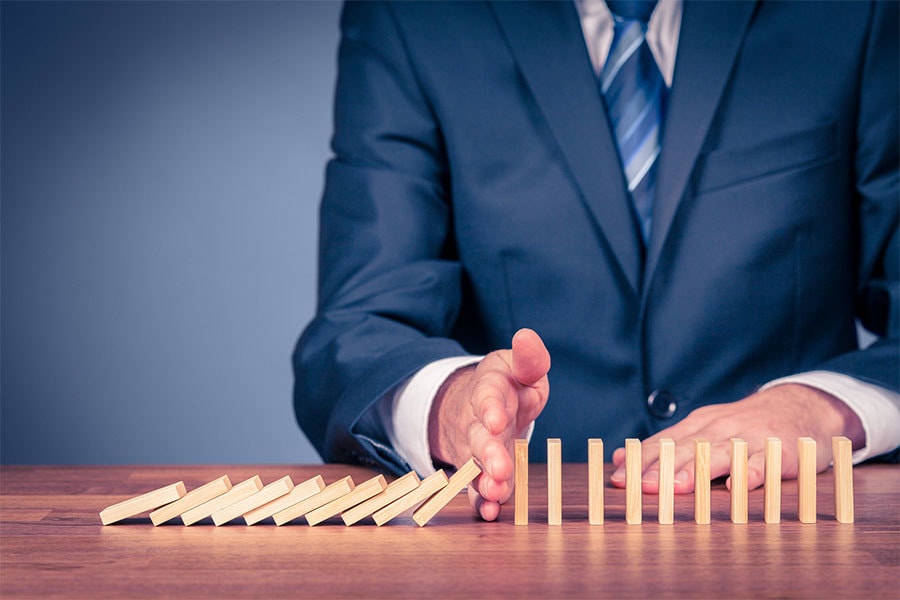 Developing the product idea
We knew it would be fairly easy to create a product because the process was similar to our core service. However, we needed to ensure that our launch into new areas wouldn't negatively impact the existing business but rather assist in its growth.
From conducting some basic market research, we found that our new markets were smaller in size than our traditional business energy market. They had different suppliers and slightly different regulations. However, all of the opportunities presented to us had the potential to generate additional customers for our core service offering.
When developing our launch plan, we also kept faith in other marketing fundamentals by using the marketing mix technique to cover all aspects of our product and launch strategy. Using our existing market knowledge and promotional strategies, we could launch the new products to new customers quite easily.
As well as allowing us to tap into a different market, the new products enabled us to open up new opportunities with our existing customers. They also highlighted additional ideas that we are continuing to explore and hope to expand further in the coming years. These and other products are now firmly ensconced into our product portfolio and performing well.
We now have three additional revenue streams – water, gas and consumption management services – that not only perform on their own, but feed into our legacy product. We are able to cross-sell from the new product stream and also sell the new services to our existing customer base.
We knew it would be fairly easy to create a product because the process was similar to our core service. However, we needed to ensure that our launch into new areas wouldn't negatively impact the existing business but rather assist in its growth.
Potential pitfalls
One of the biggest concerns when developing new products is that staff often concentrate on the new and exciting product, which shifts their focus away from the core offering and potentially puts sales performance at risk.
We mitigated this by developing the new services over a longer time period and fully integrated them into the business so that they were part and parcel of operations, rather than something "brand new." Sticking to the marketing mix principles also helped us introduce these additional revenue streams without too many problems.
Another mistake that businesses can make when launching new products is not performing enough market research. Relying on a small sample size is particularly dangerous, as it might lead to an investment in product extensions that the majority of people don't actually want. If this is the case, the product could fail.
You should also be careful not to veer too far from your core competencies. This could mean you don't have the expertise to compete against existing business in the new markets that you enter. You'll only end up wasting time and resources if you don't get it right straight away.
At the beginning of this exercise, we wanted to develop additional revenue streams to complement our existing business. By simply conducting the process of market development, we found even more opportunities than we thought would exist. Now we have several additional income sources fully integrated into the business, as well as a list of potential product ideas for the future.
About the author
Jason Smith is a blogger and energy expert who has spent over ten years helping businesses increase their energy efficiency. He manages the website Business Electricity Prices, which advises small and medium-sized businesses on reducing their utility bills.