Thanks for requesting to download Fleximize's Social Media Calendar template. Within this page, you'll find links to access either the downloadable PDF or the editable version (via Google sheets.)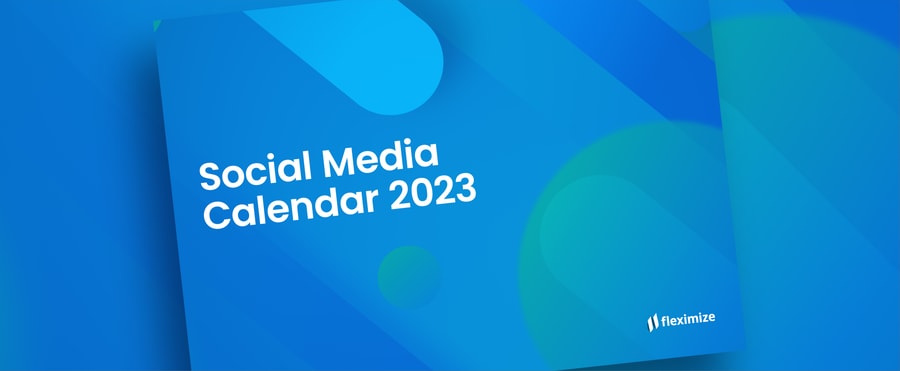 Click here to download the PDF Version
This version is perfect for printing and scribbling your master plans or pinning onto your desk.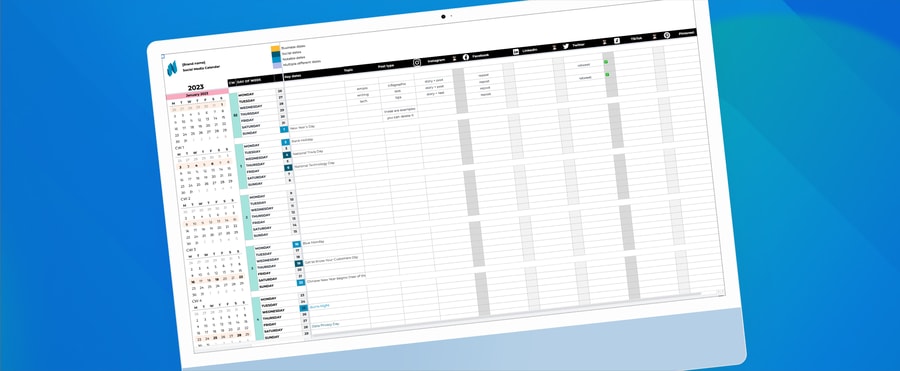 Access the Editable Version (Google Sheets)
If you're looking for an editable version of the social media calendar that includes all the popular social channels with all the same dates and information included, click here.
Please make sure you make a copy of the document before you start editing and use the 'How to get started' tab.
About our Social Media Calendar
The Fleximize Social Media Calendar is a free downloadable resource for business owners and marketers who want to plan ahead for the key dates in 2023.

Use our calendar as your monthly overview of all the finance deadlines approaching for business owners, social campaigns, and bank holidays.