Driven by the desire to cull media wastage and put an end to irritating, irrelevant ads, Joel Davis spent three years researching how to harness the potential of AI to intelligently segment what consumers are truly interested in based on their purchasing intent. Davis believes that thanks to AI we are now finally poised to tap into the largest crowd-sourcing of human opinion in history.
---
Ever since the advent of social media, the way marketers operate has been profoundly transformed and continues to be so, and there is one key facet of social media I have become particularly interested in diving into of late, and that is the elusive influencer.
There is no doubt that, for brands, influencers have become key to building vital awareness and credibility. Earned media (content that has been gained organically and has generally been created by influencers) has rapidly risen to become one of the most powerful tools a marketer has.
There is a high affinity towards influencer marketing, which is on track to supersede generalised brand content. Measurements show higher rates of engagement, likes, shares and comments. The figures speak for themselves - 92% of consumers trust recommendations from others and 49% of consumers rely on influencers for purchase recommendations.
Influencer content has a longer life as well, often continuing to be consumed and influencing social speech beyond campaign periods. Done well, influencer marketing quickly builds trust and enriches your content strategy, effectively reaching your target audience and driving engagement and sales.
Finding an influencer
Finding the right influencers to work with depends on your audience. A common mistake marketers make is to focus on their marketing strategy or on influencers themselves rather than their audience insights and demographics.
It's the knowledge you have about each person in your audience that is key to picking the right influencers to work with, and smart machine learning has dramatically shifted the way we can now accurately process data, giving us granular insights into an audience segment.
Back in 1934 when New York Yankees Baseball legend Lou Gehrig first appeared on a Wheaties cereal box it was far easier to define who represented the best influencer for a given brand. Nowadays, tracking which influencer best suits your brand and is most likely to reap the greatest rewards involves a fair degree of guess work.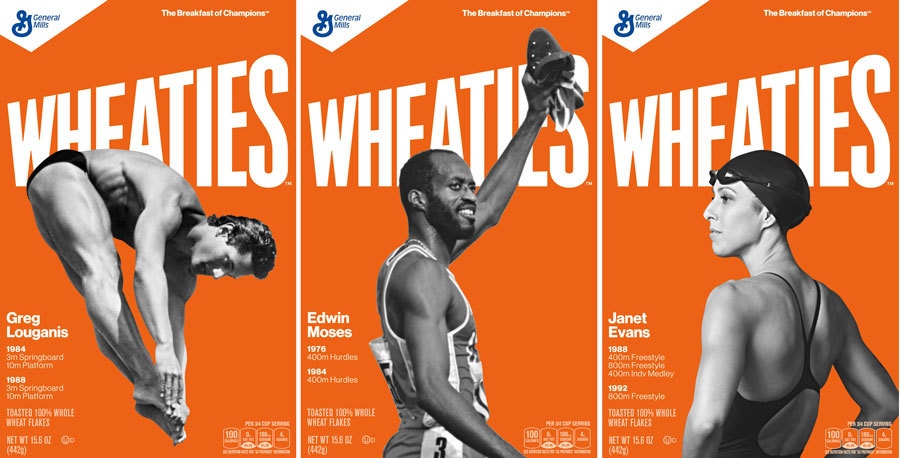 New generation artificial intelligence is changing this. It is now capable of measuring sentiment and emotion, of finding the deeper connections that influencers naturally exhibit when creating their content. It can take marketers beyond demographics and social reach as it leverages AI and social science to find the highest quality matches between a given brand and the most relevant influencer. For example, if you're a growing suffolk-based beauty salon, you'll be paired with an beauty influencer in that area whose followers represent your target market.
AI has evolved beyond its more mundane usage - from re-organizing data more efficiently to tagging and organizing inventory. Its massive potential has slowly built momentum and we have finally reached a tipping point where AI is shifting from being an empty catchphrase used to draw attention to a truly transformative tool.
When it comes to influencers there has always been a lot of uncertainty - they can be loose cannons and brands have rightly tended to view them with caution. Now, by analyzing factors such as psycho-graphic and contextual relevancy for brands through to profile and personality, influencers can be more predictable.
And it gets better. By refining the search to uncover the most relevant influencers in niche sectors, marketers can now analyze how influential they actually are by ranking them on reach, social authority, influence and engagement, and then cross-index these key metrics with brand ideals, persona maps and campaign goals.
Thanks to AI, data has now gone from unwieldy to hyper-granular as AI continues to unlock and inform numerous facets of a brand's social ecosystem. This goldmine of information can reveal the key influencers, whose approach, tone and values most closely match that of the brand, through to those influencers who should be avoided.
By tracking the type of content and domains an influencer shares, most marketers can finally take a scientific and scalable approach to influencer marketing which is based on predictive behavioural data rather than 'claimed responses' that come from syndicated studies. Getting closer to the hearts of the influencers (and the eyes and ears of their followers and supporters) heralds a new era of more authentic communication between brands and consumers. And it is AI that has finally made it possible for marketers to properly tap into the largest crowd-sourcing of human opinion in history.
About the Author
Joel Davis is Co-Founder and CEO of Mighty Social, one of Europe's fastest-growing social ad-tech companies and ranked in the top 20% of the Inc. 5000 List of Europe's Fastest-Growing Companies. In 2007, Joel set up the first social media agency in the UK, agency:2. The agency has rapidly grown to become an award-winning business with a wide range of leading global clients including Mattel, Microsoft, Sony and Worldpay.