SMEs are the backbone of our economy and have a vital role to play in strengthening the nation's economic growth potential. According to the government's Industrial Strategy, exporting businesses account for 60% of the UK's annual productivity growth, deliver stronger employment growth and pay higher wages than those that do not export.
As UK businesses look to a future outside of the EU, many will be wondering how they will best take advantage of the new opportunities that lie ahead in new growing global markets.
For many SMEs, the idea of beginning to export can seem daunting. However, with expert advice, sound research and a strong export plan, ambitious small and medium-sized businesses can take their first step into the world of international trade. Here are five top tips for SMEs looking to take their business to new markets.
Study social media in your target market
A strong digital development plan is crucial if you want to effectively reach the right audience in different markets. Depending on your target market, some online platforms will be more popular than others, and there may even be some forms of social media you won't be familiar with – in China, for example, Facebook and LinkedIn aren't widely used, but local platforms like Weibo and WeChat host millions of users.
Regulations on selling and advertising via social media channels in certain regions may also affect your ability to market your product. For this reason, when developing a digital development strategy, you may wish to seek expert advice to ensure you leverage the best social media platforms for your product or services and comply with any rules that might affect your business.
Social media can be your voice to reach international customers, so you should ensure your business's social media accounts are well managed, full of regularly updated and relevant content, and responsive to enquiries.
Embrace face-to-face networking
Technology has changed the way we do business around the world, bringing both new challenges and opportunities. Far from eliminating the need for an in-person approach, the increase in technology has made networking an even more valuable source for new opportunities. Few things demonstrate how much you value a relationship as taking the time to travel and meet with someone face-to-face. Doing business is about building trust – and meeting in person is the most simple and effective way to do this.
The good news is that you can meet potential partners from distant markets without travelling halfway around the world. Trade and investment expos, for example, bring the business world to you, allowing you to make crucial business connections, from investors and buyers to suppliers and even business partners.
Don't forget your diaspora
Diaspora marketing – targeting your product to British consumers abroad – can help give you a foothold in a new market by engaging with a more familiar audience while you build your international trade experience. With research showing international customers are willing to pay up to 22% more for British goods abroad, your expat consumer base can be an effective gateway to introducing your British product to a new region.
As well as giving your product much-needed exposure abroad, diaspora marketing can help you establish a strong relationship with consumers in your new market, and develop a loyal local base for your product, which you can then cultivate as your business grows.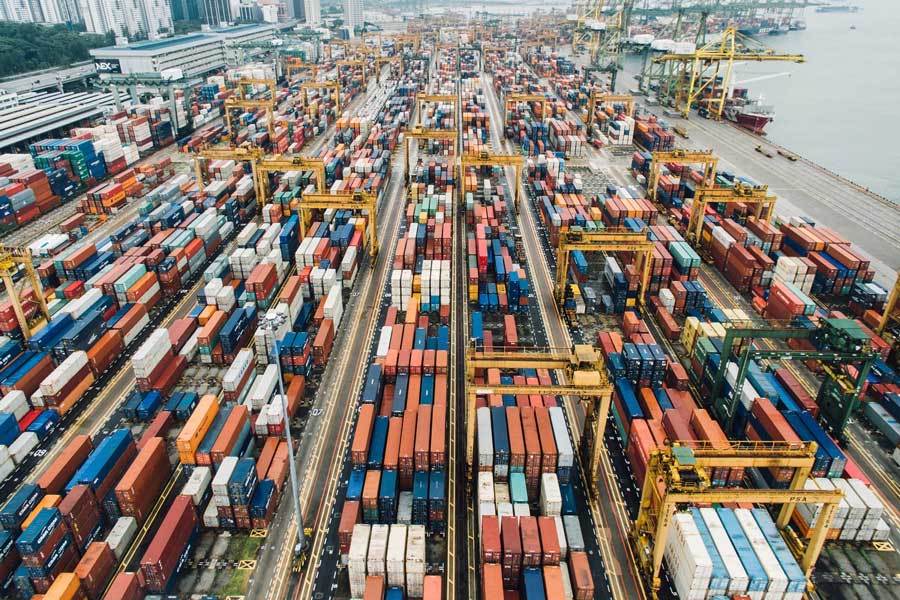 Develop local contacts
If you are new to exporting, you will need to find local contacts in the country you intend to trade in. You can begin by conducting in-depth research to find what local business communities, trade organisations or agencies are involved in the country where you would like to introduce your product. Find experts who can offer you practical 'on the ground' advice and information, and provide insight into the culture and customs of the country more generally.
The Department for International Trade is a good place to start. The department's 'Exporting is GREAT' campaign is dedicated to giving UK businesses access to the support and expertise they need to break into international markets. Its trade experts will be able to help you find out more about a particular market and begin to assess whether it is the right place for you to begin your export journey, or if, for example, something is complicating international business in the region.
Regionalize your product or service
You may want to consider how to tailor your product or service to suit different regions, as not all cultures or countries are the same. Try researching local trends to find out how your product or service can be regionalized to suit the local audience.
Caffe Cream, a UK business exporting British gelato abroad, provides an example of how this approach can successfully unlock a new market for your product. Founder Justin Dooley was committed to delivering classic British flavours with his gelato but, in 2014, he hoped to begin exporting to the lucrative market of Dubai. In order to appeal to the Dubai market's taste for modern luxury and decadence, Dooley adapted a British favourite, strawberries and cream, to include edible gold leaf.
The decision to grow your business internationally and enter the world of exporting is an exciting stage to reach in your business journey. International trade is not just for big businesses and can open up many new opportunities for SMEs to explore. No matter which international markets you choose to export to, with the right help and advice, your company can make a success of going global.
About the author
Ian McCarthy is director of the 2018 International Business Festival, a major trade and investment event that is hosted biennially in Liverpool. The Festival provides business owners with the knowledge, market insights and vital connections that they need to take their business forward.