In a world where people can be found with the click of a button, it's hardly surprising that the future of traditional networking has been called into question. With many business owners barely having time to sleep, let alone spend an afternoon out of the office, it can be a lot easier to ping off an email, connect on LinkedIn, or arrange a "face-to-face" meeting over Skype or Google Hangouts.
However, despite the temptation to consign networking events to the scrapheap, they still have a very important place in the contemporary world of business. "There are new, faster and perhaps 'slicker' ways of speaking with and meeting new people, but nothing beats good, old-fashioned face-to-face contact," says Suzanne Watson, managing director of Approach PR.
Whether you're looking to attract new customers or connect with potential investors, there's certainly a lot to be said for a personal meeting. The last thing any business owner wants, however, is to come back from a networking event with nothing to show for it. With the help of a few seasoned networkers, here are five top tips on how to network effectively, and successfully.
1. Do your homework
To ensure you're making the most of every networking opportunity, it pays to do a bit of legwork beforehand. "Planning adequately means you're able to use your time and energy wisely, and to maximum effect," says John Harvey, founder of The Samphire Club. He recommends setting yourself goals, so that it's easier to evaluate the success of attending an event or conference. "Goals can be anything from speaking to two people you've not met before, to arranging an introduction to a potential collaborator," adds Harvey.
Mandy Brooks, managing director of brookscomm, the PR & digital marketing agency, advises business owners to ask for an attendee list before committing to an event. "Gathering as much information as possible will help you decide if the event is worth attending," she says. It also means you can start identifying the people that you'd like to connect with. "Educate yourself on their brands, whom they serve, and in what way your brand could complement any of that," says Sammy Blindell, founder of How to Build a Brand.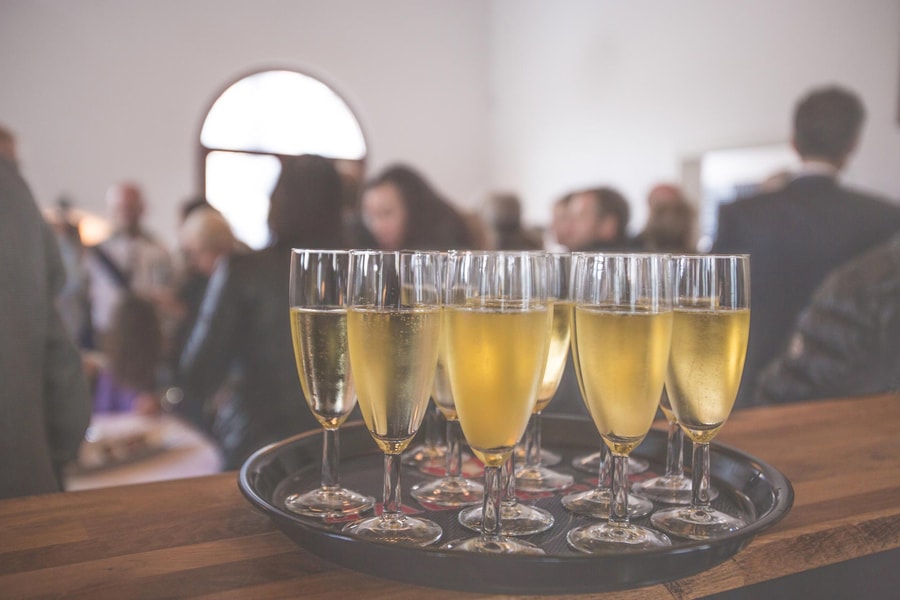 2. Don't treat networking as a sales pitch
Some business owners might only attend a networking event if there's a chance of winning a new contract. However, treating networking as a sales pitch only has the potential to backfire. "When networking, surrounded by potential contacts and clients, it can be tempting to sell your business and skill sets without adding any real, personable value to the sale," says Julia Mitchell, managing director of Toast PR. "Rather than seeing each business card as 'another email address for the spreadsheet', you should nurture each contact as a fresh opportunity to expand."
Networking is better seen as an opportunity to meet like-minded business owners, and strike up mutual connections. "It is all about building relationships and contacts," says Peter Fleming, SME consultant at Business Doctors. "You need to meet, know and like before you obtain trust – then it becomes easier to obtain new business. This may involve a number of meetings, and can take years to come to fruition in many cases. No one ever said networking was a quick fix."
When networking, surrounded by potential contacts and clients, it can be tempting to sell your business and skill sets without adding any real, personable value to the sale. Rather than seeing each business card as 'another email address for the spreadsheet', you should nurture each contact as a fresh opportunity to expand. Julia Mitchell, Toast PR
3. Remember your business cards
Business cards are a staple feature of networking events, and have stood the test of time despite significant advances in mobile technology. However, with companies now treating business cards as an extension of their brand, it's worth giving some additional thought to your own card's design. "Think about the business card are you handing to potential connections," says Blindell. "Is it something generic that will be tossed in the dustbin before the event is over? Or is it something that recipients won't be able to throw away because it's so unique and conversation-worthy? Consider what makes your brand unique, and then make your business card a tiny brand ambassador."
Creating an attention-grabbing business card might entail a little expense, but you should see a return on the investment, as long as you hand out your card to the right people. "Rather than just handing out as many business cards as possible, focus on quality conversations and establishing worthwhile connections," says Brooks. "This is where your research prior to the event pays off, as you will be armed with useful snippets of information, which can be used to strike up conversations."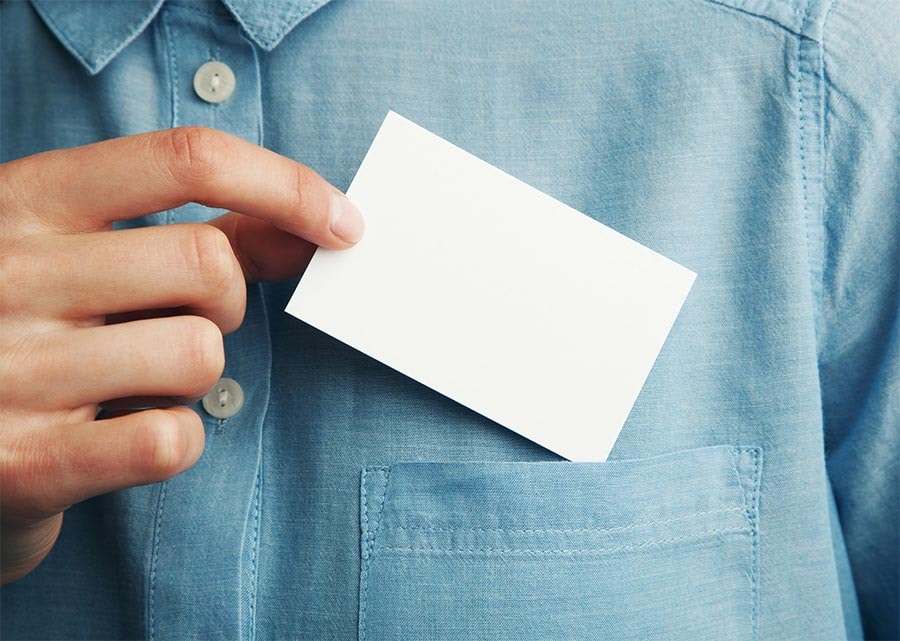 4. Choose your conversations wisely
Entering a room full of strangers is a daunting prospect, especially if you lack the social skills of your industry peers. However, you can take some solace in the fact that there'll be other people feeling the same way as you. "If you're standing on your own in a room full of strangers, feeling nervous, think about how you would feel if someone came and introduced themselves to you. Pretty relieved, right?" says Ed Molyneux, CEO and co-founder of FreeAgent. "So, pluck up some courage, look around the room, and you are guaranteed to spot plenty of people in exactly the same position."
When it comes to striking up a conversation, it's all about picking your moment, and not making a poor first impression. "Be mindful of people already deep in private conversations, and don't intrude," says Harvey. "Choose groups that aren't closed – where there's room for you to join – and individuals who are standing alone."
Leaving a conversation can be as tricky as joining one, but as Harvey explains, it needn't be too awkward. "Moving on from someone you've been talking to is a bit of an art," she says. "After all, neither of you want to monopolize each other for the duration. You should never leave someone alone, so I'd suggest exiting gracefully by asking them if there's anyone else they'd like to meet, and making that introduction, exchanging business cards, or giving a plausible reason for moving on."
You need to meet, know and like before you obtain trust. This may involve a number of meetings, and can take years to come to fruition in many cases. No one ever said networking was a quick fix.

Peter Fleming, Business Doctors
5. Make sure you follow up
You might think the hard work's over when you've left a networking event, but it could all count for nothing if you don't capitalize on the connections you've made. "You are certainly not done when the networking event is over," says Fleming. He recommends sending each new contact an email, and connecting with them on LinkedIn, Twitter and Facebook, if appropriate. "The more touchpoints you create, the sooner you will start to build that relationship."
In an ideal world, a positive meeting at a networking event will convert quickly into a sale or mutually beneficial business partnership. However, things never happen that fast in business, and what's urgent to you might not be as urgent to somebody else, so be prepared to play the long game. "Make sure you check in every so often to keep in touch, but be patient rather than pushy," says Brooks. "These connections can, and often do, lead to future opportunities."