Ever wondered what castle Ed Sheeran was singing about? In desperate need of some public-speaking tips? Missing Barack Obama's voice, or just missing him generally? Our latest collection of Business Bookmarks should hopefully put your mind, and ears, at ease.
The seaside charm of Suffolk
As a Suffolk-based company, you can hardly blame us for shouting about our home county. However, we're not the only ones who think Suffolk is awesome. Just last year, the idyllic town of Southwold topped a list of Britain's best seaside towns, beating the likes of Brighton, Padstow and Ilfracombe to the title. The county is also home to some cracking country pubs, picture postcard villages and a little-known popstar by the name of Ed Sheeran, whose hit single 'Castle on the Hill' was inspired by his beloved home town of Framlingham. (Via Visit Suffolk)
How your luggage could pay for your holiday
Remember that amazing bottle of wine you picked up during that holiday to Italy? Frustrated that you've failed to find it for sale at home? Thankfully, there's now an app for that. Grabr connects people looking for a product that's difficult to find online with those travelling to or from a country where it's readily available. It's a great way for shoppers to get their hands on a product that isn't available at home, while reducing the cost of travelling for seasoned travellers. Having just raised $8 million in its latest funding round, Grabr certainly looks set for great things. (Via TechCrunch)
Geordies shore of startup success
From great feats of engineering like the steam locomotive and hydraulic crane, to everyday objects like the match, windscreen wiper and lightbulb, the north-east of England has a proud history of invention and innovation. Newcastle, in particular, is now positioning itself at the forefront of the "Northern Powerhouse", having played a major role in the industrial revolution. In fact, some of the UK's brightest and most innovative startups are proving that Newcastle is more bootstrapping and buyouts than brown ale and Beardsley. (Via Wired)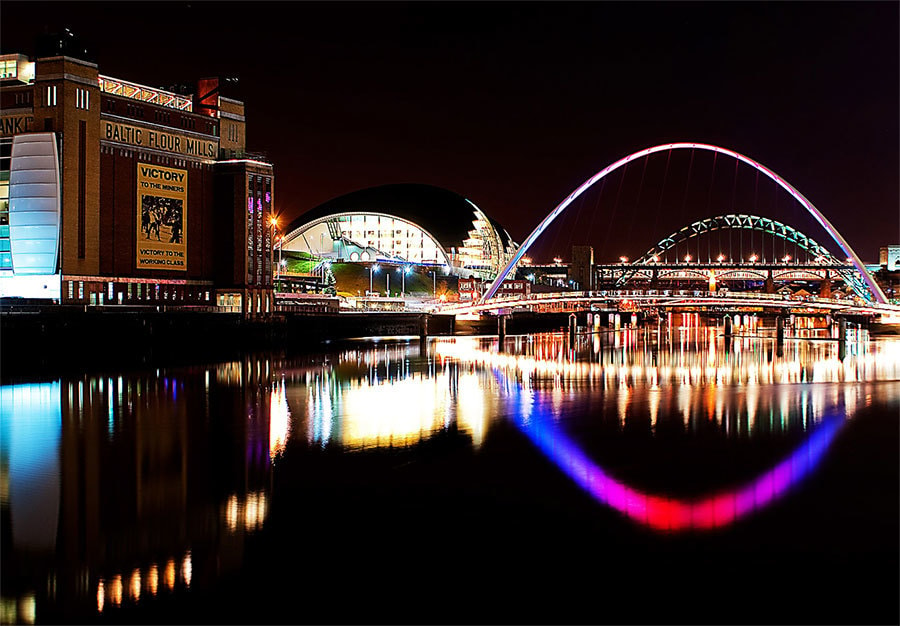 What's putting women off tech?
The shortage of women working for tech companies has been the subject of much scrutiny. Last August, the issue hit the headlines when Google fired an engineer for claiming that biological barriers prevented women being as successful as men in technology. Now, Tech City UK has released a report revealing that women are being put off pursuing a career in tech because of a perceived lack of skills or self-belief. The report also highlights how young people in the UK are less interested in tech as a career, compared to other countries. (Via UKTN)
Overcome your fear of public speaking
The fear of public speaking is a common one and yet, in the business world, we're constantly presented with situations where public speaking is unavoidable. After all, sales pitches and speaking at industry events can help to elevate your business. While the fear may never disappear entirely, American actress Mandy Gonzalez and business speaker Mark Bonchek are here to make it a little easier, dishing up their advice on preparing for your next public-speaking gig. (Via Harvard Business Review)
A supermarket aisle that's free from plastic
As the war on plastic continues to gain momentum, it's difficult to ignore how much plastic we use and the part it plays in our everyday lives – from the humble tea bag to the plastic packaging for our favourite fresh produce. Because of this, you'll be excused for thinking that a supermarket without plastic is a farfetched idea. However, a forward-thinking supermarket in Amsterdam is hoping to turn this vision into reality after introducing the world's first plastic-free aisle. (Via Fast Company)
What made Obama, Obama?
Following on from the success of the podcast Making Oprah, radio station WBEZ sheds light on Barack Obama's journey to the White House with the latest in its Making series. The six-part series is the result of over 80 hours of interviews with Obama's advisors, allies and rivals, as well as contributions from the man himself. Regardless of your political leanings, Making Obama is insightful and engaging, and does a great job of delving into the former president's early political years. (Via WBEZ)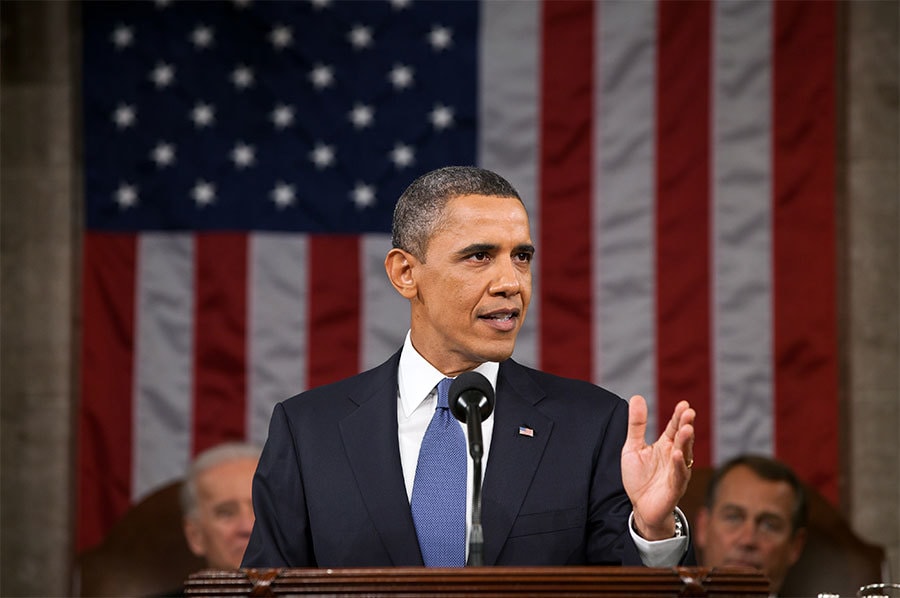 Step into the world of Cormoran Strike
Harry Potter isn't the only fictional creation of J.K. Rowling. The esteemed author is also responsible for the Cormoran Strike series of crime novels, written under the pseudonym of Robert Galbraith. Strike, the brilliant TV adaptation of the books, features Tom Burke as Cormoran Strike, the one-legged war veteran turned private investigator, with Holliday Grainger playing the role of his attractive secretary, Robin Ellacott. It's the pair's on-screen chemistry – added to the compelling plots and superb soundtrack – that make the show such a televisual treat. (Via BBC iPlayer)
How to write a killer award entry
Nothing boosts a company's reputation like winning an award. Despite this, many small businesses shy away from entering awards, dismissing them as a waste of time and money. However, with hundreds of free awards available to businesses in the UK, it's a great opportunity to generate some positive PR without spending a penny. To give your business a fighting chance of getting shortlisted, and hopefully grabbing a gong, we've compiled some handy tips on how to nail an award entry. (Via The Knowledge Hub)
Ace your goals with this productivity app
If you're a fan of the humble to-do list, productivity tool Todoist is for you. Todoist is a simple concept but highly effective, so you can spend less time working out how it works and more time being productive. With Todoist, you can create different lists for different projects, set reminders on your most important tasks and group certain tasks together with custom labels. Available on desktop, mobile and tablet, the app lets you create a streamlined process to maximize productivity. (Via Todoist)