Many small businesses don't enter awards as they worry it'll be too expensive. However, there are hundreds of free or reasonably priced awards available to companies in the UK, all offering the chance of some positive PR. With that in mind, and because we're nice, here's a seven-step guide to getting yourself shortlisted.
Pick an award you can win
Writing a strong award entry demands a significant investment of time, so before you commit to entering one, it's worth finding an award that you could actually win – or at the very least be shortlisted for.
If you've been trading for two years or less, it might be better to target awards geared towards startups, rather than established businesses. Likewise, if you're currently only serving local or regional customers, look for awards that recognize businesses in your part of the country. There are also awards tailored to specific industries, which you can find with a Google search. Alternatively, check out this handy list of UK business awards, which can be filtered by industry and region.
Most awards have a number of different award categories. Some will recognize best practice in certain areas, such as 'Best Customer Service' or 'Best Use of Technology', while others will relate to company size. For example, there might be separate categories for small, medium and large businesses, with entry criteria based on turnover, team size or trading time. So, once you've identified the awards you wish to enter, think about which category, or categories, to target.
Know your USPs
What exactly sets your business apart from the competition? To stand any chance of winning an award, your company needs a solid set of USPs that you can communicate effectively in writing.
While your product or service might not look too dissimilar to your rivals', the way that you deliver it might be more efficient, or perhaps you pride yourself on exceptional customer service. Suffice to say, this is where industry research and customer testimonials can really help you. If you can convince judges that your company is both unique and better than anything else on the market, you've pretty much got one foot on that shortlist.
Answer the questions
You're probably looking at this and thinking, "Well, MPs never answer questions." That might be the case, but unfortunately for you, this isn't politics. When it comes to an award entry, you won't get away with rambling on about the bells and whistles of your product or service, especially if it doesn't directly answer the question, or questions, that you've been posed by the judges.
Read each question carefully and don't be afraid to use its wording in your answer. For example, if the question asks how your business demonstrates innovation, there's nothing wrong with starting your answer by saying "My business demonstrates innovation in numerous ways", before detailing how it does this. What exactly makes your business innovative? Why does that make it innovative? If you can't answer these questions, you'll struggle to get shortlisted.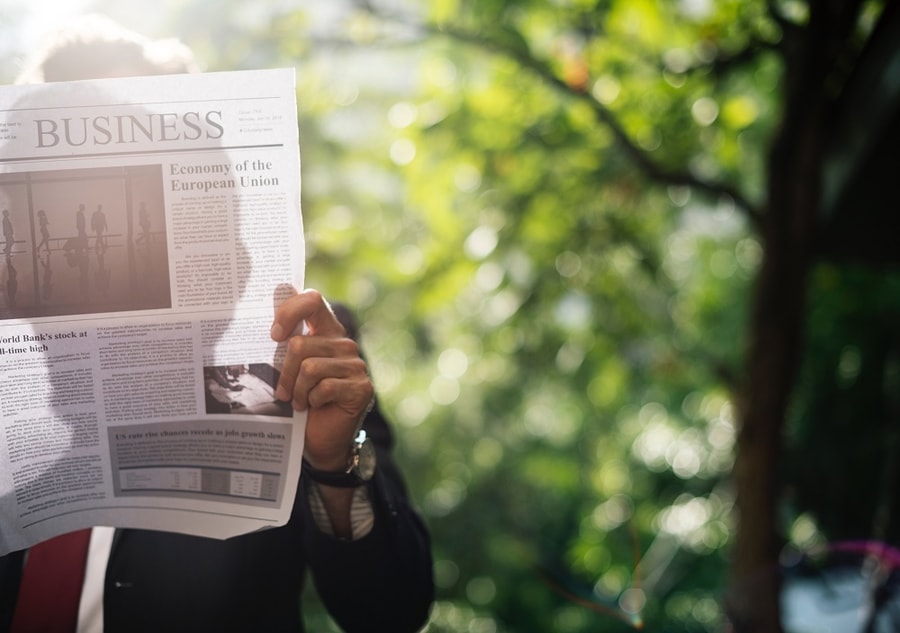 Back it up with stats
Evidence is everything in award entries. It's all well and good to say your company has grown rapidly in the past three years, but without the figures to support this claim, it means absolutely nothing. Don't be afraid to share your company accounts with the judges – everything will be kept confidential. In fact, some awards will explicitly ask you to provide these as supporting information.
What about that multi-channel marketing campaign that trebled your online conversions, or the supply chain changes that halved your delivery time? Do you have statistics to prove all of this? Make sure you can substantiate everything you're saying, otherwise it's not worth saying.
Cut the clichés and jargon
Most judges will know a business cliché when they see one. Phrases such as "thinking outside the box", "pushing the envelope" or "raising the bar" are meaningless and will do nothing to convince judges that your business is worthy of winning or being shortlisted for an award. What will really impress them is simple, persuasive language, backed up by compelling evidence.
On a similar note, there's no place for industry jargon that only a handful of people will understand. You should be able to explain your business in plain English without resorting to overly technical and complex language. If a judge doesn't understand what your company does, it's game over.
Stick to the word count
An award entry isn't a test of how much you can write about your company. That's why most entry forms specify a maximum word count. Well, that and the fact that judges don't want to spend an unreasonable number of hours reading the raft of award entries they're likely to receive.
Think about the key points you want to get across, present them as concisely as possible, and leave ample space for supporting evidence. Remember: if there's a word count, it's there for a reason, so if you exceed it, there's a good chance your entry will be thrown on the reject pile.
Triple-check your grammar
A lenient judge might forgive the odd typo, but if an award entry is riddled with grammatical errors, it almost certainly won't make the cut. Not only does it show sloppiness, but it will also suggest to the judges that you haven't taken the award entry seriously. By giving yourself ample time to complete the entry, you should have a chance to give it a thorough proof read – not once, but twice.
Your word processing software should flag the obvious errors, but if time allows, you could ask somebody else to cast an eye over the entry before it's submitted. Depending on your budget, you could outsource this to a freelance proofreader, or even pay a copywriter to write the entry for you. They'll just need to be well-briefed beforehand.
So, there you have it. Follow these seven simple rules and you might soon find yourself on an awards shortlist or, better still, a podium.