Did Russia help Trump win the election? Is it worth bothering with Bitcoin? What's the best undiscovered country in Europe? We answer these questions, and a whole lot more, in our latest selection of Business Bookmarks.
Back to the Upside Down
Stranger Things, the nostalgia-inducing cult hit of Netflix's "originals" line-up, has returned for another season. Set in the small, sleepy town of Hawkins, Indiana in the 1980s, the retro thriller follows the adventures of teenagers Will, Mike, Dustin and Lucas as they find themselves battling the mysterious and terrifying demogorgon, the result of scientific experimentation at the nearby government lab. It's an edge-of-your-seat thriller that somehow manages to perfectly blend actual 80s hits such as The Goonies and basically every Stephen King movie ever made. (Via Netflix)
How Google is aiming to tackle air pollution
The latest initiative of Google Earth Outreach, Google's charity programme, has seen the tech juggernaut team up with envirotech firm Aclima to measure air pollution levels in California. With over 100,000 miles covered by Google Street View cars, the firm claims this data will be able to help local governments and organizations improve air quality for their residents. Google Earth Outreach has previously worked with the likes of WaterAid and Greenpeace, helping the latter raise awareness of deforestation in the Amazon rainforest. (Via The Next Web)
Did Russia elect Donald Trump?
The more evidence that emerges, the more likely it appears that Russia attempted to influence the outcome of the 2016 US presidential election. And, with investigations ongoing into the Trump administration's links to Moscow, Wired has uncovered some chilling details about the activity of Russian-linked online trolls during the election campaign. Not only do the stats leave Facebook, Twitter and Google with some serious questions to answer, but they also paint a worrying picture of how a country can covertly affect political events on the other side of the world. (Via Wired)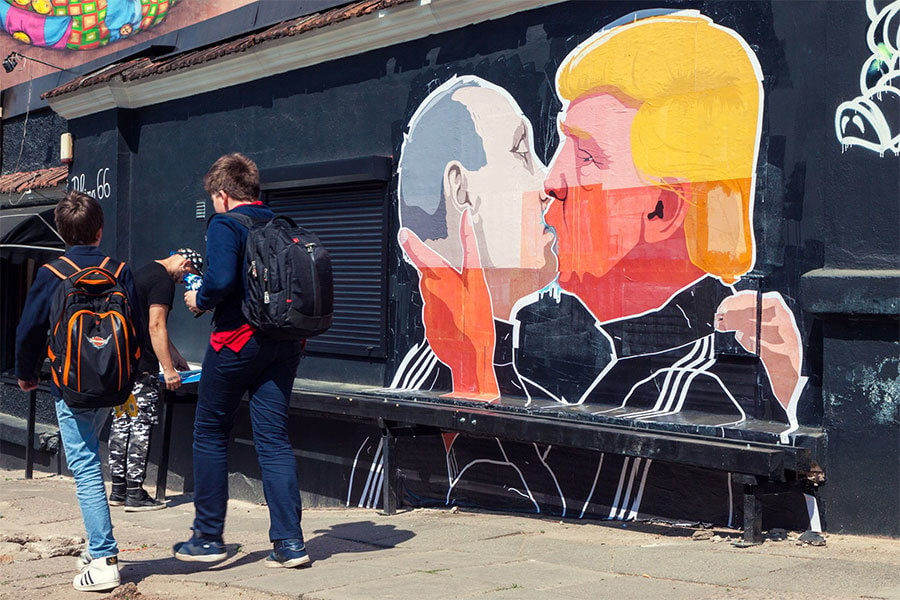 Is crypto the future of currency?
Bitcoin. Ripple. Ethereum. These words might not mean much to you now, but there's every chance they will in the not too distant future. With the use of cryptocurrencies continuing to grow, some have suggested they will eventually surpass traditional currencies, while others have laughed them off as a "fraud" that won't stand the test of time. In this article, Sacha Bright, founder of businessagent.com, offers his own predictions on the future of cryptocurrency. (Via The Knowledge Hub)
Combat the stresses of running a business
Whilst some people dream of being their own boss, running a business can be extremely stressful, with cash flow issues and recruitment some of the main triggers. Although it's not always possible, or realistic, to eliminate all of the stress that come with being a business owner, learning to manage it is key. Not sure where to start? Mike Kappel offers up his tips, revealing the importance of taking breaks and prioritizing goals. (Via Entrepreneur)
How does a trend become viral?
Ever wondered how some products seem to achieve overnight success, or how ideas become viral? Malcolm Gladwell's debut book, The Tipping Point: How Little Things Can Make a Big Difference, explores just that. Using epidemiology as an example, Gladwell looks at how small actions in the right place, at the right time, and with the right people can create a 'tipping point' where an idea spreads like wildfire. The journalist is no stranger to the New York Times Bestseller List, and this, along with his subsequent books, have all made the cut. (Via Amazon)
The magic of Montenegro
The Balkans are fast becoming a hotspot for anyone seeking a taste of undiscovered Europe. While Croatia offers island-hopping adventures in abundance, its tiny neighbour Montenegro brims with natural beauty, and is a little kinder on the wallet. The country's main draw is Kotor, a small town at the tip of Baka Kotorska Bay, where the Adriatic dramatically winds its way into the mountains. The old town, a UNESCO World Heritage Site, is a mesmerizing maze of narrow streets, and sits in the shadow of the Castle of San Giovanni, which offers stunning views to anyone willing to make the climb. (Via An Adventurous World)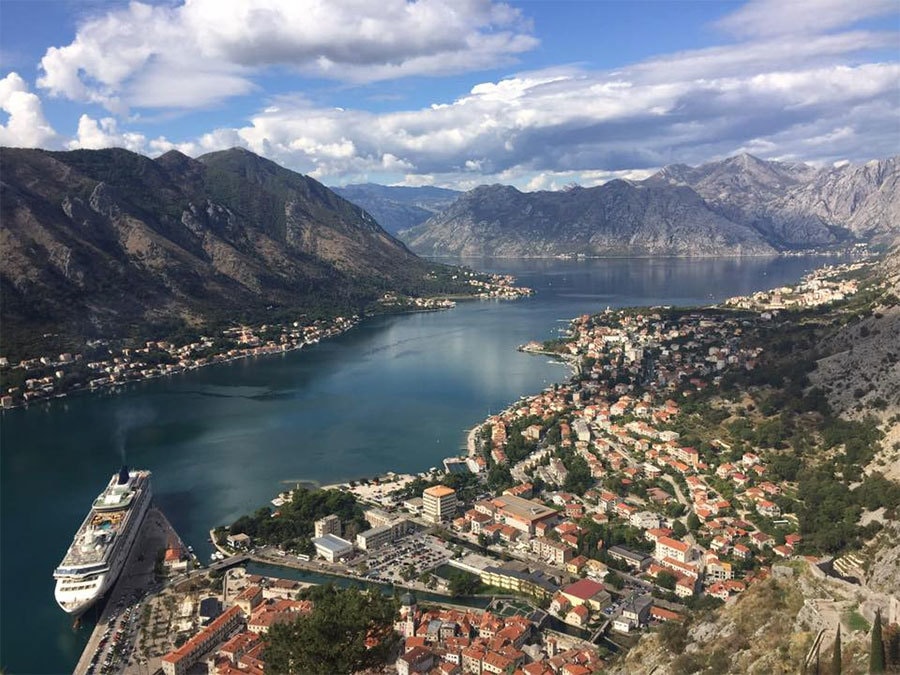 Dominate organic search in 2018
If you're a business owner, you'll know that organic traffic is the equivalent of gold dust. What could be better than getting people on your website without spending a penny? However, with Google constantly tweaking its ranking algorithms, things are never that simple in the world of SEO. Thankfully, there are plenty of experts who know their Panda from their Penguin, and are more than happy to offer free advice on how to get your business ranking on page one. In this must-read guide, Brian Dean reveals how to win at SEO in 2018. (Via Backlinko)
How technology affects our everyday lives
We often focus our attention on the great promise that technology holds, but what about the effect it has on our daily lives? That's the premise of podcast Note to Self, whose previous episodes include how our phones add both intimacy and distance to our relationships with others, as well as the iPhone's role in displacing address books, cash and eye contact. Each episode takes the format of real-life experiences littered with interesting research into human behaviours and technology. (Via iTunes)
Be your own graphic designer
At a time when visual content is king, creating professional imagery for your company is crucial. With Crello, you won't need to fork out on hiring an expert. The free graphic design editor will provide you with the right dose of inspiration to create images for social media, print and other web-based graphics. With its 10,000 free templates to get you started, you'll have professional images in no time. (Via Crello)
---
Enjoyed this collection? Stay up to date by signing up to the Knowledge Hub Digest, or following us on Facebook, Twitter and LinkedIn.