Crowdfunding has well and truly revolutionized the way that businesses raise investment. Not only is it democratizing the fundraising process by turning members of the public into angel investors, but it has also handed startups and larger companies a compelling way to raise finance, and build an incredibly engaged customer base in the process.
However, like any craze or exciting new 'thing', crowdfunding has now exploded to the point where it's almost impossible to keep track of all the companies operating in the space. This means that any business looking to raise funding from the 'crowd' can find it difficult to know where to start.
To make your life a little easier, we've compiled a list of what we currently consider to be the best crowdfunding sites available to UK businesses. For the purposes of this article, we're using 'crowdfunding' to refer to equity or rewards-based crowdfunding platforms, which allow businesses to raise investment in exchange for a small share in their company or another, non-financial, reward. While many people tend to put peer-to-peer (P2P) lending in the 'crowdfunding' bracket, it is ultimately a very different proposition, and probably worthy of its own list!
We've tried to make this relevant to companies of all shapes and sizes, so hopefully you'll find a crowdfunding platform that looks like the perfect fit for your fledgling, or fast-growing, enterprise.
Kickstarter
Founded by Perry Chen, Yancey Strickler and Charles Adler in April 2009, Kickstarter was initially launched as a platform where creatives could raise money for various projects, from theatrical productions and short films to art collections and music albums. However, the site has since become popular with entrepreneurs who are looking for funding, and validation, for their inventions.
To put Kickstarter's popularity into perspective, 114,022 projects had been successful funded through the platform when we hit publish on this article, with an eye-watering $2.7 billion pledged from 12 million people. So why has it been such a hit? Firstly, the site is very easy to use. For individuals who are seeking funding, it's simply a case of setting up a profile page that clearly explains their project, shooting an eye-catching video that showcases it to potential backers, deciding on a funding target and deadline, and outlining what rewards are on offer for people's support. The size of reward will generally correlate with the amount of money pledged, as per the example in our Kickstarter guide.
Backers, on the other hand, can easily navigate the site for projects that appeal to their interests, with the Discover page grouping projects by categories including art, food, music and technology. Once they've set up an account, users can pledge their support by clicking on the 'Back This Project' button on a project's Kickstarter page, and selecting how much they'd like to pledge. They will only be charged – and receive their reward – if the project is successfully funded.
The beauty of Kickstarter is therefore twofold. Not only does it give people an opportunity to support projects they are passionate about, and share in the rewards of their success, but it's also a fantastic way for budding entrepreneurs, musicians and artists to test whether they have a fan base, and raise the funds to turn their dream into reality. While it's largely geared towards startups, established companies can still use the site to gauge interest in a new product, and raise some additional capital to cover the development costs. As such, it's safe to say that Kickstarter isn't going anywhere soon.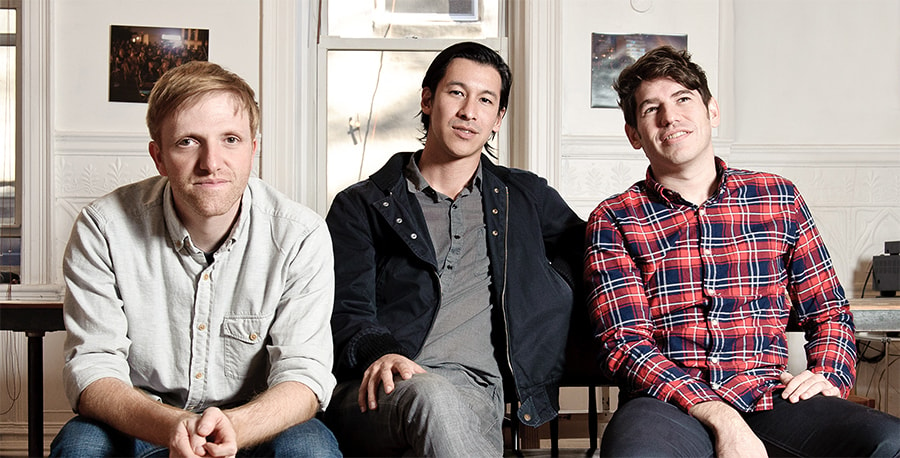 Indiegogo
Kickstarter might be the first site that most people think of when they hear the word 'crowdfunding', but Indiegogo has actually been around a little bit longer than its counterpart. Launched in January 2008, the platform has gone on to raise over $950 million for a whole host of projects, amassing a community of 650,000+ backers along the way. But how does it compare with Kickstarter?
Firstly, Indiegogo is more of an open platform than Kickstarter, with campaigns on the site spanning 24 categories, compared to Kickstarter's 15. As Slavia Rubin, Indiegogo's co-founder and CEO, said in a 2010 interview, the site is "all about allowing anybody to raise money for any idea." Consequently, Indiegogo accepts more campaigns onto its platform than Kickstarter, which puts each project through an approvals process before listing it on the site. Essentially, as long as your campaign doesn't violate any laws, you can probably run it on Indiegogo.
However, arguably the biggest difference between Indiegogo and Kickstarter is in their funding models. While Kickstarter is an 'all or nothing' platform, where funding depends on you hitting your campaign target, Indiegogo offers a 'flexible funding' option in addition to the 'all or nothing' model. This means that companies can keep the money they have raised, even if they don't reach their funding goal. But while it might sound like a less risky option, companies will still have to deliver on their promises, regardless of how much they raise.
Additional features offered by Indiegogo include InDemand, which lets companies continue raising money once their campaign has closed, and Shipping Now, a marketplace where customers can buy products that have been crowdfunded through Indiegogo. This is supported by the site's fulfilment partners, including Amazon Marketplace and Brookstone, which are on hand to help companies take their product from prototype stage to retail. And while it might not be relevant to business-focused campaigners, Indiegogo also has a charitable arm in the shape of Generosity, where people can donate to a host of good causes.
In terms of cost, there's nothing much to choose between Kickstarter and Indiegogo. Both charge a 5% platform fee on all funds raised, while any funds raised through PayPal are subject to payment processor fees of anywhere between 3% and 5%. For funds raised through credit card, the processor charge is 3% + $0.20 for Kickstarter and 3% + $0.30 on Indiegogo. However, pledges under £10 (or $10) on Kickstarter come with a discounted micropledge fee of 5% + £0.05 (or $0.05) per pledge. Companies that raise funds in US Dollars on Indiegogo through direct credit card contributions will also be charged a one-off wire fee of $25 if their bank account is located outside of the USA.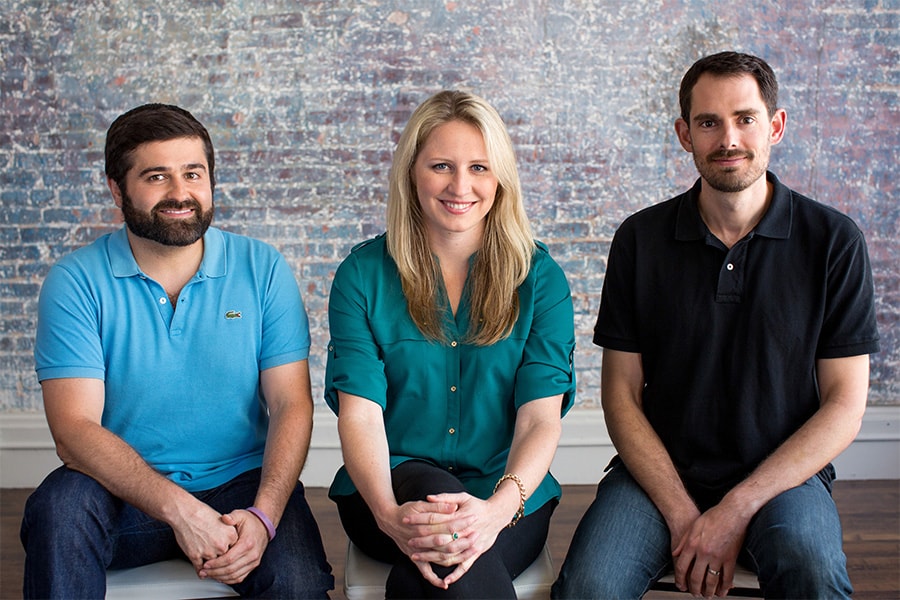 Crowdcube
The first of two equity crowdfunding platforms on our list, Crowdcube is also proudly flying the flag for the UK. The company, which is headquartered in Exeter, was founded by Darren Westlake and Luke Lang in February 2011, and gives people an opportunity to invest in early-stage and established companies from a range of sectors, including tech, retail and fast-food.
Businesses that choose to raise through the platform must declare an investment target and the equity share that is up for grabs, with people able to invest anything from £10 upwards. If a campaign hits its funding target within 30 days, shares will be distributed to investors according to the size of their investments, and Crowdcube will collect 7% of the total funds processed as a 'success fee'. In the event that a business reaches its target before the 30-day deadline, they have the option of accepting additional investment in exchange for additional equity. If, however, the campaign fails to hit its target, no funds will be taken from investors.
Unlike Kickstarter and Indiegogo, which exist to bring projects to life, companies listed on Crowdcube will already have a proven business model, with the crowdfunding campaign often following an initial round of investment. Businesses are asked to provide supporting documents, including a business plan and a financial snapshot, to support their Crowdcube pitch. Their profile page will also feature a pitch video and accompanying images, where necessary.
In addition to its equity model, Crowdcube also offers a debt funding solution in the shape of its Mini Bond. As the company explains on its website, this is typically offered by more established brands, and gives people the chance to invest in exchange for regular interest repayments. Since the product was launched in 2014, a number of companies have secured funding through a Mini Bond, including Scottish brewing and pub company BrewDog and Mexican fast-food chain Chilango.
To date, companies have raised over £180 million through Crowdcube in more than 400 raises, with two businesses,
E-Car Club
and
Camden Town Brewery
, going on to secure lucrative exits. Other companies that have raised through Crowdcube include parking app
JustPark
and job search engine
Adzuna
.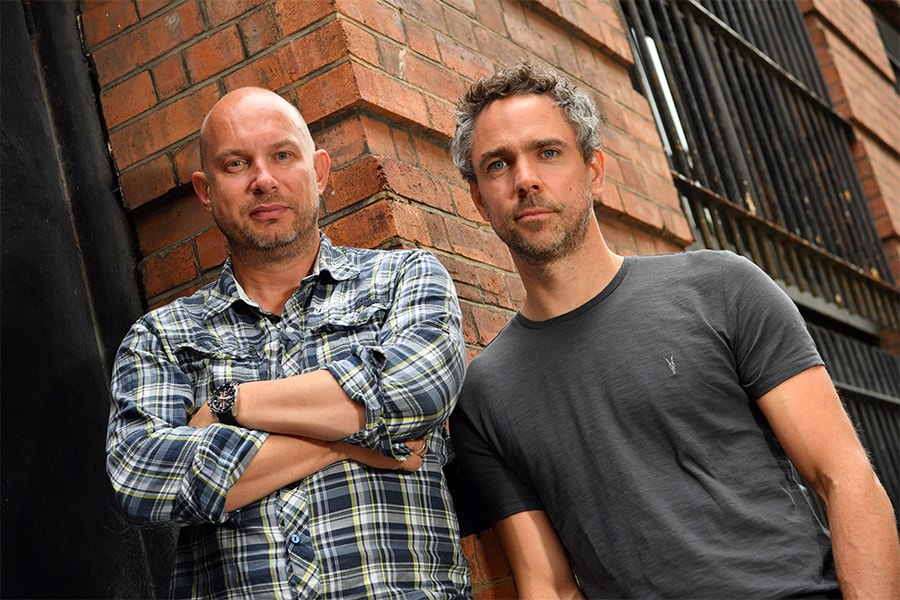 Seedrs
You could say that Seedrs is to Crowdcube what Indiegogo is to Kickstarter. While Crowdcube's campaigns might have grabbed more of the headlines, Seedrs' proposition isn't all that different. Users can invest anything from £10 or €10 into businesses listed on the site, and choose from three types of campaign: equity, funds and convertible equity. We'd happily explain these ourselves but Seedrs' guide offers a good overview, complete with handy flowcharts. Its 'overfunding' facility also lets companies raise more than their original funding target.
The key difference between Crowdcube and Seedrs is how the two sites structure their deals. Under Seedrs' nominee structure, anyone that invests in a company through the site will become a shareholder, but Seedrs will vote and make decisions on behalf of the group of shares held by all investors. Seedrs claims this structure is more attractive to businesses as it saves the administrative burden of dealing with potentially hundreds of investors. It can also make it easier to raise further investment down the line, when the consent of all shareholders is required.
When someone invests in a company through Crowdcube, they assume the status of a minority investor, along with the associated rights (and risks). However, the company did launch its own interpretation of a nominee structure in February 2015, thus bringing it slightly more in line with Seedrs.
In terms of cost, Seedrs operates a tiered payment structure, with successful businesses paying a 6% fee on the first £150,000 raised, 4% on funds raised after the first £150,000 up to £500,000 and 2% on everything raised above £500,000. This is in addition to a £2,000 completion fee.
Since launching, Seedrs has raised over £160 million for companies in more than 400 campaigns, with winemaker Chapel Down and employee benefit company Perkbox enjoying the most lucrative campaigns on the platform.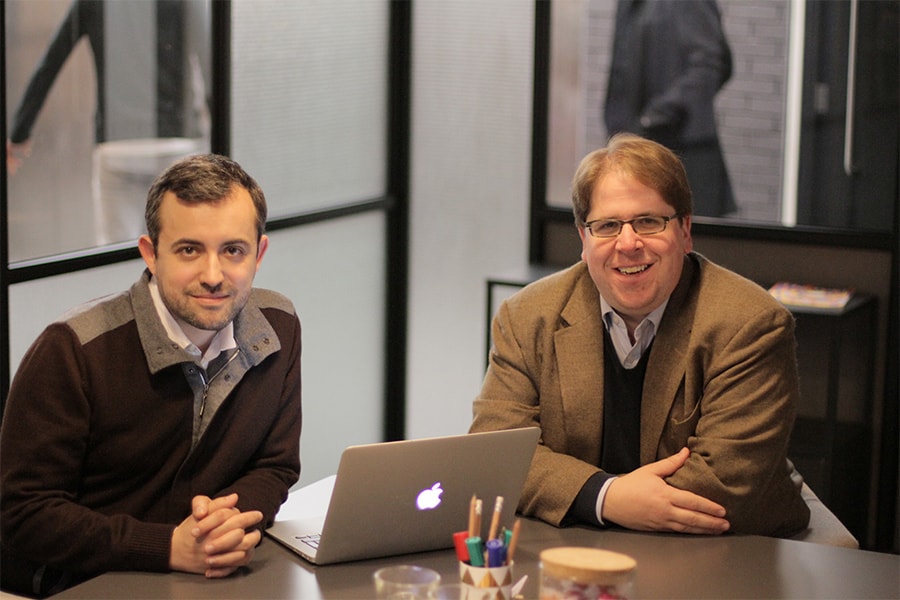 SyndicateRoom
It might have joined the equity crowdfunding party a little later than Crowdcube and Seedrs, but Cambridge-based SyndicateRoom is a very different proposition to its competitors.
Founded in 2013 by Gonçalo de Vasconcelos and Tom Britton, the company labels itself as the UK's first 'investor-led' crowdfunding platform. In short, it gives people an opportunity to invest in companies that have already raised funds from an angel or early-stage investor, and on the same economic terms. Investments are made at a valuation determined by the lead investor, rather than what an entrepreneur believes their company to be worth.
Unlike the majority of its crowdfunding counterparts, SyndicateRoom only offers investment opportunities to high-net-worth individuals and 'sophisticated investors', who have either worked in finance or made at least two investments in unlisted companies in the past. It's also the only crowdfunding platform where investors can invest in companies at all stages, from idea to IPO.
Companies that list on SyndicateRoom pay a 4% commission, a £1,500 setup fee and a banded monthly fee on funds raised, which ceases when a company exits through IPO or business sale. The monthly fee is £125 for companies that receive 50 or fewer investors from SyndicateRoom, and £250 for those that attract 51 or more investors.
As of February 2017, Syndicate Room had raised over £71 million for more than 85 companies. In December 2016, SyndicateRoom saw its first successful exit, when Oval Medical Technologies was acquired by SMC Ltd, two years after raising through the site. Last year also saw SyndicateRoom become the first equity crowdfunding platform to become a member of the London Stock Exchange. This was followed by the launch of Fund Twenty8, a passive Enterprise Investment Scheme (EIS) fund, which is designed to make it easier and more efficient to invest in early-stage companies.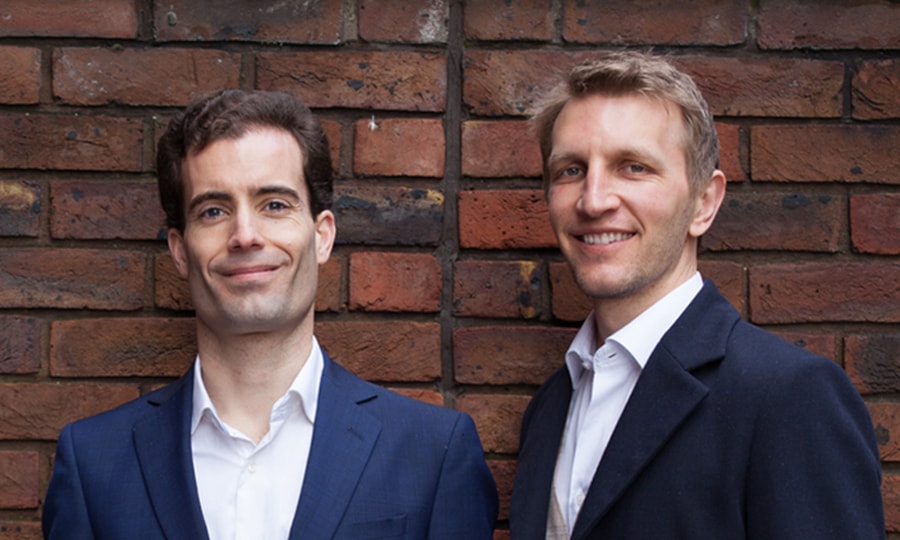 While there are plenty of other crowdfunding sites out there, which we'd still advise you to take a look at, we believe these four currently offer the most compelling proposition to businesses and investors alike. From the amounts that they have already raised for companies to the quality of user experience they provide, there's every chance that at least one of the four sites above will fulfil all of your crowdfunding needs.