July 2014. Columbus, Ohio. Internet celebrity in the making, Zack Danger Brown, sets up a gig on Kickstarter with a simple goal: to raise $10 to make some potato salad. Days later, having smashed through his admittedly conservative target, he concluded the funding round with well over $55,000 pledged to him by backers from all over the world. Dubbed 'The Potato Salad guy', Brown has since been featured on Buzzfeed and The Verge, and interviewed by Sky News and CNN. He's released a potato salad recipe book, potato-salad-related merchandise and even organized PotatoStock 2014, a potato-salad-themed festival, which donated thousands of dollars to local charities. One thing's for certain: Kickstarter turned this simple idea into an internet phenomenon almost overnight. And if you're sat there thinking that this is a one-off, you couldn't be more wrong.
A number of films and albums funded through Kickstarter have gone on to achieve critically acclaimed success, including six academy award nominations, Grammy Awards and chart-topping hits. Artists have seen their Kickstarter-funded pieces exhibited at The Kennedy Centre and The Smithsonian, while inventors have seen their products sold all around the world. And that's not to mention the dozen or so projects aimed at launching something into orbit.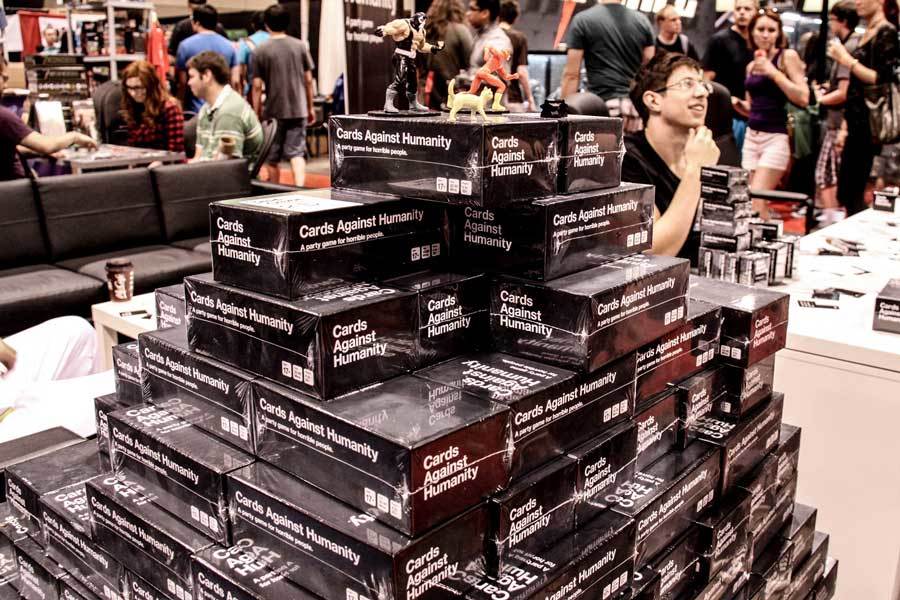 Since it launched, Kickstarter has funded well over 100,000 projects, from weird and wonderful video games to innovative and ground-breaking technology. $2.5 billion has been pledged through the platform by its army of 11 million backers. From what was initially seen as a platform for individuals to gain financial backing for their inventions, Kickstarter has become an all-encompassing behemoth, bringing to market some incredibly popular products and turning ideas into businesses, and businesses into success stories.
But it's not all sunshine and rainbows. There have been numerous horror stories of Kickstarter gigs gone wrong, backers not getting what they paid for, people being put out of business and even death threats. Crowdfunding is a potential minefield, but if you can get through it, it can be glorious.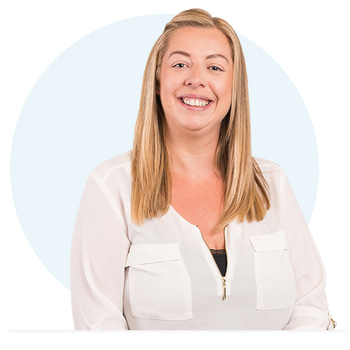 Looking For Funding? Let's Talk.
If you want to know more about how we can support your business, give our friendly team a call and you'll get straight through to someone who can help, like Sarah. Or, if you're ready to apply, get started by clicking the button below.
What is Kickstarter and how does it work?
Launched in 2009, Kickstarter is a global crowdfunding platform that connects millions of 'backers' with businesses and individuals that need funding for their innovative and creative products. There are other crowdfunding platforms out there, from the charity-driven GoFundMe to the UK-focused Crowdfunder, but Kickstarter and Indiegogo are undeniably the two main platforms in the sector. These platforms follow a simple model – rather than one or two backers putting forward large amounts of capital to fund the venture, thousands of backers put forward small amounts to support the project, and in return receive the product and/or perks when the project is completed.
I thought: "What if people could go to a site and pledge to buy tickets for a show? And if enough money was pledged they would be charged and the show would happen. If not, it wouldn't."

Perry Chen, Founder of Kickstarter
Each project is independently created by the individual or business behind it. They build their project page, shoot their videos and brainstorm what rewards to offer backers. When they're ready, creators launch their project and share it with the Kickstarter community. Every project has a goal and deadline, set by the project leader. If backers like the project, they can pledge money to make it a reality. If the project succeeds in reaching its funding goal, the backers are charged the amount they pledged and the creator can get to work on their project. If the project falls short, no one is charged.
Where's the business opportunity?
Whilst Kickstarter was launched primarily as a funding platform for creatives, with its rise in popularity, more and more businesses have turned to Kickstarter to fund a new project, despite not necessarily needing funding. Why? Exposure. With well over one million unique visitors and nearly 3.4 million page views per day, the numbers make for good reading. Potentially an even bigger draw are the demographics Kickstarter focuses on. With its core user base made up of young to middle-aged tech-savvy professionals with a disposable income, many entrepreneurs have seen the opportunity for product and market validation and jumped in feet first. For many, like Zach Danger Brown and his wildly popular potato salad, Kickstarter has propelled them to great things. With every success story, however, comes a bad experience. And there are a lot.
It's showtime:
Zach Danger Brown thanks the internet
In late 2011, Ed Carter's Cambridge Games Factory took to Kickstarter with a goal of $21,000 for its latest project – a deluxe version of its popular board game Glory to Rome. It had a seemingly solid strategy: promising free shipping to backers willing to agree to collect the game from a nearby game store. This way, they could build up solid relationships with stores, effectively cutting out the need for distributors. They would also cut out the middleman in their production chain, utilizing Carter's Chinese partner and translator to directly approach Chinese manufacturers. However, when his translator quit over a disagreement regarding free shipping and his relationship with his partner broke down, he was left without anyone able to approach a manufacturer.
His promise of free shipping also came back to haunt him, as sending goods globally ate into his profit margins, and a handling error led to hundreds of units being destroyed during shipping. With the Kickstarter project steadily turning from a ship into a sieve, his crowdfunded money leaking everywhere, Carter lost his full-time job and used his life-savings to complete his Kickstarter project. It eventually led to him losing his house, and put him on the brink of bankruptcy.
It's a story that, unfortunately, is not a one-off. By analysing the reasons why successful projects do well and failed projects end up in the bin, you can see clear trends and common mistakes that other entrepreneurs have made. Here are our top tips for navigating the treacherous waters of Kickstarter.
Plan properly
Crowdfunding is certainly not for the faint-hearted. With the undoubtable opportunity for success comes a long list of potential mistakes, which, when compounded, can turn a promising project into crowdfunding calamity. But it goes without saying that proper planning should help reduce the risk of failure. Glean all the information you can from the hundreds of blog posts, articles and videos about Kickstarter experiences. Reach out to people who have set up projects on Kickstarter and ask for advice. And research your target audience thoroughly. What is its browsing habits? What is the most effective way to get in front of that audience?
Rally the crowd beforehand
Regardless of whether your goal is in the hundreds or hundreds of thousands, the hard work begins before your mouse goes anywhere near that 'Start a Project' button. This is when successful Kickstarter creators start to build their 'tribe'. Get to work promoting your product on social media. Work into the evening getting relevant press coverage for your product. Set up a landing page on your website and start collecting email addresses to build into a list. Create an awesome video explaining your product, telling your story and convincing potential backers to fund your project. Aim to hit your crowdfunding goal after one or two days, as this influences perception of your campaign and provides the social proof many backers need to financially support your project.
Don't put all your eggs in one basket
It makes sense to prepare for failure, but it's also vital to prepare for an overwhelming success. Because Kickstarter projects don't just stop when they hit their goal; you have to prepare for your goal to be exceeded quickly. Come up with some stretch goals, so that you can keep backers excited once your target has been achieved. Stretch goals are essentially the project creator saying: "OK, we've hit our goal. If we can reach this amount, I'll add this as a perk." Zach Danger Brown didn't expect to find himself running a potato-salad-themed festival (not that anyone would). But when his project goal was smashed, he introduced stretch goals to entice people to back his project even when it had already been funded.
Dot the I's and cross the T's
The downfall of so many funded Kickstarter projects lies in the manufacturing and shipping process. This is where, as a business owner, you have an advantage over other Kickstarter creators. You've more than likely been there, done that and got the t-shirt. But it's an unfortunate truth that so many successful projects unravel because the shipping and manufacturing processes weren't completely water-tight. It's important to see this process as an engagement point with your customers – use it to connect with your audience, make their experience as special as it can be and you might just be rewarded with referrals, word of mouth and an excited and engaged customer base.
Perk yourself up
I don't mean by drinking coffee (more on that later). I mean by being clever with your reward structure. When creating the project page, you will need to establish a set of tiered rewards that backers can pick from. For example, you might set nine rewards in a structure like this:
£5 – Receive a thank-you note/postcard/badge/product-related merchandise
£15 – Receive the product at a super-early-bird price (limited to five backers)
£20 – Receive the product at an early-bird price (limited to ten backers)
£40 – Receive the product plus thank-you note/ postcard/badge/product-related merchandise
£50 – Receive the product in a colour of your choice + merchandise
£100 – Receive 3x units + merchandise
£250 – Receive 5x units + exclusive reward + merchandise
£500 – Receive 10x units + exclusive reward + merchandise
£1000 – All previous rewards + invitation to event/meet & greet etc.
Make sure you understand your target audience before setting your rewards as your understanding of what your customers want could ultimately mean the difference between your project succeeding or failing. Many successful project creators have been up front and actually asked their customers what rewards they would like to see. This has two advantages – not only does it ensure you're setting rewards that your target audience will actually want, it will help with the overall promotion of your campaign.
Prepare for a marathon
Running a Kickstarter campaign takes an emotional toll on project creators all over the world, whether they're trying to fund the next big piece of wearable technology or a children's book about a hedgehog. Just like funding any venture, it will be a stressful time. Stock up on coffee, tea, snacks but, as much as it may seem a good idea, working through the night will probably come back to haunt you. A failed Kickstarter project is just that. It's not a failed business.
Kickstarter and other crowdfunding platforms are great places to find product validation and build a community around a single idea. They do, however, require a huge amount of planning and work in order to be successful. A successful campaign can give your new product a huge head start. You'll have an established customer base before the product has even been manufactured. You'll have built up excitement and awareness around your product and your business. You'll have also got funding without having to give away any share of your business. But without proper planning, you're almost certainly setting you, your idea and potentially your business up for a hard fall.
Header Image courtesy of Ym Tees.