A lot of the talk surrounding Google's 'next big thing' has focused on driverless cars, which, let's be honest, look like being the next big thing for the majority of tech firms. However, for the last couple of years, Google has been working on something a little more low-key, but just as innovative. It also signals the company's first foray into the increasingly competitive online travel sector.
Launched on iOS and Android yesterday (Monday 20 September), Google Trips is designed to make life easier for travellers and holidaymakers by collating flight and hotel reservations, dining recommendations and suggested itineraries into one single mobile app. Google claims it will remove the stress that can often come with planning a holiday, which includes trawling the web for ideas on things to do, to working out where you've saved all of your tickets and accommodation details.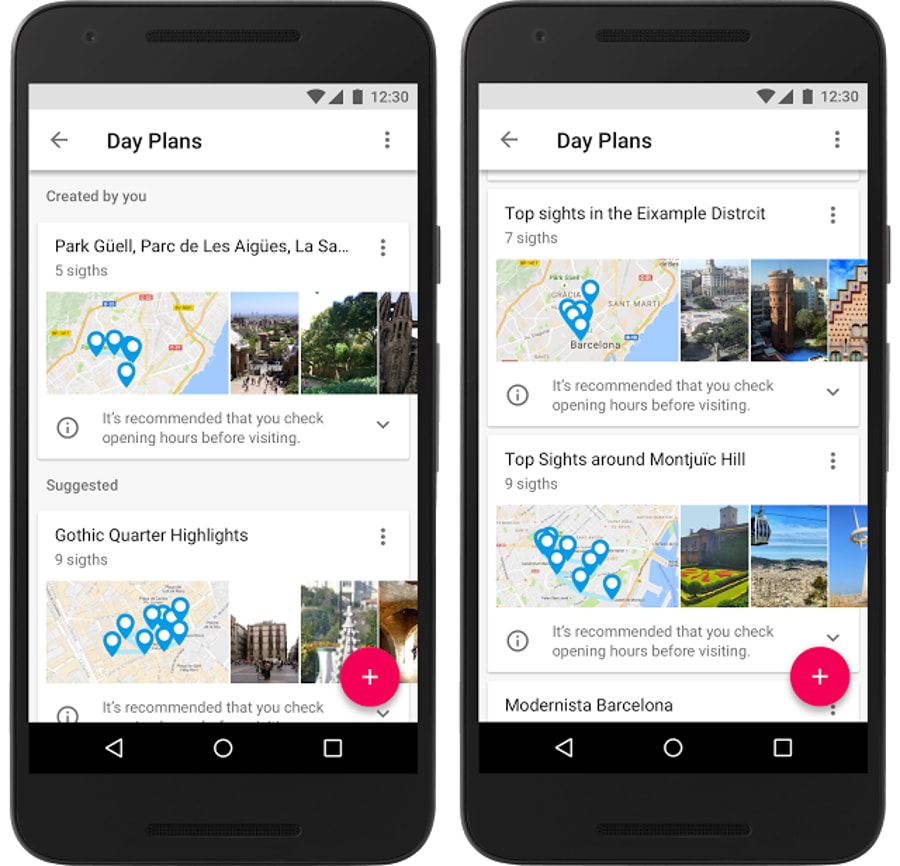 The app lets users download individual 'trips', which can then be accessed offline, thus saving people from spending a fortune on mobile data while travelling abroad. It currently encompasses the 'top 200 cities in the world', with each 'trip' showing suggested day plans based on crowdsourced recommendations from other travellers, along with tips on the best places to eat and drink. By syncing with Google Maps, the app also provides tailored itineraries based on how long you will be spending in a certain city.
To help people keep track of their flight details, car rentals and hotel bookings, Google Trips automatically gathers data from the Gmail account that was used to make the reservations. And if Google doesn't detect a trip automatically, users can add one manually.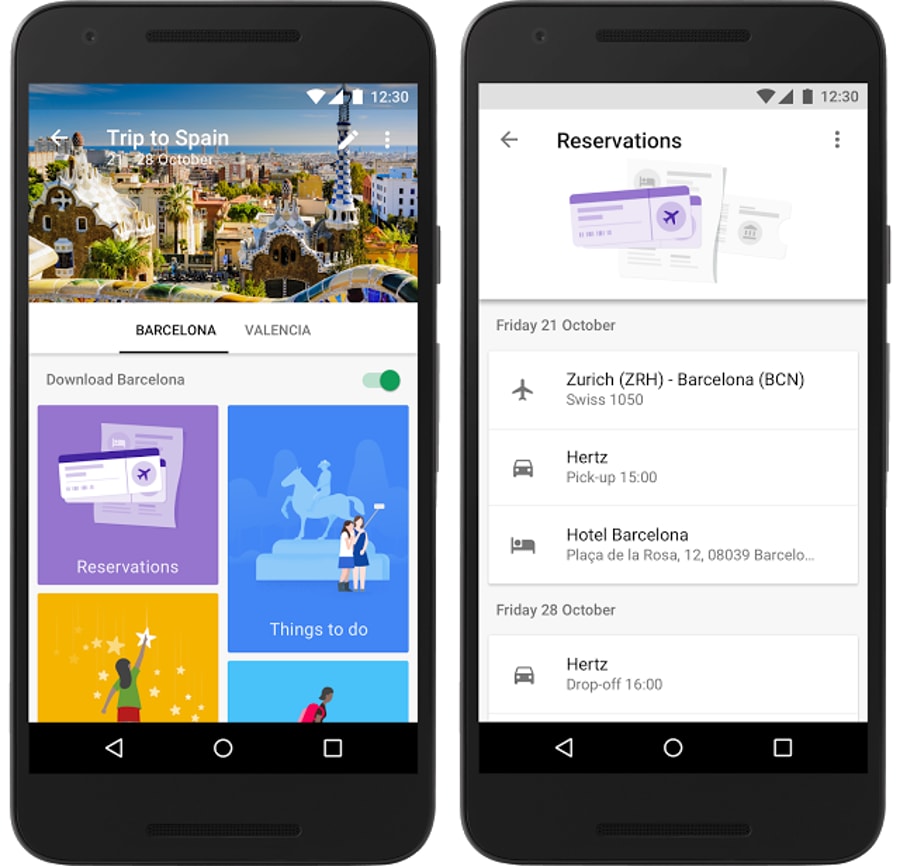 With Concur already offering something similar in the shape of TripIt – and Airbnb expected to release AirbnbTrips later this year – Google is certainly up against some stiff competition. But if any company can pull it off, it's Google.