Fleximize was privileged to attend the All-Party Parliamentary Group (APPG) on FinTech's Summer Reception at the House of Commons on Tuesday 5 June. Bringing together a number of the fintech industry's leading lights, the event marked the first anniversary of the establishment of the APPG on FinTech, which aims to raise awareness in Parliament of the growing importance of fintech to the UK economy, policy-making and consumers, while promoting a regulatory framework that encourages a growing, inclusive and competitive fintech industry.
More significantly however, the event saw the official launch of the APPG's new report, Stepping Forward for FinTech, which lays out the group's plans for advancing the industry in years to come, while examining how fintech can fundamentally improve the lives of business owners and the general public.
It is important to ensure that this FinTech revolution brings maximum benefit to society.

Stepping Forward for FinTech
The APPG's report hones in on three distinct policy objectives – fairness and choice, access and inclusion, and security and integrity – and offers recommendations on how the government can work with fintech startups and established players to help achieve them.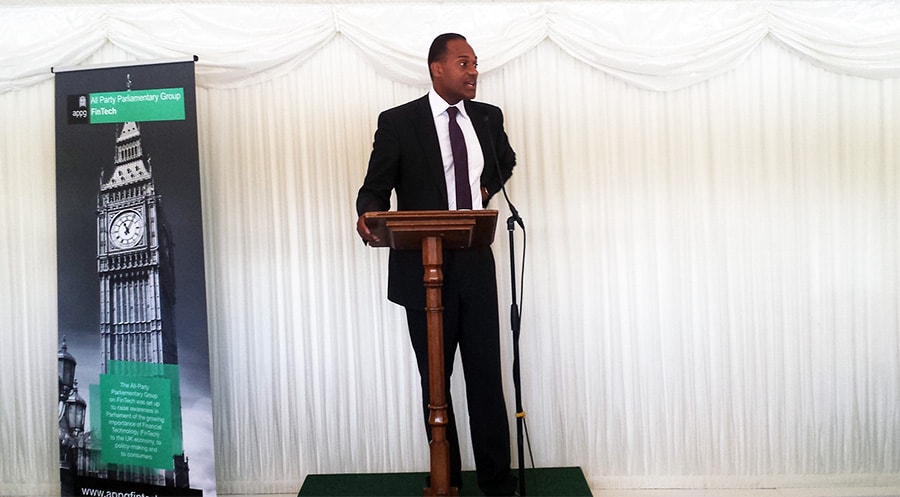 Fairness and Choice
The report states that a healthy financial services sector needs to fairly balance the interests of providers and users, giving adequate choice to both individual and business customers. Drawing on statistics that show only 21% of consumers are checking they get the best deal on their bank account each year, it stresses "there is significant evidence that consumers aren't exercising free choice."
According to the report, fintech offers solutions to the challenges of competition and transparency. "Innovation brings alternatives to traditional financial services models and can successfully disrupt entrenched and concentrated markets," it says. Citing the examples of TransferWise, GoCardless, WorldRemit and Currency Cloud, which are disrupting the payments and foreign exchange markets, it explains that this gives businesses and consumers a "meaningful alternative to their bank when making a payment or moving money across borders and currencies."
Innovation brings alternatives to traditional financial services models and can successfully disrupt entrenched and concentrated markets.
However, the report goes on to say that new prototypes are currently being held back by old infrastructure and current legislation, and calls on the Payment Systems Regulator to take further action if new entrants aren't given greater access to the payments infrastructure. It also says that startups and the
Financial Conduct Authority
(FCA) need to do more to educate each other about their respective objectives and requirements, something that will quicken the pace of innovation in the sector.
Access and Inclusion
Recognizing the value of alternative lenders such as Fleximize and Funding Circle, the report explains how fintech is acting as a "bridge between citizens and the financial services they want and need." The increasing adoption of digital technologies is giving individuals and businesses greater access to affordable funding but, as the report stresses, more still needs to be done to raise awareness of new entrants to the market.
For example, while crowdfunding and peer-to-peer finance are proving importance sources of finance for entrepreneurs and SMES who might not otherwise have access to affordable funding, many are still unaware of the benefits they can bring. The cost of this is laid bare in the report, which cites figures from GLI Finance that show £20 billion was lost to the UK economy because of a lack of awareness of alternative finance.
It is hoped that the referrals scheme from banks to alternative finance platforms will increase access to different funding channels but, as the APPG's report makes clear, SMEs still need more education about the options available to them.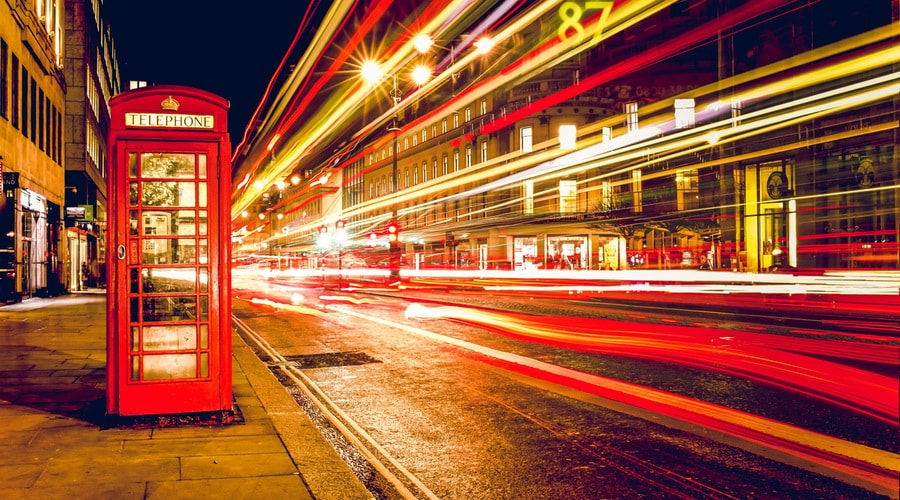 Security and Integrity
The financial crisis of 2007-08 "has renewed the importance of effective risk models and compliance processes," says the APPG in its report. It adds that firms and regulators are increasingly looking to technology – or 'RegTech' – to fulfil this need. "The majority of RegTech tools concentrate on improving firms' internal compliance and their ability to provide accurate and timely data to the markets and regulators," it continues.
However, the adoption of RegTech solutions by established players has been slower than expected, with the report suggesting this might be down to a lack of awareness, or an unwillingness to move from old but familiar processes to something new and unfamiliar. "Large established firms are often unwieldy, fragmented and complex," it says. "This is a reason for, but also a barrier to, their adoption of RegTech."
If RegTech leads to better regulation and improved markets, this has benefits for us all.
In addition to concerns around cybersecurity, anti-money laundering and terrorist financing are also areas that require constant vigilance from firms operating in the financial services sector. However, the APPG's report says the processes that firms put in place to identify clients and monitor their activities are traditionally costly and time-consuming. "Inconvenient and inflexible client on-boarding can discourage or prevent customers from developing a relationship with a new firm, creating a barrier to competition and growth," it says.

With RegTech startups such as Onfido providing intelligent background checks – using modern methods to check and verify identity – the report calls on the government and regulators to update the law so that fintech companies can feel confident using such tools. As Onfido's Jamie Miles said at the launch event: "Fintech and RegTech are best friends. I think they should hang out more."
And for any fintech firms concerned about the potential impact of Brexit on their business, the FCA's Director of Strategy and Competition, Christopher Woolard, was on hand to put their mind at ease. "Our duties to promoting competition and innovation remain unchanged," he said.
Here's to a bright future for British fintech.