When thinking of words commonly associated with the younger generation, arguably none have become more mainstream than 'selfie'.
Added to the Oxford English Dictionary in August 2013, the craze has become stratospheric, with famous snappers including President Obama, Major Tim Peake and Bradley Cooper (with a little help from his friends).
In an interesting new development though, one Hong Kong-based startup is banking on using selfies in a far more serious way.
ID by facial recognition
Italian, David Rosa, the founder of Neat, says the startup's app and accompanying payment card uses facial recognition technology to check that the person on the ID card is the same person opening a bank account. It allows the mobile-only bank to compete in a prohibitive market, where competitors' running costs are typically 16 times more expensive.
Designed for students and young professionals, users will be able to top up their app wallet either from their traditional bank accounts or by 'pulling' in cash from the app, allowing them to shop online and in stores. They can also track their spending habits.
Neat is described as a combination of artificial intelligence startup, Variably, and payments startup, TofuPay. Rosa also says his app is compatible with both Apple Pay and Android Pay.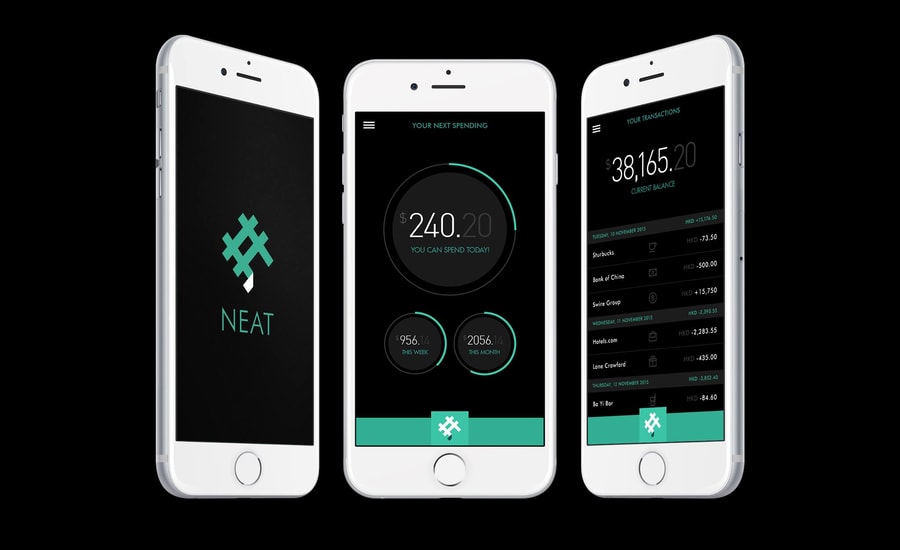 Buoyant market
Neat has more than good reason to be ambitious. In a global industry that's booming, mobile payments in Asia are setting trends around the world.
In a study compiled by Go-Globe.com, it was revealed that customers are using mobile payments for a wide variety of activities and an even wider variety of reasons. Encouragingly for Rosa, one of the main reasons mobile banking has become so popular in Asia is due to ease of opening accounts, as well as the convenience and high efficiency.
Mobile payments across the globe are growing and are expected to reach $620 billion this year, up from $450 billion last year, according to research company TrendForce.
If you're in Hong Kong, Neat has opened a waiting list for early access users here.