UK businesses expect a rise in staff wages to fall to a 2-year low this year, according to the recent Labour Market Outlook by the Chartered Institute of Personnel and Development (CIPD).
The quarterly study shows that businesses expect their employees' salary to rise by just 1.2% on average – a lower rate compared to the recorded 2% in late 2015.
It's believed that some of the major contributors to the decrease is the forthcoming introduction of the new National Living Wage and low inflation levels, as well as a reported rise in employment costs.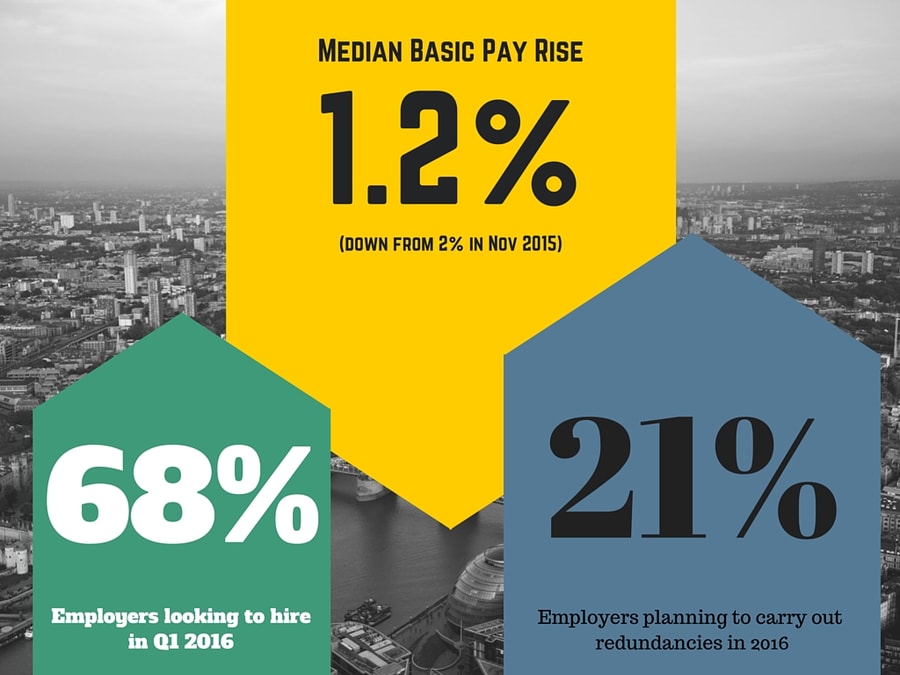 Gerwyn Davies, Labour Market Analyst at the CIPD, stated that a significant proportion of employers have already reported increases in employment costs as reasons why they have limited pay rises in the last year to 2% or less. He predicts these cost pressures to intensify in the future, adding:
With inflation expected to remain low during 2016 and labour supply remaining strong, we shouldn't be surprised to see pay expectations staying low. Gerwyn Davies, CIPD
The CIPD report also shows that around 22% of UK employers are planning to freeze their pay rates for this year.
The release of the Labour Market Outlook also coincides with the gradual phasing in of pension auto-enrolment, potentially adding to the strain on the bank accounts of business owners.
Fancy a bit of further reading? The full CIPD report can be found
here
.