Will you be joining millions of people across 160 countries to celebrate and support startups during Global Entrepreneurship Week (GEW)?
Happening between November 16-22, GEW isn't just an awesome time to get out there and engage with the startup scene around you. It's also an opportunity for organisations to run events and provide resources for entrepreneurs who plan to launch and grow new ventures.
Making it happen
Themed 'Make It Happen', GEW UK promises exciting activities. Whether businesses have an idea that they're dying to try out, or they want to help other entrepreneurs, or they may want to get involved in networking, GEW 2015 is the time to do it.
People are encouraged to participate in and benefit from activities including social media clinics, mentoring schemes, networking events, funding advice, educational activities for young people, and even competitions and awards ceremonies.

Jonathan Ortmans, President of Global Entrepreneurship Week, recognises the value of supporting new businesses since entrepreneurs are responsible for their countries' economic health. He explains:

As more and more countries turn to their entrepreneurs to drive innovation and economic growth, they need to focus on developing their local and national startup ecosystems. GEW provides a jolt of energy that strengthens those connections and helps foster an entrepreneurial culture necessary for sustained growth. Jonathan Ortmans, Global Entrepreneurship Week
Planned events
Startup Open is a global contest recognizing the GEW 50 – the 50 most promising ventures around the world. These startups will then compete for a grand prize trip to the Global Entrepreneurship Congress (GEC) in Medellin, Colombia in 2016. The winner will be announced during GEW.
DECA Idea Challenge is aimed at school students. In just 8 days, this exciting competition will see students around the globe creating an innovative new use for a commonplace object. Students will learn about collaboration, creativity and how to pitch an idea through an engaging YouTube video presentation. The item that the students need to work with won't be known until November 12!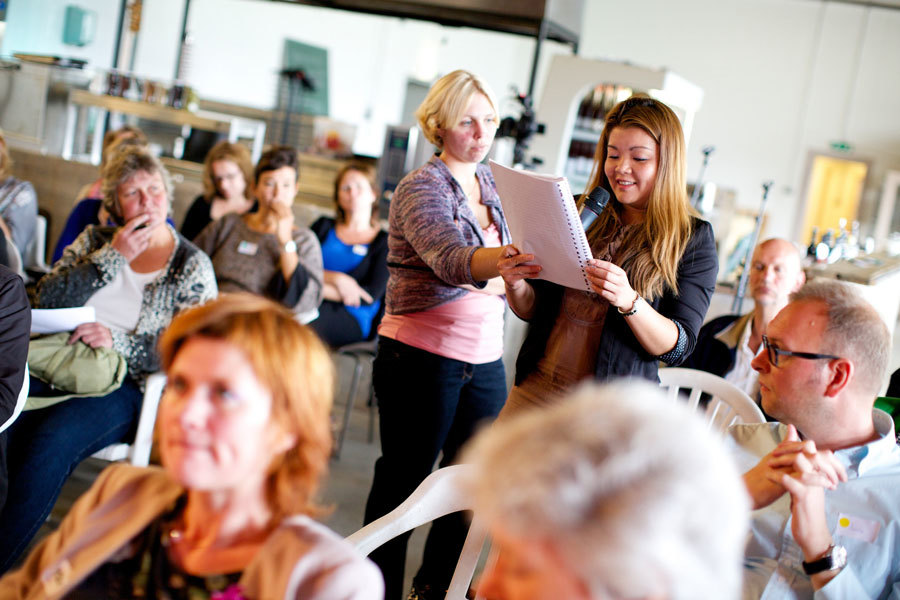 Manchester, November 16th - The launch of Global Entrepreneurship Week with co-hosts Startup Direct, UnLtd, Virgin StartUp and Youth Business International is run in partnership with Barclays. Entrepreneurs are invited to come and hear stories from other entrepreneurs, ask experts about business funding, and learn about mentoring.

Ipswich, November 17th - A half-day marketing workshop for business owners introduces people to effective, but simple techniques that are free or low-cost. Attendees will learn what makes a website successful, the best marketing tools and how to develop strategy.

Belfast, November 18th - GEW: Social Innovation Student Challenge is a chance for 50 budding entrepreneurs to develop innovative solutions to social challenges. 10 teams made up of a diverse mix of people will be presented with challenges, which they'll be pitching to judges.
Liverpool, November 18th - The Business Digital Mastermind takes place on Women's Enterprise Day, with a panel of female digital experts providing advice on using all things digital for business.
Eastbourne, November 18th - Local students between 5 and 15 are taking over the radio studio at Sussex Downs College to broadcast Eastbourne Youth Radio as part of GEW. Students and teachers from 24 schools and colleges are broadcasting one-hour 'magazine' programmes on 87.7FM and online.

London, November 20th - A good storyteller knows how to grab and hold our attention, and in business this skill is essential. Business Storytelling with Confidence at the British Library, helps entrepreneurs learn the powers of storytelling and how to use them to engage with staff, customers, investors, partners and the press.

Edinburgh, November 20th - Entrepreneurs of Scotland are to be recognized in an awards ceremony, with gongs up for grabs including Entrepreneur of the Year, Young Entrepreneur of the Year and High Growth Company of the Year.
To find out how to become a GEW partner or search more events, go to http://uk.gew.co.