Running a small business comes with loads of frustrations. There are the inevitable supplier delays, failed marketing initiatives, and utility costs that always seem to creep up. But if you run a shop, restaurant, bar, salon or any other business that takes card payments, you'll be familiar with the problems and stress caused by an unreliable payments system.
Your EPOS system is right at the beating heart of your small business, and whether it's buggy software or faulty or unsightly hardware, when something goes wrong with your EPOS system, it can cause serious disruption for your business. Facilitating card payments can also come at significant cost too, with some payment platforms and devices running into the thousands of pounds, and often extortionate transaction rates, forever eating into your margins.
Having a versatile, reliable and cost-effective payments platform is a crucial part of running a successful business, especially for restaurants and bars, shops and beauty salons. SumUp offers a quick and hassle-free way to accept card payments, via their innovative Air Card Reader. It works with your mobile device to enable you to take card payments via contactless, chip and pin, Apple Pay and Google Pay. It also works hand-in-hand with the SumUp mobile app, letting you monitor your product catalogue and availability, track sales, tips, and cash payments, and send digital receipts all within the app.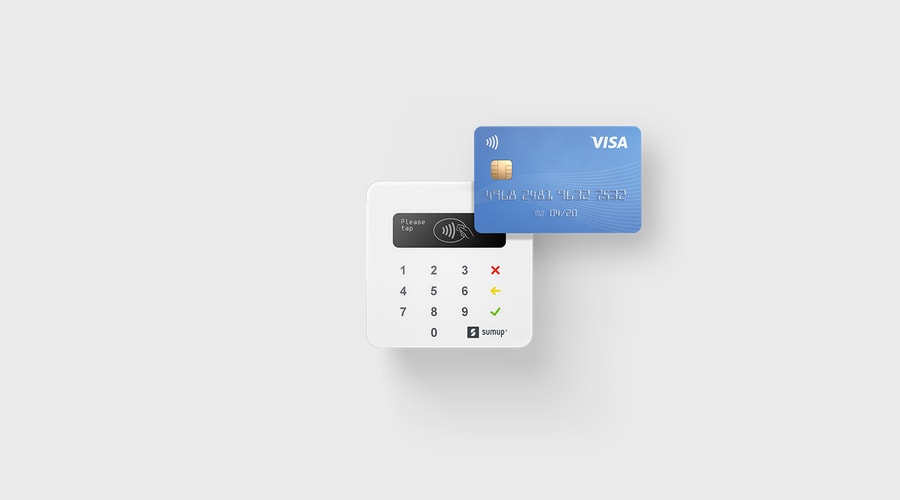 Fleximize Partners with SumUp
We've talked before about our mission to support small businesses in as many ways as we can, not just by providing funding. Our most recent initiative to support small businesses is our Member Offers Scheme, which gives Fleximize Members access to exclusive offers on tools and resources to help their business. We're therefore delighted to announce SumUp as the latest partner onto the scheme.

Fleximize Members are eligible for a discounted price on SumUp's Air Card Reader, as well as discounted transaction rates. Members processing over £10,000 per month can also access further discounted transaction fees. Click below to log in to the Fleximize Member Area and access this offer.