We're delighted to announce that we've won the award for Best Financial Services Campaign – SEO at The Drum Search Awards 2016. It's a huge honour to be recognised by such a prestigious organisation, let alone win the award itself. We thought we'd celebrate such a momentous occasion (for us, at least) by taking a look at why we teamed up with the guys from Distilled and the messages behind each of our six major content pieces.
---
When we started Fleximize, we wanted to be different. We understand that there is more to growing a business than just funding. There's determination, flexibility, and communication. The ability to think on your feet, and come up with creative solutions quickly. But one of the most important factors in turning your great idea into a successful business is knowledge. This is why we created The Knowledge Hub.
We didn't want The Knowledge Hub to just be a company blog. We wanted it to become a key resource for business owners all over the world, regardless of the size of their business, what their business did, or how long they'd been trading. We wanted it to be a hub of great advice, handy tips and useful information as well as free resources to help make the life of a business owner just a little bit easier.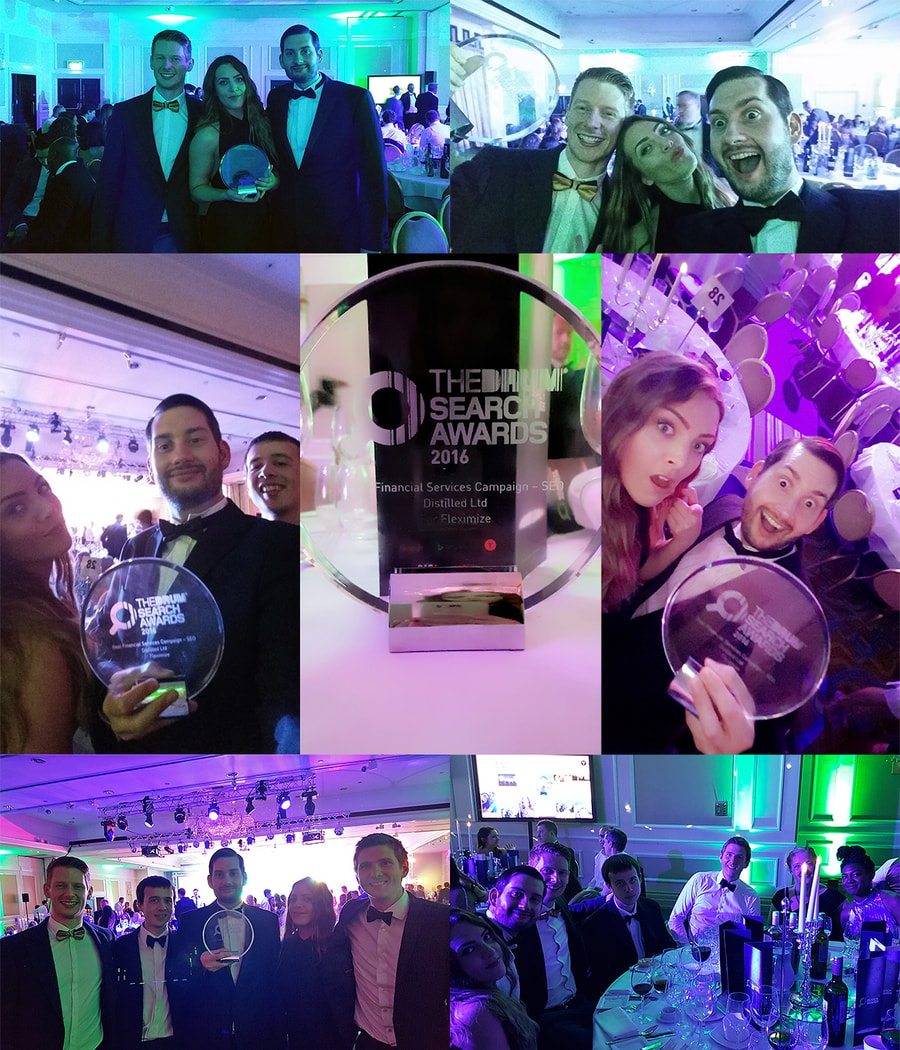 The problem with such a master plan is that it takes time to get there. Just like building up a core customer base, you need to build up awareness, excitement and a buzz around it, just like any other product.
As the summer of 2015 drew to a close we started working with London based creative digital agency Distilled with the aim of getting The Knowledge Hub out to a global audience. Over a countless number of brainstorming sessions, video meetings, phone calls and cups of coffee gone cold, we planned to release six interactive content pieces to show budding entrepreneurs how successful businesses got to where they are. To show them the path that famous innovators and business minds have taken. And most importantly, to show them that there is more than one route to business success. We set out with the aim to inspire and inform and last night, at The Drum's Search Awards in London, a select panel of industry experts and judges voted our work with Distilled to be the Best Financial Services Campaign - SEO for 2016.
Of course, we never expected such an accolade. For us, it was enough that well over a million people had been inspired in some way by our content. But more on that later. We're honoured to have been recognised at such an important awards ceremony, and it proves to us the value that this type of content has, to everyone from experienced business owners to aspiring entrepreneurs with the bare bones of an idea. We'd like to give special mention and praise to all the other nominees, in particular the ones who were also up for this award – TSB, Natwest and RBS, AXA, Co-operative Insurance, Money Advice Service, The Share Centre, Comfort Insurance and London & Country Mortgages.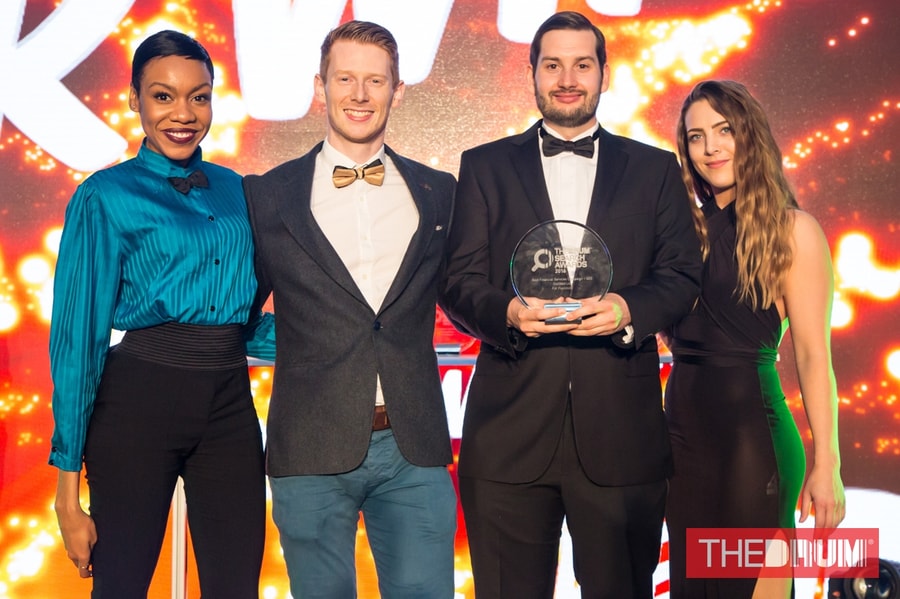 Now, down to the numbers. When we began this campaign we weren't entirely sure where it was going to lead. We had ideas in our heads of the numbers of people we wanted to reach out to, but having never launched a campaign like this, it was difficult to determine how well it would do. We launched the first content piece, Careers of the Founders, on Monday 16th November and by midnight the next day, we'd had just over 200,000 visitors, the highest amount in that time frame since we started. In total the content pieces had around 1.4 million visitors. The daily highest amount of visitors was on February 4th when our launch of Millionaires to Billionaires attracted over 165,000 people. Across social media the content pieces took off. A combined total of 14.5k Facebook shares, 4,000 shares on LinkedIn and, overall, just under 53,000 shares across all major social platforms.
We're blown away by the feedback about our content pieces from real business owners and aspiring entrepreneurs from all over the world. Our marketing team have spent many a late night tweeting, posting, sharing and replying to messages about the content. We've done funny little dances when our content pieces have been shared by the likes of Huffington Post, Business Insider, Entrepreneur.com, Inc.com, The Next Web and VentureBeat amongst many others. But the truth is we couldn't have done it without the astounding creativity, knowledge and dedication of the team at Distilled.
If you've read, shared or liked any of our content pieces, we'd like to say a huge thank you, as you've contributed to us winning this award. If you haven't, what are you waiting for?
Careers of the Founders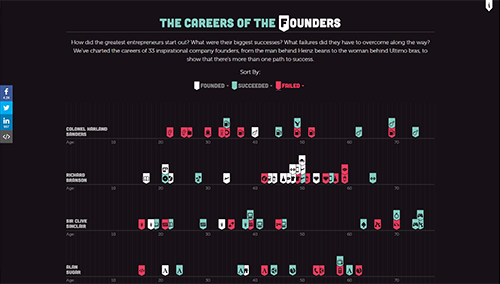 Morning Rituals of Successful People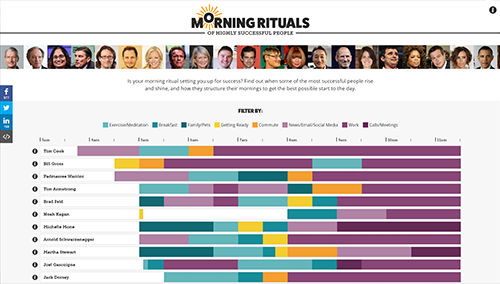 From Millions to Billions
Ventures of The PayPal Mafia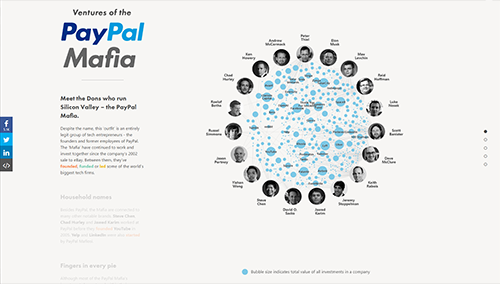 The Speed of a Unicorn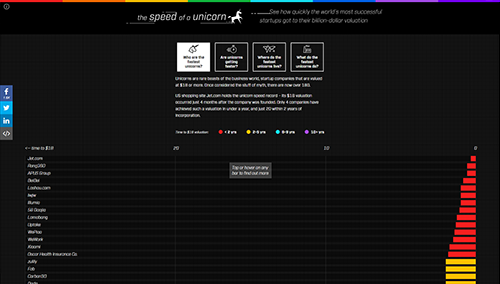 The Real Rates of Business Survival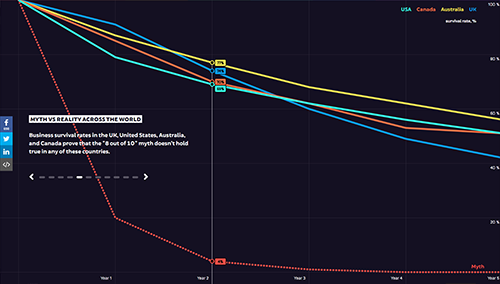 ---
For more news about awards we've won, events we've been at, and places we've been featured, check out our Press and Media Section.