Fleximize and the NACFB – the commercial finance broker trade body – along with other business funders are getting together to celebrate small businesses and promote SME lending. Marcus Grimshaw, chairman of the NACFB, which is leading the campaign, sums up the week's effort with the following quote:
"Love Lending Week celebrates the fantastic work that independent brokers and lenders are doing across the country to help small businesses access finance. This is a great opportunity for industry to shout about the great work they're doing and join the campaign."
Given all the news we've been hearing about high street banks sounding the retreat and reducing lending to SMEs – in many cases, despite government help – we agree with the NACFB and others that it's about time more of a fuss is made about the role that independent brokers and funders are doing to help small businesses continue to grow.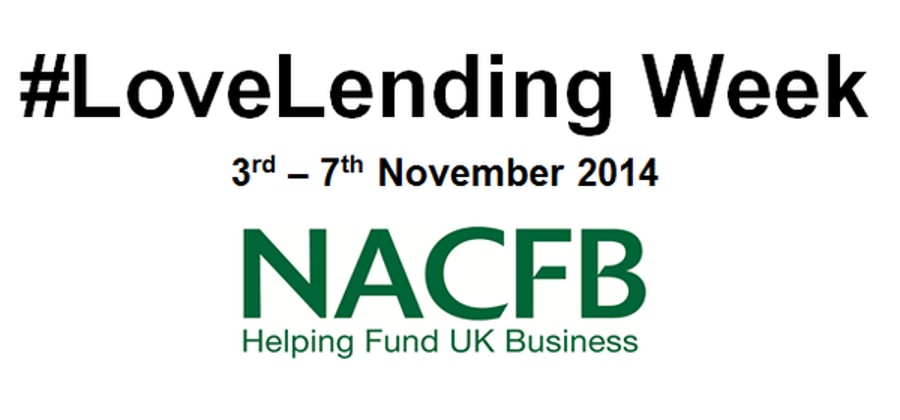 So in our own celebration of Love Lending Week, here are a few facts and figures about the changes in lending in the UK:
In the first half of 2014 net lending from high street banks fell by over £1 billion pounds according to the government Funding for Lending Scheme figures
Meanwhile, in 2014, online-based 'alternative finance' providers passed £1 billion in loans to the SME community (since the sector's performance has been recorded)
Lending from 'alternative' finance providers more than doubled, year-on-year from 2013 to 2014
Our own research shows that 65% of all SMEs approve of the government initiative that will oblige banks to refer details of rejected applicants to the SME sector
These stats lead us to two conclusions:
Increasingly 'alternative finance' is no longer being seen as an alternative source – not by government and not by SMEs – perhaps we should begin thinking of a new name. New Finance, anyone?
The companies that make up New Finance really do love lending to small businesses.
It's a brave new world for SME finance, and Fleximize is proud to be a part of it!