You may remember back in 1999 (I know, sorry!) there was a little film released called Bicentennial Man. It never gained the status it could've and never really stood out on the CVs of its main actors.
There are, however, particular moments of the film that have lived on - at least in my mind. One in particular moment is a quote by Embeth Davidtz - "What's right for most people in most situations isn't right for everyone in every situation". I've always looked back on that quote and I believe it applies perfectly when you look at the ways that different companies use modern technology.
Each company has its own nuances that mean its consumption and use of technology is completely unique to them. It's one of the main reasons (I believe) that Microsoft dominates the desks of millions of offices worldwide. In fact, according to Net Applications, around 91% of offices across the world use some iteration of Microsoft Windows operating system, with its wide variety of capabilities and functionality.
However, in recent years, with the incredible surge in technological advances in both design and functionality, a little company from Cupertino, California has caught up somewhat. Well, I say little, but you know who I mean.
Apple's meteoric rise over the last decade has seen their products firmly establish themselves in the pockets, hands and now even wrists of business people the world over. We follow their latest projects with bated breath, queue for hours for the latest products and spend hours using them each and every day. Apple products often seem to fit perfectly with the lifestyle of a business owner - a hectic and busy, with a constant demand for information and organisation at their fingertips. If you don't believe me, next time you're at an event networking with other business owners, keep an eye on the amount of iPhones pinging and vibrating every five seconds.
In its quest for innovation and technological dominance, each year Apple hold keynotes or conferences to announce to the gathered masses its latest big idea that will "change everything". Two days ago, Apple held such an event (I'm sure you noticed) which was helpfully abbreviated to WWDC15.
Rumours circulated for months beforehand about what exactly would be announced, when it'd be released and what hideously cringeworthy attempt at humour Craig Federighi would try this time round. And they didn't disappoint (especially not Craig).
Mac OS X 'El Capitan'
The interestingly named follow-up to OS X Yosemite won't be a revelation to those of you currently using the latest version of their desktop operating system. Design-wise, it's very similar with minor, but well-needed tweaks. New Mouse/Trackpad gestures will speed up your workflow, a new way to pin websites on Safari is a nice little addition (for those who actually use it), plus a handy little addition to the address bar - a mute button that will enable you to silence any audio coming from your tabs (useful when YouTube accidentally pops up during your next important meeting).
There are, however, two new features that will really be useful. Along with the plan to make Siri more proactive (more on that later), Spotlight is becoming more contextual. For example, if you want to find that employee questionnaire you put together with Helen in HR back in January, you can literally type that into Spotlight and it'll (he says with crossed fingers) bring it up for you - there's no need for you to remember what you called it.

The next is a new multitasking feature that will enable you to work on two projects side-by-side, simultaneously and in a much more seamless way (I know, Windows users, I know). This is something that has been lacking for a while and will really enable your mac using employees to work even harder (you're welcome, bosses).

Lastly, 'El Capitan' will be getting a new graphics SDK which is aimed at cutting down the amount of time it takes to launch an app, and makes it twice as fast to switch between apps.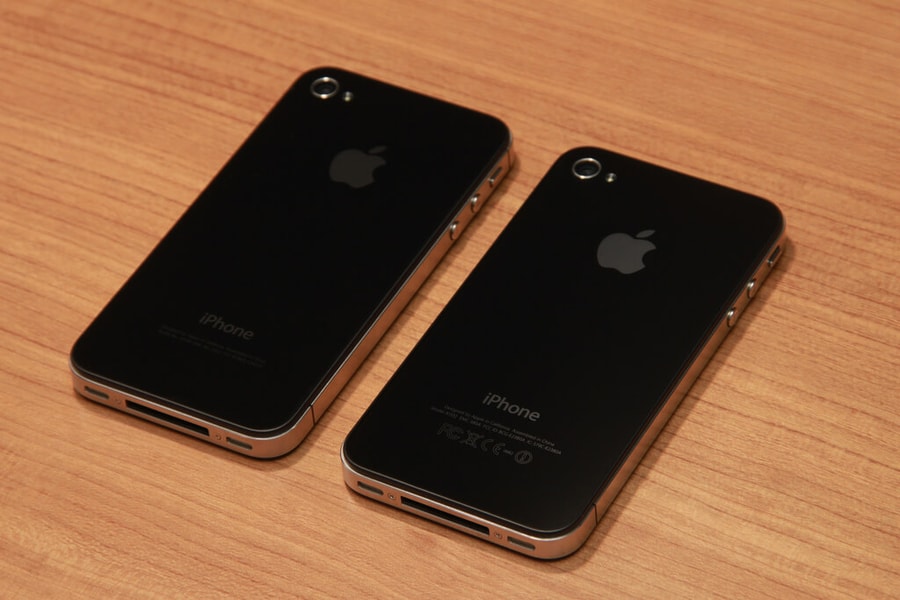 For me, this was the really interesting part of WWDC15, once I managed to ignore Craig Federighi's attempts to make us laugh. The whole emphasis of the new version of Apple's Mobile OS is Intelligence. For years Android has arguably led the way in terms of app intelligence and how it can work contextually to have the information already there, when and where you need it.
As an Android - iOS convert myself, the main thing I miss about Android is Google Now. With the announcement of 'proactive assistant', Apple is finally catching up with Android in terms of its devices learning about you, and presenting data and information tailored exactly to you, when you want it.
For example, with the update to Siri, you can use language that you've never been able to before (if you ask Siri to "remind me about this" it will know that the app you're currently using is Safari and will set a reminder with a link to the current page you're on). For business owners I can see this being incredibly useful. With a hectic schedule, and often the constant need to be in two places at once, that link to an event you want to go to can now be remembered, and scheduled for you to book tickets.

There is one thing that sticks in my mind though, one that I'm sure will divide a great many of you. If you get a missed call from someone that's not in your address book, the new Siri will be able to scan through your emails and try and match it with a name. Handy, but what will this interaction mean for data privacy, especially for people running businesses? This remains to be seen.

Essentially, this doesn't really mean that much specifically for business owners, however the newly designed music app and brand new News App (Simply called 'News' - original, right?) may make your Monday morning slog across the District Line or the minute-and-a-half spent waiting for the printer to figure itself out a bit more tolerable.
At the end of the day, Apple has got some really interesting ideas and features planned for both the new versions of OS X and iOS. There are certain features (I'm looking at you, multi-tasking) that will be a great help to users, in particular those with the manic schedules that almost all business owners have. Is it enough for you to switch the entire office to Mac? Almost certainly not. Will it make your work day, just that little bit easier? Almost definitely.

Header Image courtesy of Alex Leung under Creative Commons Licence.