In this month's edition of Business Bookmarks, we take a look at how the UK Finance sector is suffering as a result of its narrowing talent pool, the production app which keeps million-dollar TV and film scripts from leaking to the public, and the Stockholm-based artist whose hypnotic 3D animations are taking Instagram by storm.
To Read
The 50 best unicorn companies to work for in 2019
This article by Inc. lists the top 50 unicorn companies to work for this year. The list is based on data gathered by Linkedin users, and companies are scored on four key factors including interest in the company, engagement with employees, job demands and employee retention. The final shortlist includes the likes of Amazon, Uber, Netflix and Twitter.
Along with listing the full 50 companies, the article also provides useful insight into the top 10 companies on the list. From software giant Salesforce's stance on diversity to Oracle's on-site dry cleaning and car detailing services, this article provides a quick glance at the benefits, employment practices and culture of these billion-dollar businesses. (Via Inc.)
The UK Finance sector's narrowing talent pool
Earlier this month The Guardian covered the findings of a KPMG study which revealed that 41% of those currently working in British banking have parents who also worked in the sector. For context, the national average of those following in their parents' footsteps career-wise is only 12%. Tim Howarth, the head of financial services consulting at KPMG stated that the lack of diversity in banking has created a "narrowing talent pool and not enough social mobility."
The survey's findings suggest that pay was the biggest motivation, with 31% of those working in the sector claiming it was the main reason for them pursuing this particular career path. With more and more business owners acknowledging the benefits of a diverse workforce, this study suggests that the lack of social mobility in finance could cause the UK economy yet more problems further down the line.
To Consider
Why women stopped coding
In this article, Mary Ann Sieghart explores how the now male-dominated sector of computing was once totally dominated by women. Between 1940 and 1960, over 90% of computer programmers were women. Moreover, women made up around 40% of all computer science majors in US universities as recently as 1984, but the numbers began to fall heavily after this point.
As this article explores, a big part of this decline was caused by the conditioning girls were exposed to when growing up in the 1970s and 1980s – home computers were on the rise at this time, and were marketed towards males, creating a shift in how computing was perceived. Mary goes on to explore how some US universities, such as Carnegie Mellon, are actively making changes to attract and retain more female students. You can read the full article below, or listen to the BBC programme Mary recorded off the back of her research here. (Via Wired)
How European cities are attracting UK talent
Matthew Pitt of international talent research firm Wilbury Stratton shares his knowledge on why UK businesses are relocating to Europe in this article for the Knowledge Hub. Matthew explains how increasing uncertainty regarding the terms of Brexit has led to a record number of UK-based companies relocating teams and whole offices abroad, including the likes of Dyson and Sony.
In this article, Matthew outlines three European cities and the industries that are relocating there. He explores the financial landscape of Dublin, Lisbon's tech sector, and manufacturing in Sofia, whilst also taking a look at the quality of life and pay brackets expected by employees in each location. (Via The Knowledge Hub)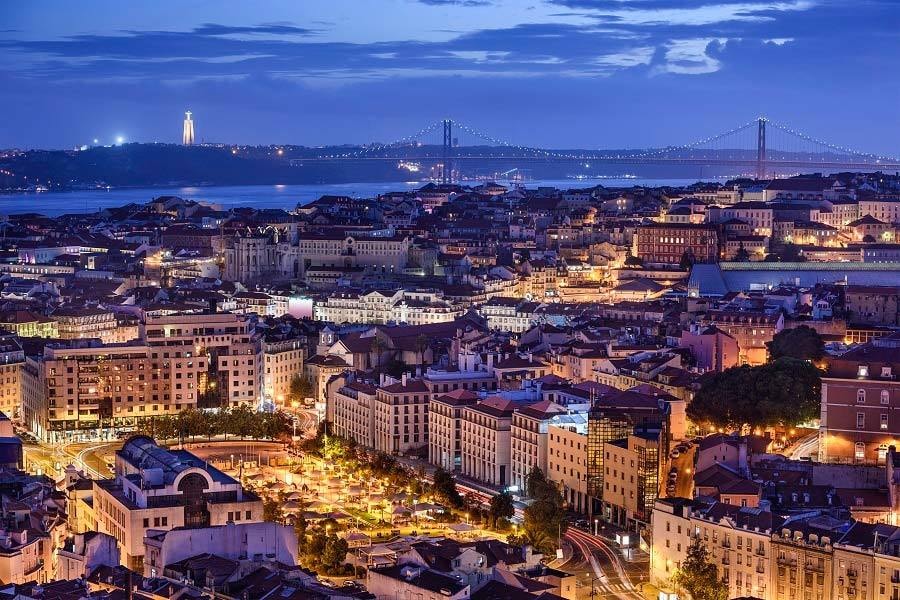 To Inspire
Zooey Deschanel's new startup
New Girl star and Hello Giggles co-founder Zooey Deschanel has founded a new startup, Lettuce Grow, with partner Jacob Pechenik. The company's main aim is to empower customers to grow 20% of their food in their own home by producing and selling unique Farmstands that are self-watering, self-fertilizing and negate the need of a large garden to grow fruit and vegetables.
The Farmstands use approximately 95% less water than it takes to grow vegetables in the traditional manner and best of all allow you to harvest fruit and vegetables if you have limited space. They're also made in the USA from ocean-bound plastic recovered from coastal communities that don't have the recycling facilities to properly dispose of such waste. (Via Inc)
The app holding TV script secrets
This month was a big one for TV and film releases, with both the final season of Game of Thrones being released, along with the conclusion of Marvel's Avengers franchise. Historically, leaked scripts of other highly-anticipated films and movies have been valued at hundreds of thousands, even millions, of dollars. But instead of locking paper scripts into briefcases and handcuffing them to producers to deter nosy snatchers, app Scenechronize provides film-makers with the perfect solution.
The app allows producers to send scripts securely to individuals along with setting a time limit on their access. Once they've read the script, it disappears and can't be accessed again. The app has already been used by several major studio and network productions, including the makers of Game of Thrones, who have been using the app since before season one of the highly popular series. (Via Fast Company)
To Watch
The most satisfying looping animations
Stockholm-based 3D artist and director Andreas Wannerstedt started posting his short looping 3D animations on his Instagram page around three years ago. The animations are inspired by real-life objects, mechanics and physics to create infinite loops and hypnotic animations. The meditative nature of these animations has attracted over half a million followers on Instagram with hundreds of thousands of views.
These real-life objects with an abstract twist usually include steel balls, pendulums and twisting, swinging and slicing motions that viewers find deeply satisfying. In this interview with Business Insider, Andreas explains how he wanted to create calming animations to bring certainty in an age of digital chaos. As such, these animations can provide a great escape for those who need to take a moment out of hectic SME life to re-centre. (Via Business Insider)
The best Youtube business channels of 2019
YouTube has quickly become an essential part of many business-owners' toolkits, providing an easy way to access high-quality guidance and insight from business experts all over the world. Along with advice tailored to specific industries, there are also a wide range of interviews and case studies of business leaders and successful entrepreneurs sharing their stories and lessons learned.
To complement our recent shortlists of the best business podcasts and apps of 2019, we curated a list of the top Youtube business channels to subscribe to in 2019, which includes SEO advice, motivation and thought leadership. Along with staples such as Moz and Ted Talks, we've also included a few channels focused on advice specifically for UK startups and SMEs. (Via The Knowledge Hub)
Enjoyed this month's collection? Stay up to date with the latest business advice and articles by following us on Facebook, Twitter and LinkedIn.