This month's edition of Business Bookmarks focuses on preparing your business for 2019. From employment law changes to how to spend your downtime in 2019, here's your guide to navigating the next 12 months.
To Read
Tips for business owners in 2019
If you're unsure about what to focus on in 2019, or how to set out next year's business goals, this one's for you. The Forbes Coaches Council share 16 tips on how to get your business off to a great start in the new year.
The result is a January to-do list for every business owner to ensure they've set themselves up for a fruitful 2019. Critically debriefing the prior year, taking steps to improve company culture and defining 'big wins' all feature on the list, which works as an excellent foundation for setting up shop in the new year. (Via Forbes)
Retail is evolving, but it's not what you think
There's been lots of talk recently about how retailers are struggling to keep customers engaged, but how might technology spin this on its head? Wired looks at the future of retail, including the 'clicks to bricks' phenomenon of online retailers bringing their products to the high street.
From the likes of Amazon, Nike, Ikea and Walmart, there's a lot for small business owners to learn from how these 'empires of convenience' are planning to operate in 2019 and beyond. A cocktail of personalisation, virtual reality and artificial intelligence awaits. (Via Wired)
To Inspire
Brands that rocked 2018
If you're putting the finishing touches to your 2019 brand strategy, this one's for you. Inc looks at the most inspiring brand moves of 2018 across the globe, including Ikea opening its doors to stray dogs and Lush's campaign to promote transgender rights.
It seems the key is authenticity – with many on the list creating a name for themselves by reacting to a customer tweet or letter, including the likes of Toyota and Stephen Curry. What always helps though, is having a watertight brand voice and strategy ready for when authentic engagement opportunities arise. (Via Inc)
The $8.7 million spend on filling the pay gap
Over the past three years, Salesforce has paid approximately $8.7 million on closing the gender pay gap within its offices and the offices of the companies it acquires. Cindy Robbins, Chief People Officer, explains how she made the change, got fellow leaders within the company onboard, and how she ensures the gap continues to grow smaller with each annual audit.
This is an inspirational look at how businesses can tweak recruitment and promotional practices to get the best out of their staff and promote equality at the heart of their work culture. Every SME can take note of at least one aspect of Robbins' process to improve their HR policies in 2019. (Via Business Insider).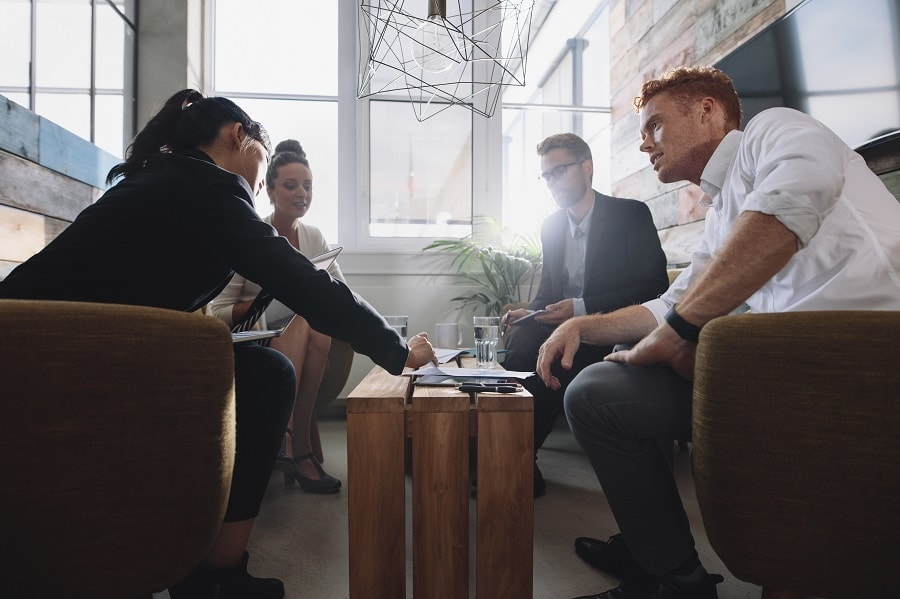 To Watch
How to make the polarizing palatable
If you want to focus on improving your relationship with your colleagues in 2019 and promoting a better team culture, this recent Ted talk may help. Being able to stand up for your ideas and disagree productively is very important to fostering business growth, especially in an SME environment where speaking up and challenging the established way of working is key to success.
Julia Dhar explores the art of disagreeing respectfully, including starting by finding common ground or 'shared reality'. This should be followed by tactfully separating ideas from identity and always remaining open to discussion. (Via Ted)
2019 films not to be missed
Everyone needs some downtime, so here's how to spend yours in 2019. Wired takes a look at 15 of the most anticipated films coming to the big screen in the next 12 months. It's a much-awaited year for classic cinema fans, with Quentin Tarantino and Tim Burton releasing Once Upon a Time in Hollywood and Dumbo respectively.
We'll also be seeing two of Stephen King's horror novels brought to the big screen, with Pet Sematary and the second installment of IT both gracing screens in the new year. No matter what your taste, it's clear that 2019 is set to be a heady mix for cinema lovers. (Via Wired)
To Action
The best of 2018's business books
Looking for something to read over the Christmas break? We've got just the ticket – Inc's list of the best business books of 2018. Ranging from human-first HR philosophies to the secrets of good timing, the list is sure to include something for every SME owner to enjoy and learn from during the Christmas break.
Also in the line up is an inside look at what it's like working within Apple's innovation culture, along with a humorous but apt guide to navigating the world of startups. This list may also serve as a great gift guide for the SME owner in your life. (Via Inc)
Prepare for employment law changes
2018 has been a busy year for employment law, but it looks like 2019 may follow in a similar vein. There are a number of employment law changes to look out for in the coming months, including an increase in national minimum wage rates and auto-enrolment pension contributions.
In addition, after a year of revelations in pay gap reporting, private organisations with 250 or more employees will be required to publish gender pay gap figures and executive pay gap figures. Here's all you need to know to prepare your business for the imminent changes. (Via The Knowledge Hub)
Enjoyed this month's collection? Stay up to date with the latest business advice and articles by following us on Facebook, Twitter and LinkedIn.