Ready for more plastic bank notes? Curious as to how Storm Callum was named? This month's edition of Business Bookmarks looks at the new plastic fifty-pound notes coming into circulation in a couple of years, the way in which British storms are named, and the do-it-yourself Wi-Fi solution that's helping refugees.
To Read
The fifty-pound note is to undergo a facelift
After years of speculation over whether the fifty-pound note will be scrapped altogether, the Bank of England has announced that paper-style fifties will be replaced by polymer versions in 2020. This announcement comes two years after the introduction of polymer five-pound notes, and just one year after polymer ten-pound notes entered circulation. The image which will appear on the new fifties is yet to be decided, and will be based on suggestions from the public. (Via The Guardian)
The inside scoop on how storms are named
Three storms have already hit the UK and Ireland within the 2018-2019 storm season, with Storm Callum being the most recent. But who names these beasts and how do they do it? Wired has investigated. The storms are named alphabetically from a curated list of public contributions, and they alternate between male and female. Interestingly, and despite the strict pattern, the letters Q, U, X, Y and Z are omitted due to the shortage of names beginning with these letters. According to the Met Office, we've still got the likes of Peggy, Idris and Ross to look forward to this season. We think there may be some EastEnders, Luther and Friends fans out there holding their breath as we speak. (Via Wired)

See 'weather' your name has made the list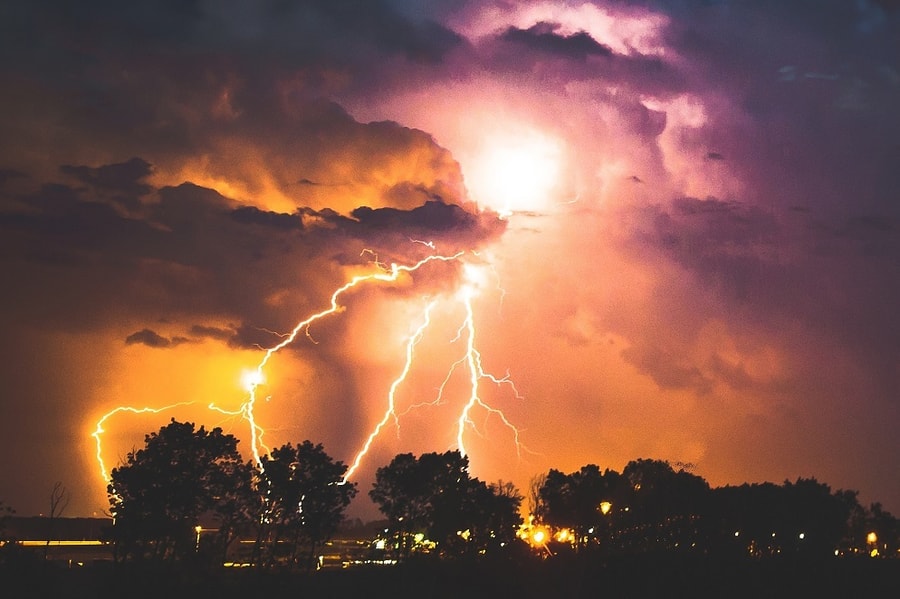 To Watch
Matt Murdock is back
The third season of Daredevil graced Netflix earlier in the month, and it's on the lips of many a Marvel-fan. The season is certainly the darkest yet, following the blind, superhuman lawyer Matt Murdock on his journey fighting crime in Hell's Kitchen. The medal for best performance is taken by Vincent D'Onofrio, who effortlessly portrays arguably one of the most manipulative and intelligent villains Marvel has brought to the screen. Expect twists and turns that will leave you with chills. (Via Netflix)
The Cry concludes
Millions followed the BBC's new drama spanning four Sunday evenings this October. The Cry is a chilling series following a couple whose one-month-old baby disappears from under their noses while they are approximately ten thousand miles from home. Jenna Coleman steals the show, playing the struggling mother attempting to balance raising a new-born against the backdrop of post-natal depression and a partner who has a penchant for lies and infidelity. The four-part drama is told through dream-like snippets, flitting between perspectives and timelines, all tied together seamlessly by stunning cinematography and brimming with red herrings. (Via BBC iPlayer)
To Action
A new Serial for breakfast
There's been an undeniable resurgence of interest in true crime over the past few years, from the popularity of the Making a Murderer Netflix series to an increase in true crime books being published. It is against this backdrop that Serial, an investigative journalism podcast, has become one of the most successful podcasts in history. It's hosted by Sarah Koenig, who narrates several storylines over multiple episodes. The latest season takes a close look at the criminal justice system in Cleveland, Ohio, following a single courthouse and its stories for an entire year. The highly-anticipated season has kicked off to a gripping start. (Via Serial Podcast)
Why you need to learn how to speak with authority
From more and more brides realising it's time they made speeches at their own weddings, to the rise of Ted talks and podcasts, the art of speaking with authority is a more prominent necessity than ever. But there are a plethora of reasons why millions shy away from centre stage when it comes to public speaking, such as a fear of criticism, speech impediments and even embarrassment at the sound of one's own voice. The Guardian talks us through exactly why we need to start speaking up, and how to go about it. (Via The Guardian)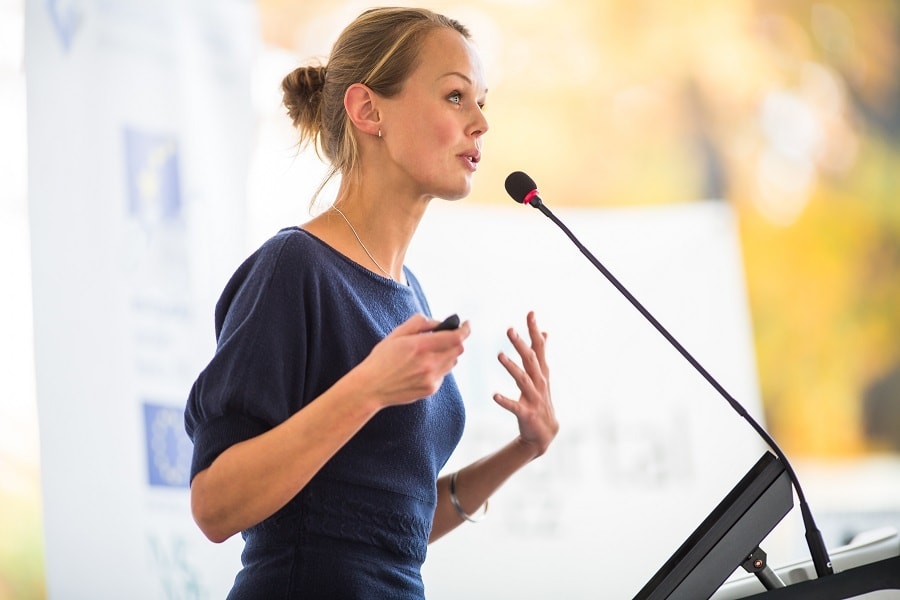 To Inspire
How do-it-yourself Wi-Fi is helping refugees
Gaffer tape and old flower pot lids were used in 2015 to create the first 'homemade' Wi-Fi kits by the
Worldwide Tribe
for the Calais refugee camp. Now, they've launched a project called
Jāṅgala
to provide low-cost and high-performance Wi-Fi to those caught in humanitarian crises, giving them the ability to connect with their friends and family. Their most petite solution is a Wi-Fi router that's no bigger than a hardback book and powered by batteries, and they're currently developing a
couple of systems
which will allow boats to connect to parent ships and shore stations.
(Via Wired)
It's unicorns galore in 2018
Between January and July this year a staggering sixty-five start-ups across the globe reached 'unicorn' status - being valued at one billion dollars or more, with a further twenty-five appearing since. August was a particularly successful month, with fifteen unicorns joining the elite club. It's predicted that this year will be record-breaking for 'unicorn sightings.' But with the US and China still dominating the list, we're keeping our fingers crossed for the British companies currently on the brink of unicorn status. (Via Business Insider UK)
Enjoyed this month's collection? Stay up to date with the latest business advice and articles by following us on Facebook, Twitter and LinkedIn.