UK exports are changing. At the moment EU exports account for around half of all British exports. But, as the UK looks set to exit both the single market and the customs union when Brexit hits in March 2019, those British businesses exporting to the EU may soon be faced with potentially prohibitive administrative and financial barriers.
As a result, it's becoming increasingly important for UK businesses to look outside the EU at new and growing export markets. Asia is a particularly important market to begin exploring. The UK government has made it a priority to strengthen trade ties with Asia and to put greater incentives in place for UK businesses to begin exporting there. 2018 has seen a succession of visits made by UK trade officials to countries including China, Thailand and Hong Kong.
The latest figures, released by the Department for International Trade in June 2018, show a significant uplift in exports to Asia. UK exports to India grew by 31.8% in the year to March 2018, whilst exports to China grew by 15.3%. This was part of a positive overall picture: UK exports are now at a record high. In the view of International Trade Secretary Dr Liam Fox, this shows that "far from the negative forecasts after the EU referendum, there is every reason to be optimistic [about UK trade]".
Exporting to Asia
Asia is a particularly appealing market for UK companies due to its current rapid economic and population growth. India, for instance, has a GDP growth rate of more than 7.5%. Increasing salaries mean the region has the fastest growing middle class in the world. It also boasts the highest number of millionaires and billionaires of any continent. As a result, the population of Asia has an increasingly disposable income and consumption is increasing. The demand for products and brands is at an all-time high and this is set to continue for the foreseeable future. Healthcare spending alone is expected to exceed $3.5 trillion by 2020. Indeed, collectively, Asia represents 60% of the total buying power of the world. Exporting to Asia also gives UK businesses access to a population of 4.6 billion people – 75% of the world's population.
The good news for UK businesses is that there is a particularly strong demand for high-quality British-made goods. One obvious reason for this is that half of Asian countries are either still part of the Commonwealth or a former colony. Research from Barclays Corporate Banking found that 64% of consumers in India, 57% in China and 48% in the UAE were prepared to pay more for goods made in the UK, because they perceive the quality to be higher.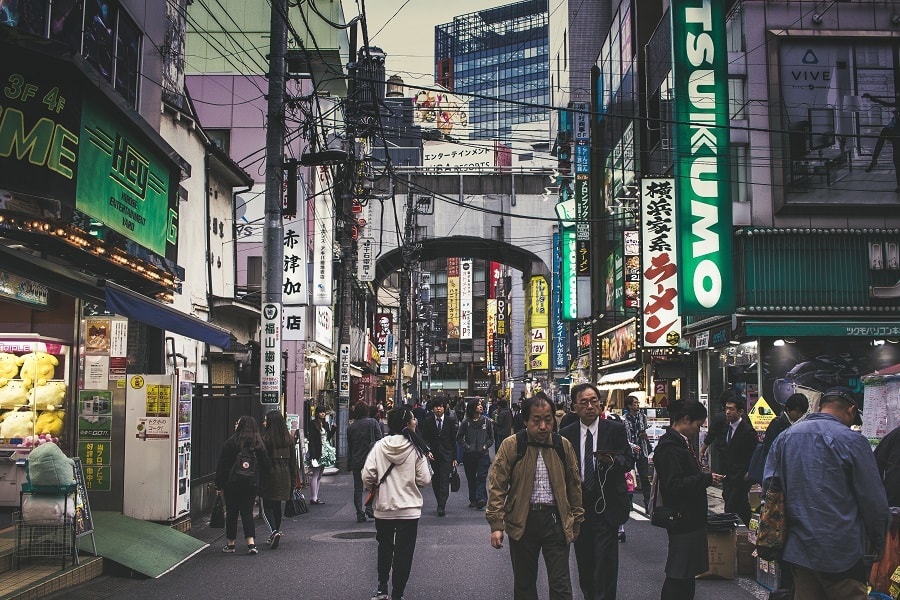 The lower cost of labour in Asia also allows western businesses to operate in these markets at a reduced cost – minimizing the risk normally associated with entering a new export market. Adoption of IFRS and Corporate governance codes by many countries across Asia is also making it easier to trade with Asia.
This, when considered alongside Brexit and the impact it may have on growth within the UK market, makes this an optimal moment for British businesses who've never exported before, to begin exporting goods to Asia. Exporting may well also get easier post-Brexit. It's possible that once the UK is no longer governed by the European Parliament, British companies will have fewer regulations to contend with. A weaker Pound should also help British exports.
Opportunities for British businesses
There are a huge number of opportunities for British businesses in Asia – from healthcare products to food and technology. Here's an overview of the opportunities in each sector and region:
Manufacturing
Heavy industrial products would be valued across emerging markets like India, China, Thailand and Cambodia, where huge infrastructure construction is needed and where the country's own heavy industry manufacturing is relatively weak.
Energy
Energy products, ranging from traditional fossil fuels to all types of renewable energy equipment, would be very competitive in ASEAN countries (including Singapore, Malaysia, Thailand, Vietnam and Indonesia) as well as in China. This is especially true in green energy fields. Countries like China and India have now realized the increasing need for them to forge a cleaner and leaner path to development. This presents a huge opportunity for British companies to jump into the market.
Luxury Goods
Luxury goods are, as ever, popular in GCC countries and Japan. Top brands satisfy their customers' expectations for special treatment and enable their customers to show off their impeccable taste. It is worth noting that, in India and China, if one works through the right channels to reach high value individuals, UK luxury brands can achieve a much higher margin and sell their goods in greater quantities than in traditional developed markets.
Fashion
Fashion brands looking to enter the Asian market rely much more heavily on PR activities and on ensuring that their channels to local stores enable products to arrive within their seasonal life cycle. However, it's hard to pick a market in Asia that doesn't present opportunities for fashion brands. As long as the brand image is right and their story is successfully told, fashion brands can go far in the whole of Asia - from Japan to India. The key to success is in understanding each local market is separate and treating it as such. The shopping habits of a Korean house wife are completely different to a those of a Chinese school girl.
Food and Drinks
For food and beverage products, the road to success in Asia is even more complex. But this isn't to say it's unachievable. The differences in regulations on packaging, market entry, alcohol laws etc. certainly give UK brand owners a few headaches. But the sheer size of the market makes jumping through all the necessary hoops worth the effort. The speed of urbanization in Asia is increasing at a remarkable rate. The demand for convenient, well-packed food products has spiked in recent years. The appetite for traditional UK beverages like whisky and gin has reached a whole new level in countries like China and India. Increased demand in such markets has also led to an interest in a much more diverse array of brands and flavours.
With proper segmentation and a systematic approach to PR activities, a British brand can go further in Asia than anybody would believe. Exporting to Asia has never been easier. The fast-improving infrastructure in many Asian countries, coupled with the cheap warehousing and logistical costs mean that it's becoming more and more feasible to trade there.
About the Author
Siddharth Shankar is a leading expert in trading with Asia and CEO of Tails Trading, an innovative new solution helping UK-based small and medium-sized businesses export their goods to China, India, and the rest of Asia. Rather than consulting, Tails Trading partners with UK SMEs directly, giving small businesses access to new and bigger markets.