As small businesses continue to take advantage of online advertising to improve their return-on-investment, landing pages are often an overlooked part of the process. Yet, with a multitude of uses and benefits, they can be vital in leveraging your marketing spend and meeting your business goals. In short, a landing page is a key feature to have in your marketing arsenal. Here, we look at how you can utilise a landing page to achieve your business goals, landing page best practices, and some of the tools you can use to help you get started.
Why you should use landing pages
What is a landing page and how does it different from a standard web page? Whilst your main web pages are there to introduce your company and educate web visitors on your offering, a successful landing page should be built to have a single intent, tailored towards a specific goal or audience. What's more, they can often be a potential customer's first impression of you, so it's crucial to get it right.
Turn prospects into paying customers with paid advertising
Driving traffic to your homepage through paid advertising can have its benefits if you're targeting prospective customers in the awareness or discovery stages of the customer journey. After all, they probably want to find out more about your company, what you offer and how you differ from your competitors. But if you're targeting prospects who have a greater intent, a dedicated landing page can be advantageous. This segment is ready to commit to a purchase, and thus more likely to convert.
It's important to consider the key factors that will encourage potential customers to complete your form. By clicking through your ad, your prospect will have certain expectations, and it's important to align the same message in your ad as your landing page. If your ad promotes a free eBook, include this offer on the landing page. Forms that are too long can be off-putting, deterring prospective customers from converting. To keep the number of form fields to a minimum, consider what data is really necessary to qualify your leads. Is there information that your sales team can ask for over the phone? Remember to explain why you're collecting certain data. Customers are also more likely to share their personal information if they know how you'll be using it.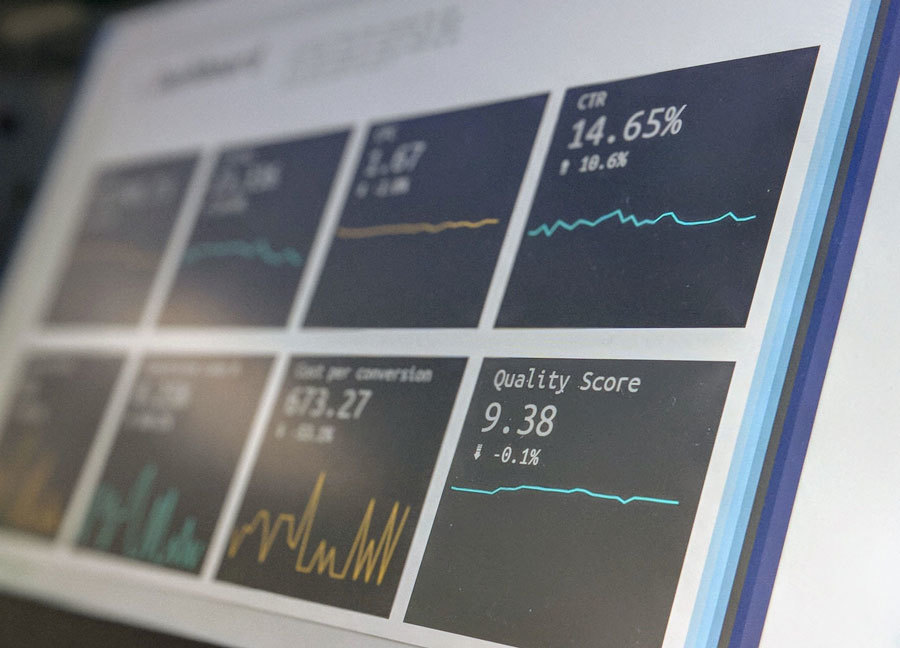 Grow your email lists
Growing an email list is no mean feat, but by choosing an appealing incentive - or lead magnet - you can entice people to join your list. Your lead magnet doesn't have to cost the earth either; it could be a free piece of content, early or exclusive access to a new product or a promotional offer such as a discount code on a customer's first order. Once you've decided on an appropriate lead magnet for your audience, create a landing page to promote it. Your landing page should focus on getting people to subscribe to your mailing list, avoiding any content that could detract them from that purpose. Tailor the landing page content to the lead magnet, that way visitors know exactly what they're signing up for. Regardless of how you intend to use your email list, make sure to provide continuous valuable content to your customers to maintain growth.
Create landing pages for different products or audiences
If your business offers multiple services or products, it's worth considering how using different landing pages for each can be beneficial to your overall objectives. By segmenting your customer base in this way, you can funnel prospects according to the content they're looking for, to and provide them with focused and targeted messaging. This is particularly true if you're using paid search to drive traffic to your landing page, since targeting is based on keyword themes. Serving them with relevant content will help to create more engagement with your brand's offering, and thus keep you in their minds when it comes to the buying stage. This also means you can measure the effectiveness of advertising efforts thanks to UTM tracking and analytics software such as Google Analytics. This information will help you to understand which segment offers the most value to your business, and subsequently, it gives an accurate picture of where to focus your next marketing campaigns.
Useful points to remember
Now that you've decided how you will use landing pages to drive growth to your business, there's a few things you should consider when creating them. It's important to remember that each landing page should have a single objective, and this should be the focal point when you design it. Avoid navigation bars or linking to external content that could detract prospects from this objective. Social proof and trust signals, such as customer testimonials and case studies can add legitimacy to your company, and they're an effective way to put prospective customers at ease.
Designing a webpage or landing page to be responsive to different devices is nothing new. But it's important to remember that not all mobile or tablet devices are built equal, and Browsershots allows you to see what your landing page looks like on other devices. Long page loading times will not only frustrate your customers, but they could also be detrimental to your conversion rate. GTmetrix helps you to understand how well your landing page loads, as well as providing actionable takeaways on improving site speed.
Once you've got a structure for your landing pages and some killer content to go on them, you can start driving traffic to your landing pages with specific campaigns through social media, or paid search marketing. With the right strategy, your landing pages could be key to helping your business to grow.