The Internet has given us many things, from video-conferencing technology that allows us to connect with loved ones and colleagues across the world, to videos of cats playing the piano. It's broken down societal structures and rebuilt them into a new, globally-connected community and, with this change, has come the growing awareness of those less fortunate than ourselves.
With charitable donations in the UK rising to £10.3bn in 2017, we are becoming more active in supporting those in need, both at home and abroad. But popping your spare change in a collection tin at the local supermarket only goes so far. When it comes to providing vital services to communities around the world, charities and non-profit organisations are also reliant on the support of businesses big and small.
The benefits to you and your business
For many years, we've seen large multinational corporations such as Aol, Microsoft, and Apple grow their corporate social responsibility and use it to build their reputation. We're now starting to see many smaller businesses such as Brighton-based Small Batch Coffee Roasters not only focus on this, but build or develop their entire business model around supporting a cause. And whilst it is admittedly easy to be sceptical, especially when operating on a tight budget, developing a corporate social responsibility can reap plenty of benefits for your business.
Build your relationship with your local community
Building a corporate social responsibility doesn't necessarily have to involve donating to charities working in foreign countries. Instead, many businesses choose to give back by supporting their community or local charities. This is a great way of growing your local brand awareness, reputation and possibly even driving sales, particularly for companies that rely on footfall and local business. There are many ways that you and your business can get involved, from volunteering for community projects to mentoring people in the area who are looking to start a business. And thanks to new platforms such as Neighbourly, it's now easier than ever for your business to contribute to the local community.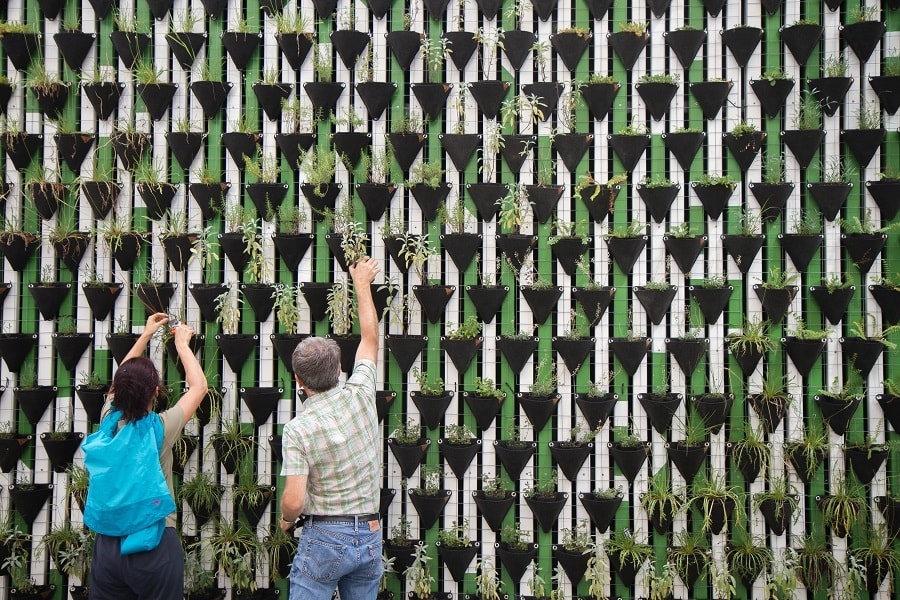 Pay less corporation tax
Limited companies that donate to charity are eligible for Corporation Tax relief on the total value of donations. If your business donates;
Money

Equipment
Land
Property
Shares
Employees (on secondment)
Sponsorship payments
then you can claim tax relief on the cost of these donations by deducting them as a business expense from your total business profits before paying tax. The process for claiming this tax relief will be different depending on what you donate. Thankfully, the UK government website has an in-depth guide on how to claim tax relief on charitable donations.
In both scenarios, you'll want to keep a record of all donations as proof.
How your business can give back
If your business is feeling the pinch of austerity, the increasing costs of running a business and the economic uncertainty around Brexit, it's understandable that you may be wary of cutting your profit margins even further by donating money or products. If this is the case, there are several ways you can work with your local community, donating time or existing business assets;
Volunteering your time for community projects

Provide mentoring to local aspiring business owners
Use your skills or expertise to provide free local workshops
Host local charity events at your business premises for free
Donate wasted or unsold goods to charity
Work with local schools to offer work experience and internships
Introduce an employee donation scheme, where staff can donate directly from their salary
There are many ways that you can incorporate charitable giving into your business model, and if you're looking at giving back to a wider audience than just your local community, you don't even need to have the financial might of a high-street retailer or the global influence of a Silicon Valley start-up. Any business can get involved, but the way you give back will largely depend on your business' situation
TOMS
A number of businesses have gone so far as to build charitable work or donations into their business model. For example, Blake Mycoskie, founder of online footwear retailer Toms, built his business around the model of 'one-for-one' – for every pair of shoes sold, it donates a pair to those in need. Toms has partnered with over 90 "giving partners" and organizations that distribute donations to where they are most needed. Currently, donations from Toms reach the hardest-hit communities in over 70 countries around the world, from Honduras to India.
From a business perspective, the 'one-for-one' model has proven its worth. In 2015, private equity firm , valuing the company at over £400m. And last year, analysis by Moody's showed to be just over $390m. This growth has been echoed by its corporate social responsibility strategy, expanding in line with the launch of new product ranges. Cleverly, they've also made new charitable pushes relevant to the product being launched. For example, every pair of glasses it now sells pays for an eye exam and treatment for patients in need, and every bag of coffee sold provides 140 litres of clean water in countries where access to safe water is in short supply.
FEED Projects
For online retailer FEED Projects, supplier of bags, jewellery and accessories, giving back isn't a strategy that runs alongside its product line – it's built into the products themselves. FEED supports charities working in some of the hardest-hit regions of the world, including Syria, Rwanda and Haiti. For every purchase, it donates food aid and emergency relief to those in desperate need. The FEED team involves their customers by displaying the donation that will be given underneath each product and, in some cases, actually printing the donation on the product, enabling customers to spread the word just by using the product
Their strategy is simple. To provide aid organizations working on the ground with the necessary tools and financial means to not only alleviate hunger, but to provide healthy and nutritious meals to families at home and children in school. Working alongside The United Nations World Food Programme, No Kid Hungry, and Feeding America, they've helped provide over 100 million healthy meals to those in need.
Where to start
Regardless of whether your business is a global online retailer or a local business, if your strategy for giving back involves donating to communities around the world, a good starting point is to set up a partnership with one or two charitable organisations. Not only will a charity know where best to distribute any donations, but as a business owner, you'll no doubt want to focus on other areas of your business, so having a hands-off strategy for giving back is a sensible route to take.
Most charities will have a section on their website for corporate partnerships, so have a think about what charities align well with your brand or products. There are several ways of doing this.
If, for example, your products are sourced in a specific country, you could look for charities working with disadvantaged communities in that country

If your business sells to a niche demographic, you could potentially look at charities working within that community
Think of traits or activities that are synonymous with your target audience – by supporting causes that are important to your customers, you'll develop their affinity with your brand
If your brand has a tagline or message that you use consistently, is there a clever way you could align that with a charity?
Ultimately, regardless of what products you sell or which customers you serve, there are always ways that your business can give back. And rather than a drain on resources or profit, giving back should be viewed as an opportunity to engage on a different level with your existing customers, grow your audience and build a positive reputation around your brand, whilst helping those in desperate need in your local community and around the world.