Some may say they're the holy grail of the 'treat yourself' mindset. From monthly spices to weekly socks delivered to your door, subscription box services sit somewhere in the middle ground between in-store purchases and online shopping. For consumers, they offer something completely new, varied and for a regular fixed cost. For subscription box startups, it can be a less costly route to building a solid brand and viral customer base.
Don't just take our word for it; online visits for subscription box services reached more than 75 million in 2017- a whopping 30% increase year-on-year. Box subscriptions are particularly popular among 18-24 year olds, who are most likely to treat themselves to regular doses of beauty products delivered straight to their door. This demographic also happens to be the perfect target market for subscription box companies, with 48% of millennials saying they were willing to pay more for innovative new products.
These services also offer a welcome solution to the inevitable panic buying of gifts for family and friends. With the likes of Notonthehighstreet and uOpen, you can subscribe your book-loving sister to a monthly literary fix or your surprisingly fashionable nan to a monthly scarf delivery. The variation is huge and it's, quite literally, the gift that keeps on giving (for a few months anyway!)
Vinyl Me, Please is one such subscription box service developed for music lovers and, in particular, vinyl record obsessives. Believing 'the power of the album as an art form' they send trendy vinyl-owners a carefully selected, and uniquely-pressed record every month, along with a custom cocktail recipe and exclusive art. It's quite the musical slap in the face for online music streaming platforms but demonstrates how niche services can thrive in the subscription commerce ecosystem.

Seeing this growing popularity of subscription services, and the huge variety available, uOpen started the UK's first subscription marketplace, giving opportunity to not just established beauty or meal box services, but also smaller companies capitalising on consumer demand in niche sectors. On a revenue share basis, merchants can join uOpen to advertise their box services directly to customers - reducing the barriers to entry for smaller, niche businesses.
We talked to managing director Carola York of uOpen, and Matt Fiedler, CEO of Vinyl Me, Please to find out why subscription boxes are so popular.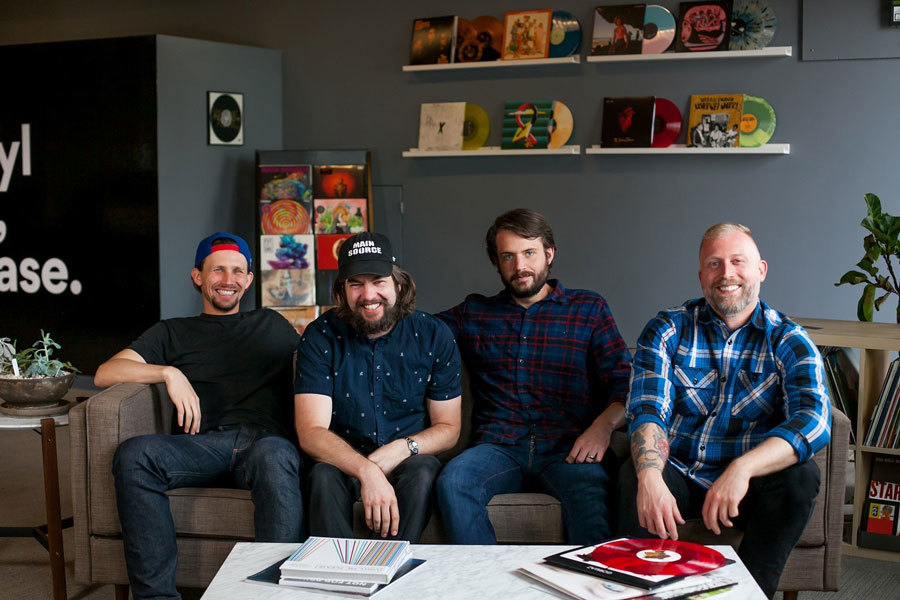 Subscription services have seen explosive growth in the last couple of years. What do you think is behind this?
CY: The success of market leaders such as Birchbox and Graze have provided greater consumer confidence in the subscription box model and shown how a startup with fairly low-startup costs can disrupt a market by scaling a business around a highly engaged subscriber base. This has seen a boom in new subscription box services launching and a growing consumer appetite to find more services to match personalised tastes and preferences.
One of the key drivers for this rapid growth are the benefits the subscription box model offers both to sides in the relationship. For consumers, the ability to discover new products, save time and automatically receive products hand-picked by experts creates an enhanced shopping experience. For entrepreneurs and existing businesses, the model provides a predictable recurring revenue, stronger customer relationships and huge opportunities to scale.
The success of a subscription box is keeping the customer happy every month, one bad delivery and subscribers are free to cancel at any time. This is really helping to drive innovation and evolve the industry, as companies continually strive to deliver a consistent customer experience.
MF: First of all, convenience. 79% of American consumers shop online, and I imagine that number will only continue to increase. Subscription services take this a step further by offering an automated way to buy things online. It's a one-time buy-in that results in new products being delivered to your door at a regular cadence.
For Vinyl Me, Please, we saw an opportunity to leverage a subscription model to create a unique experience around music discovery. More than just the utility of getting records every month, we set out to offer a service that lets our customers discover new music and build an amazing record collection, joining a community of music lovers around the world.
With subscription boxes popping up left, right and centre, how do you stand out from others in the marketplace?
CY: Find your niche and become the expert in it. Your time and energy is far better spent identifying a niche that you can dominate and scale instead of launching a rival box in a crowded market.
MF: There's a threat of "customer fatigue" in any subscription business. To combat this (and to set ourselves apart), we're always very focused on the experience.
Our experience starts with the product that people get each month… We pride ourselves on curating discover-worthy albums where every pressing is pressed exclusively for our members. We pair each record with things designed to enhance the listening experience and bring more context to the music. We offer 3 "Tracks" that people can subscribe to, giving people an experience that's catered to their taste, while still providing a discovery-based experience.
We use content to enhance that experience. We have a robust digital magazine that includes articles written by some of the best music writers on the internet. It all serves to bring more context to the music we're curating, but also giving people new rabbit holes to follow. There's so much music coming out today. It's simply overwhelming, no matter how much you love music. Our content acts as a filter to help people discover new music while answering the question of "why should I care?"
The last, and arguably the most important part of the experience is community. Subscription services that are purely utility based often fail to create a sense of belonging amongst their customers. That's a huge missed opportunity in my opinion. Everybody wants to be a part of something and if you can offer that kind of community, you will naturally breed loyalty. We build community by creating IRL (in real life) experiences that build relationship between our members. Our monthly event series (The SPINS), which takes place across the world, does exactly this. They're designed to bring people together in a casual environment, and celebrate music with their peers.
All of those things bring value to the membership and set us apart from our competition.
OK, so there's a subscription box for everything from Noodles to Knitting. How far can this industry really go? What do you think the future holds?
CY: Consumer demand to find products and experiences that match their highly targeted tastes and preferences will continue to expand into deeper levels of subcategories and verticals. Whatever you're into, there'll soon be a subscription box for that!
MF: I think the sky is really the limit in terms of subscription services. As long as the demand exists for a product, the space in the market for subscription services will be there. Beyond that, a subscription model can be applied to nearly any type of product so there's an opportunity for a lot of diversity in the marketplace.
That's not to say anybody who creates a subscription service will be successful. The ones that will be successful are the ones that are creating a valuable experience, offering compelling products, and continuing to build more value into their memberships with things like fostering community.
What advice would you give to other entrepreneurs and business owners looking to start their own subscription service business?
CY: Don't be afraid to start interacting with your target customer base now. What problems do they have, what products are they looking for? Would they want to subscribe to your concept? Proactively communicating with your target community online from the start allows you to validate your idea, whilst building up relationships with your first prospective subscribers.
MF: Regardless of the format, your product should always come first-and-foremost. If you have a great product, then you can concentrate on the complexities that come with packaging, production, and shipping logistics. Create a really trusted network of vendors or nail down your in-house processes for those elements to minimize risk and to make sure that you're able to deliver on your promises - and your orders.
---
Whatever you're into, subscription box companies appeal to the masses because of the endless variety. Plus, it's a total game changer for the gift buying industry. With companies like Vinyl Me, Please tapping into niche markets, and uOpen blowing it all wide open, this fast-growing industry looks set to dominate e-commerce experience.