The introduction of cloud technology has been one of the largest facilitators of efficiency over the last few decades, particularly for smaller businesses and freelancers. Not only does it speed up processes as a whole, but entrepreneurs and employees alike are benefiting from elements that help improve performance and productivity.
You may be surprised to hear that this includes efficiency from an HR perspective too, with cloud systems implemented to manage people, particularly in smaller businesses where this kind of activity may have been previously overlooked. This includes things such as payroll systems, talent acquisition, data management and productivity across the board. In this article, we take a look at some of the cloud technologies that have been introduced by smaller businesses and have played an important role in the development of their HR process.
HR processes for small businesses
At its most basic level, business efficiency from an HR perspective has been sped up by resource sharing via the cloud. We know that businesses globally have become more efficient since cloud-based document sharing became standard practice, but it's true for all levels of company structure and size. It means resources relevant to people management such as CVs, appraisals or employee details can now be shared easily, and smaller businesses can ensure that these are compliant with HR processes, without necessarily investing in huge HR budgets.
GDPR regulations
Additionally, the technological and security advancements in cloud technology such as end-to-end encryption ensures sensitive HR information is safe on cloud networks, making it easier for smaller businesses to comply with things such as GDPR legislation.
Systems such as Google Drive are now being adopted by many businesses, small and large, due to their levels of flexibility and safety. In particular, one of the main appeals of a cloud-based solution like this lies in the increased efficiency and collaboration that Google Docs provides. For small businesses in particular, it also represents a free, or much cheaper alternative to traditional systems such as word processing software. It's becoming common for payroll processes and systems to be tracked on applications such as these as well.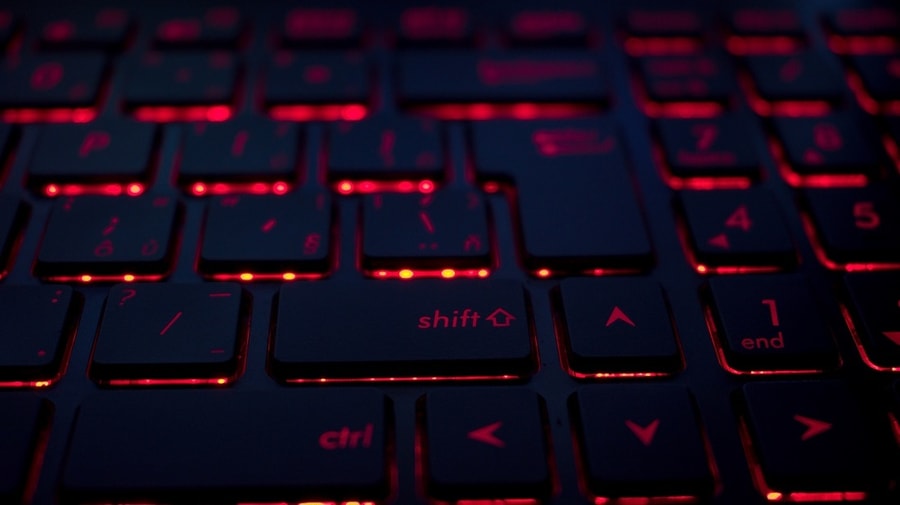 Integrated cloud-based platforms
Integrated cloud-based communication platforms have become increasingly popular, further helping businesses ease their HR processes. These systems allow all members of a team to use one platform rather than many disparate systems. This is beneficial for medium-sized businesses that have a team but have not yet invested in in-depth HR processes.
In terms of people management, there are also many benefits of having one system for phone calls, instant messaging, conferencing and video calls. They allow increased productivity and management of data across the team. For example, team members can instantly see the availability of everyone else, putting an end to wasted phone calls.
Accessibility through voice calls
The ability to make video meetings internationally is easier now than ever before. This instantly provides benefits for those who do not have large recruitment budgets. With online research tools and video calling today being just as good as sitting in the same room as someone, international talent acquisition is made accessible for businesses of all sizes through cloud advancements. In addition, this expands the recruitment capacity for global businesses.
Other HR processes
Modern cloud-based tools also support payroll and expenses, which is handy for teams that have expanded into these processes. Filing expenses can be as simple as downloading an app amongst the team and scanning receipts. Before, businesses may have invested in both expensive software and hardware to facilitate these processes, and we don't have to look far to see how cloud-based technology products reduce the need for this. For example, smaller companies getting started in HR that are looking to set-up Direct Debit collections are able to use integrated cloud systems such as GoCardless.
---
Cloud-based systems are generally considered commercially viable, but are often overlooked by businesses as a tool that can aid its HR and people management policy.
Despite this, we can see that cloud technology can be vital in facilitating more efficiency across small business HR processes
.
This is improving procedures for businesses regardless of whether they have an established HR department, or are just starting out
.
Cloud technology
will become increasingly integrated to the point where it is an
absolute
necessity for progressive small businesses to
implement
as part of their HR processes
.
About the author
Alex Tebbs is founder of VIA, a unified communications provider dedicated to revolutionizing the way companies work with their employees. He is a regular contributor to technology and business publications, discussing topics surrounding technology, small business trends, communication and cloud computing.