A study by Fleximize conducted in July 2017 revealed that social media was the main culprit for procrastination in the workplace. WhatsApp topped the list, with 72% of workers using the instant messenger to chat with friends whilst on the clock. Facebook, Instagram, Twitter and Snapchat were also named offenders in the study. Once shunned as a 'workplace taboo', social media is now an essential marketing tool for almost all businesses, and as a result, the line between distraction and productivity has become blurred.
Social media has totally changed everyday communications; not only has it impacted our day-to-day interactions, it has transformed the way businesses operate. When the internet was just taking off, digital marketing was restricted to webmasters setting up a domain full of thoughtless content, whereas today, social media is arguably the most dominant tool for both online and offline marketing activity.
The power of social media
Irrespective of the industry a company operates in, social media can help a business to succeed, not only externally with its customers, but also internally by boosting employee engagement and, in turn, the bottom line.
Networking
Social media allows businesses to interact with their customers on a personal level, without being overly promotional or directly advertising their products or services. If a business can deliver and share good quality content that is relevant to their niche, they should, in theory, generate more inbound traffic from potential customers who have a genuine interest in their brand. By focusing on building a community, rather than concentrating on monetary gains, a business is likely to generate more conversions in the long run.
Engagement
The real-time communication that social media offers is key to building a community and enriching the relationship that a customer has with a brand. Businesses can gain valuable insights into what their customers are interested in by gauging their responses on social media, giving marketers a prime opportunity to strengthen existing relationships and encourage brand loyalty. This two-way communication between brand and customer is a relatively new concept that was unachievable with traditional advertising techniques.
Validation
Social media gives your brand a voice and a personality that customers can connect with, thus validating your company as 'real'. The transparency that comes with social media lends itself perfectly to customer service, and this has become the preferred platform for both consumer and company. Providing timely customer service on platforms such as Twitter and Facebook can have a dramatic effect on how your brand is portrayed; it could either secure a lifelong customer or put them off completely.
Growth
With many social platforms offering an array of monitoring features, businesses can get insight into their competitors' online activity online and make strategic decisions to stay ahead of the game. They can also use their social channels to drive sales, either through targeted advertising or engaging customers with relevant and interesting content.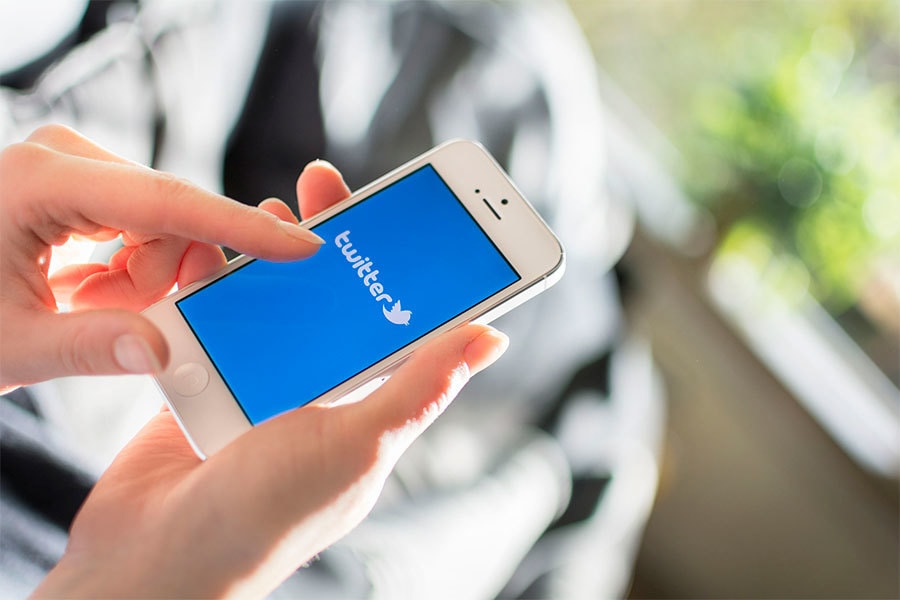 Social media in the workplace
As a relatively new aspect of workplace culture, there are still many questions about how social media should be implemented as a tool to help business processes and productivity, rather than hinder them. Social media has evolved to be more than just another platform to facilitate communications; it can also be used to share knowledge and reinforce or refresh company culture.
Intranet service providers, for example, have used real-world insights to generate platforms that truly embrace the 'online social culture'. Cloud-based intranet systems allow employees of all levels to share their learnings through informal blog posts and dedicated directories, transforming social features into collaborative tools that have the power to not only reduce training costs and encourage personal development but to improve a business's product or service offering.
Such systems have taken the best interaction mechanisms from social media tools that are instantly familiar to most people, and applied them to business applications focused on engaging people and enabling them to quickly collaborate and work. The primary advantage of this is that it allows employees to continue utilizing a social media-esque platform in the workplace whilst minimizing the procrastination that can be caused by the use of traditional social media.
The integration of social in the workplace has had a huge impact on how people learn and leaves room for personal development, so everyone has the opportunity to excel. Collaborative technologies can be an effective method to improve business understanding, support teamwork and build positive working relationships. Here are some examples of how an organization can implement social to add value:
Intranet platforms can be used to deliver news to all employees at the click of a button, ensuring that everyone in the company is up to date.
Departments can host ongoing idea generation sessions through social, so there is complete transparency for everyone working on a project and everyone can see the thought process behind the final idea.
Blogs and case studies can be used as a project management tool.
Employees can look back at previous campaigns to see what techniques have been successful or unsuccessful in the past.
Social platforms at work allow employees to explore and develop ideas collaboratively, which will positively influence engagement. It is proven that employees are happier at work when they feel informed and heard, and social media allows everyone to have a voice within the company. This in turn will have a positive effect on staff retention, saving businesses time and money on recruitment services and training.
So, what are you waiting for? Rather than worrying about your employees' social media habits, perhaps it's time to use them to your advantage.
About the author
Sukh Ryatt is managing director of Oak Intranet, one of the largest providers of business intranet software in the UK. He is also lead guitarist for The Flailing Pits, a rock and indie covers band.