If you're a manager or an HR executive, you'll be unsurprised to hear that the annual appraisal is going the way of the dinosaurs. They have been part of our performance management systems for a long time, but they are no longer relevant in such a dynamic, fast-paced business environment.
There are many problems with annual appraisals. They try to achieve too much in one meeting, they cause stress and frustration, they are time-consuming and, most importantly, they are simply inefficient. For these reasons, companies around the world and across every industry have been moving towards continuous performance management and frequent performance discussions. This system means employees are able to develop trusting relationships with their managers, who in turn get a better impression of how employees are performing.
There are many benefits to continuous performance management, but transitioning to a new performance management system isn't always plain sailing. In fact, in order to ensure this new system is a success, managers will need to be trained on how to deliver more feedback, and employees will need to be encouraged to take control over their own one-to-one meetings.
Businesses will also encounter problems, including how to fairly address the issue of performance-related pay and bonuses without the use of annual appraisals and performance ratings. With that in mind, here are some tips on transitioning successfully to continuous performance management.
Making pay decisions without annual appraisals
In order to make fair and reflective performance-related pay decisions, you may wish to implement the following changes in your business:
Have employee one-to-ones at least once a month
The more often you have performance-related discussions, the better, but you should be having meetings at least every month. During this time, you can catch up on SMART objective progression and any performance-related concerns. These meetings also give managers the opportunity to offer any relevant training that could improve employee performance. On top of this, improved and more regular communication will result in increased trust, which means employees will feel more comfortable opening up.
Switch from quantitative to qualitative data
If you are just transitioning over to continuous performance management, it is likely that you are coming from a system that was very traditional and, as such, very focused on quantitative data.
Many companies advocate employee ratings and base their performance management system around numbers because they believe they are fairer and less subject to bias. However, this has been shown to not be the caseshown to not be the case. Employee ratings can be incredibly subjective and, therefore, unreliable.
Switching to continuous performance management will require a shift in focus to qualitative data. Managers need to ask the right questions to get a real idea of how employees are performing and whether or not they are living up to their potential.
Separate pay-related discussions from regular performance discussions
Regular performance discussions are all about encouraging transparent communication. The goal is to make employees feel comfortable discussing strengths and areas for improvement. If you address pay and bonuses during these discussions, employees are unlikely to discuss their weaknesses and, as a result, you won't be able to help them improve. To prevent this, hold separate meetings to discuss pay-related performance.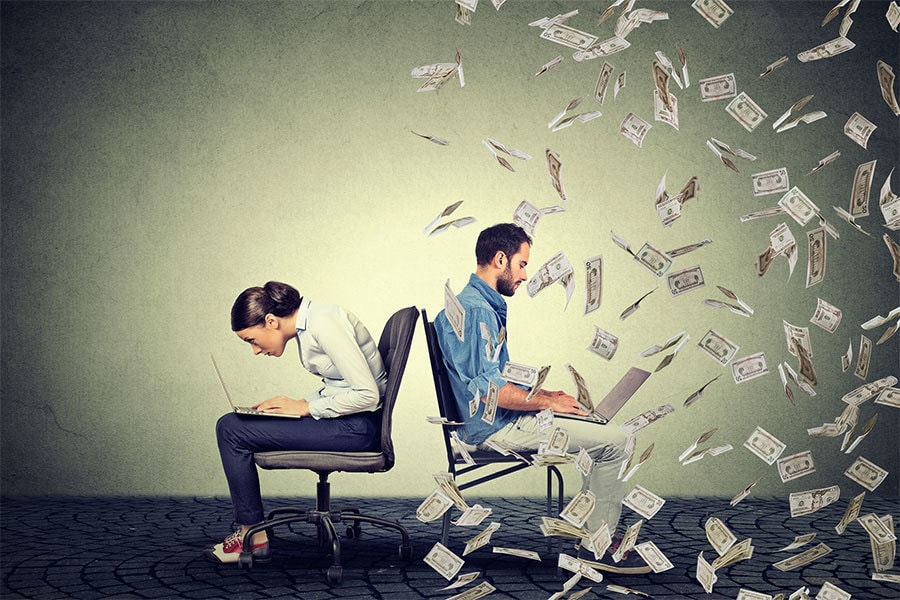 The partial differentiation approach
There are a number of different approaches utilized by managers when attempting to reward performance using continuous performance management. One such approach is the partial differentiation approach.
Generally, the purpose of most performance-related pay schemes is to recognize high performers with additional reward and to pay less to poor performers. Knowing this, you don't actually need to differentiate every single employee's pay and performance; you can simply identify your highest and lowest performers and give the majority of employees the standard pay or bonus percentage based on company performance.
This approach is recommended by McKinsey, which states: "many companies now think it's a fool's errand to identify and quantify shades of differential performance among the majority of employees, who do a good job but are not among the few stars."
The best thing about this approach is that it simplifies things – and, as Michael Armstrong states in his Handbook of Performance Management, performance management processes should always be "ridiculously easy to understand".
So, without numerical ratings, how do you go about identifying your top and bottom performers? Ideally, you should resist assembling some kind of pseudo-scientific formula based on weighted achievement of objectives and demonstration of values or behaviours. These systems end up being counterproductive for the following reasons:
They are time-consuming to complete, so they end up becoming a mindless box-ticking exercise that detracts from meaningful, performance-enhancing discussions.
Employees need to understand the formulas and weightings behind them so they can form an opinion about whether they have been treated fairly – something that is hard to achieve.
Once employees and their line managers understand the formulas, they will inevitably 'play the system' to get the best reward outcome.
There are many factors outside of an employee's control that impact their ability to achieve objectives. As a result, rewarding against the achievement of objectives can end up either demotivating employees, or with managers arguing that exceptions need to be made for specific employees.
The solution, once again, is to keep things simple. To ensure objectivity, you need to ask the right questions.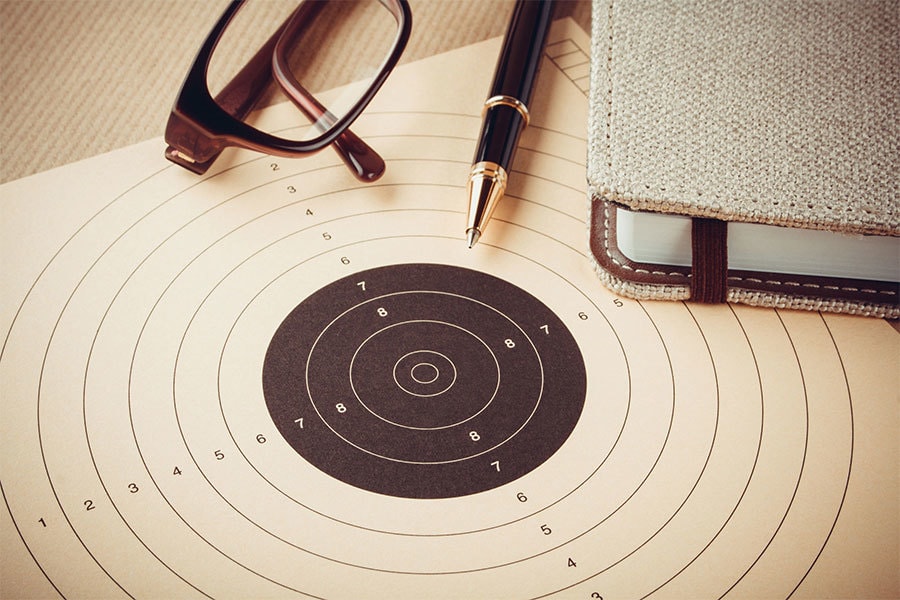 The targeted questions approach
In 2015, Deloitte found itself spending two million hours a year rating every employee's performance and potential, collating those ratings, discussing and calibrating them. It also realized that the end results were not particularly accurate, meaning all that time and effort was achieving very little.
So instead of rating employees as part of an annual appraisal, Deloitte's managers now answer four questions about each of their team members each quarter:
Given what I know of this person's performance, and if it were my money, would I award this person the highest possible compensation increase and bonus?
Given what I know of this person's performance, would I always want him or her on my team?
Is this person at risk for low performance?
Is this person ready for promotion today?
Because the questions above are especially suited to Deloitte's professional services culture, the questions below might be more helpful for a wider range of organizations:
Has this person made an exceptional impact above and beyond their job description and agreed objectives throughout the year?
Has this person consistently demonstrated our organization's values and behaviours throughout the year?
If you have answered 'yes' to both of the above two questions, are you nominating this person to receive an additional discretionary bonus?
Do you have concerns about this person's performance over the last 6-12 months?
Is this person ready to be promoted today?
The simplified rating approach
With this approach, employees are simply either designated as 'on track' or 'off track'. If an employee is 'on track', they receive a pay or bonus award, based on one or more of the following:
Company performance
Divisional performance
Team performance
Market rate
Changes in job responsibilities
If an employee is 'off track', their pay or bonus award is reduced.
This approach has a number of advantages. It is easily understandable; it saves time, as there is no calibration required; it reduces anxiety among employees, as the majority of workers will be 'on track' most of the time; and it still allows under-performance to be addressed. Additionally, as managers only have two rating options, they are able to rate employees much more objectively than with a multi-point rating scale, even if they are not experienced performance-raters. The major disadvantage of this approach, however, is that it has no scope to award extra pay to higher performers.
As you can see, there is no one right way to manage performance-related pay with a continuous performance management approach. There are a number of different methods, and whichever one you choose will need to suit the culture and goals of your particular organization. Always strive for what is fair and conducive to great performance, and remember: transitioning to a new method of managing performance is difficult and can take time. But by sticking with it, you stand to see a lot of long-term benefits.

About the author
Stuart Hearn is the CEO of Clear Review, a performance management software system that helps HR departments improve individual, team, and organizational performance. He has over 20 years of experience in HR and is passionate about employee engagement and keeping up with current performance management trends.