As another week draws to a close, here's our latest serving of Business Bookmarks to see you through the weekend. This week we've looked at the future of the gig economy, how driverless cars know where to go, and why your website needs to be optimized for mobile, now more than ever before.
Long Reads
Is the gig economy actually working?
From online dating to social media, the internet's impact on society is close to immeasurable. And one industry that has skyrocketed in popularity in recent years – thanks in large part to the world wide web, is the sharing economy or 'gig economy'. Built on the premise of people completing small jobs for other people on a flexible, short-term basis, it's led to the rise of companies such as Uber and Deliveroo. But does the industry have long-term sustainability? Are millennials wising up to its pitfalls? The New Yorker investigates. (Via The New Yorker)
The 50 smartest companies of 2017
At Fleximize, we're proud that innovative businesses turn to us for funding. Some of their ideas are glaringly simple, some are amazingly complex. Some set out to change the world, whilst some want to solve a specific problem. Either way, there's one thing that unites them all: they're incredibly smart. In this interactive article, 50 of the world's most innovative businesses share how they're managing to combine clever technology and a robust business model to improve the world. (Via MIT Technology Review)
Short Reads
How do driverless cars see?
It's a question that has left many people scratching their heads. But not Austin Russell, the 22-year-old founder of California-based Luminar Technologies. Having employed 200 people before he was old enough to drive, Russell and his company are at the very forefront of the autonomous vehicle industry, a sector predicted to be worth $7 trillion by 2050. (Via Wired)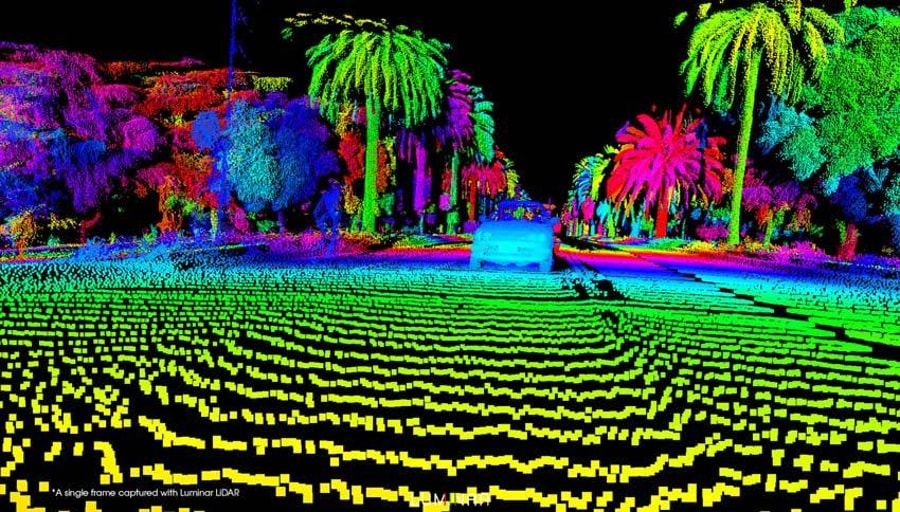 How Blockchain is transforming the lives of refugees
Seeking asylum in a new country brings more challenges than you might think. Finding a place to live and means of getting around is one thing, but getting a job or opening a bank account without an official form of identification is nigh on impossible. Helsinki-based startup MONI is using Blockchain, the framework that underpins digital currency Bitcoin, to provide an authenticated form of ID to refugees, giving them access to a financial system previously off limits to them. (Via MIT Technology Review)
To Action
Designing a brilliant website for your small business
In October 2016, for the first time ever, the number of website pages loaded via mobile devices surpassed those accessed via desktop. Not only is this a handy little dinner party conversation piece, but it's also a stark reminder to small businesses that they risk being left behind if they don't have a fully-optimized website. In this article, Chris Hardy of Xchange Training outlines the best practices of web design. (Via The Knowledge Hub)
To Visit
Have a craicing time in Dublin
Often considered as the go-to destination for booze-fuelled stags and hens, Dublin has far more to offer than an authentic pint of Guinness. With a rich history and culture, a thriving live music scene, and more bars and restaurants than you can shake a stick at, it's an ideal destination for a long weekend. Return flights are generally cheaper than for most European cities, and with an average flight time of no more than an hour from most UK airports, you could leave work this evening and spend the night in the fair city. (Via The Savvy Backpacker)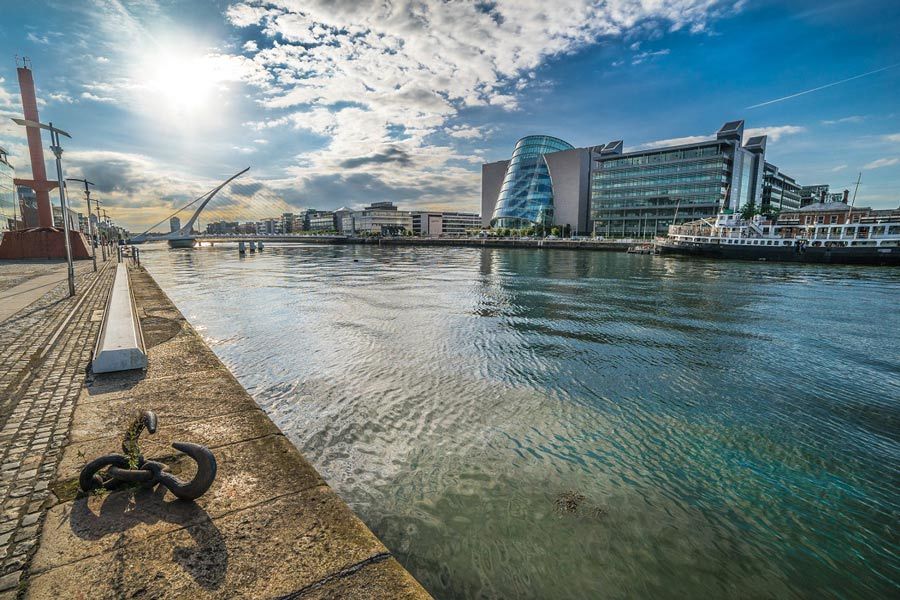 To Watch
Is It the movie of the year?
It, the latest adaptation of Stephen King's novel of the same name, has just hit the big screens, and if you like horror films, it's one you won't want to miss. In what is almost certainly the scariest movie of the year, Bill Skarsgård plays Pennywise the Clown, a shapeshifting demon that terrorizes 1980s Derry, Maine. In the space of a few days since its release, the film has smashed box office records and had critics scrambling to write the next five-star review. If you're a glutton for punishment, the exclusive VR experience might just be your best bet. (Via It the Movie)
To Stream
Take your brain on an entrepreneurial journey around the world
Sometimes, the last thing we want is to listen to a podcast that is crammed full of advice. Instead, we want to learn without feeling like we're back at school. It's a bit of a catch-22. Combining useful business insight with easy-to-listen-to entertainment, The World of Business podcast from the BBC ticks all the right boxes. (Via BBC)
To Use
Easily identify any web font
If you're a creative type, chances are you're constantly browsing the web and stumbling across fonts that you love. However, finding the name of fonts can often be a frustrating experience, unless you're familiar with the 'inspect element' command. Fount, a browser add-on, succeeds in answering your creative needs with minimal fuss. By adding Fount as a bookmark on your chosen browser, the next time you find a font that you love, simply click the Fount link in the bookmarks window and highlight the text. Fount automatically tells you the name of the font, the size, weight, and style. (Via Fount)
---
Enjoyed this collection? Stay up to date by signing up to the Knowledge Hub Digest, or following us on Facebook, Twitter and LinkedIn.