In this week's Business Bookmarks, curated by the Fleximize team, we discover how technology influences our purchasing habits and why letting your staff work from home could reap rewards for your business (trust us on this). There's also a nice side-portion of travel tips and a six-minute video that could change the rest of your life.
Short Reads
How Spotify playlists uncover the stars of the future
The growth of Spotify continues unabated, its revenue more than doubling from $1.8 billion to $3.8 billion in the space of two years. And with 60 million subscribers now on its books, compared to Apple Music's 27 million, the power of the platform for budding musicians can't be overstated. In fact, a place on Spotify's curated playlists is becoming a bigger money-spinner than radio for some aspiring artists. (via Rolling Stone)
How technology influences what we buy
Ever wondered how our spending habits differ depending on the device we use? Mark Wilson looks at how a touchscreen can not only influence the way we spend, but equally what we splash our cash on. This is a must-read for everyone, but in particular to those who own an e-commerce website. Suffice to say, having a responsive website has never been more important. (Via Co.Design)
Long Reads
Is Alexa your child's new best friend?
Even if you don't own an Amazon Echo, you probably know somebody who does. Amazon's smart speaker is slowly but surely working its way into UK households, with its personal assistant Alexa helping families with everything from weather forecasts to restaurant recommendations. However, with children becoming accustomed to having a 'virtual' family member around the house, should parents be wary of their kids' relationship with their new robotic buddy? (via MIT Technology Review)
"Alexa. Take me to the article."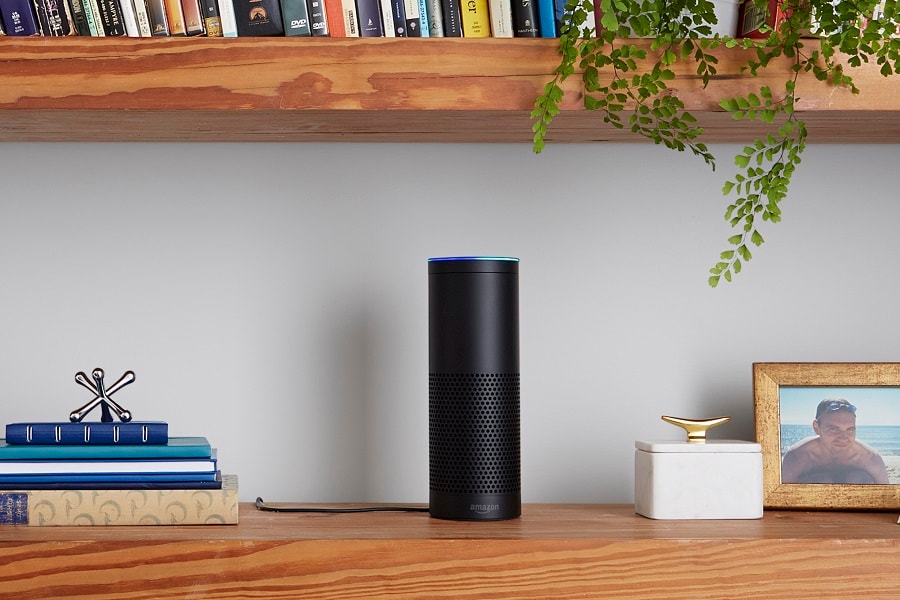 The beauty industry just got glossier
Emily Weiss built her beauty brand, Glossier, on one key notion: to make people feel good. It may be a simple concept, but it's certainly an effective one. In fact, Weiss' success in carving a space for Glossier in an industry that's worth $428 billion is no mean feat. Discover how the entrepreneur used social media to create the brand that's currently on everyone's lips. (Via Entrepreneur)
To Action
Conquer employee retention
Creating a workplace that makes your employees want to leap out of bed every day isn't a task that should be overlooked. re:Work, a platform set up by Google, aims to help you achieve that, covering a multitude of topics from the hiring process to team management. Get started by checking out the tech giant's actionable tips and helpful checklists. (Via Google)
Reap the rewards of flexible working
Increasing numbers of employers are embracing a modern approach to working patterns, allowing employees to choose their own hours and, if desired, work the from the comfort of their home. While some managers still won't entertain the idea of flexible working, research suggests that the benefits it can deliver to a business outweigh the rewards. Find out why it might be time to relax your own policy, and how you can implement it effectively. (Via The Knowledge Hub)
To Visit
Explore the ancient streets of Athens
Despite its financial instability drawing years of negative publicity, Greece, and in particular Athens, is a fantastic option for those looking for a weekend getaway, especially at this time of year. Whilst it doesn't boast the sheer beauty of Santorini or Mykonos, Athens has a rich history and culture comparable to anywhere in Europe, and offers more than enough to keep even the little ones entertained for a long weekend.
In Piraeus Market, you can sample seafood caught minutes before, while Anafiotika is the place to go for ancient white-washed streets, traditional pork gyros and spanakopita (spinach pastries). And in Plaka you can feast on the best Souvlaki and Kaimaki (Greek ice cream) the city has to offer. (Via Nomadic Matt)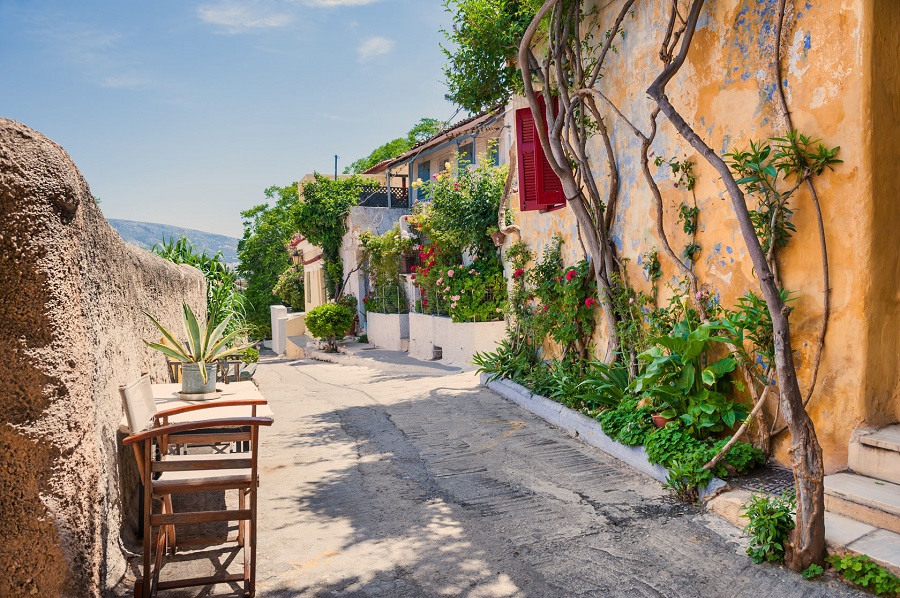 To Stream
Learn from the leaders
Business podcasts can be incredibly useful resources for entrepreneurs, whether they're just starting out or are seasoned pros. One criticism of these podcasts, however, is that many can find the advice they give difficult to action, especially if their business is in a very different field.
Mixergy breaks the mould. Based around interviews with thought leaders and industry figureheads, including the founders of Pixar, LinkedIn, Wikipedia and Groupon, the podcast turns these interviews into action plans, with valuable advice and actionable insight that you can implement in your business. (Via Mixergy)
To Watch
Six minutes for the next 60 years of your life
For those unfamiliar with him, Gary Vaynerchuk is not only a serial entrepreneur, prolific public speaker, venture capitalist and New York Times best-selling author, but he's also the face of one of YouTube's foremost entrepreneurial channels. Almost every day he posts inspiring content, top-notch advice and interviews with business and cultural figureheads. In this video, Vaynerchuk challenges the notion that building a business in today's age is a young persons' game, drawing on the experience and perseverance of older generations. (Via YouTube)
To Use
Keep your data more secure on the web
With the web becoming a more connected and intelligent place by the second, more websites are using tools to track and analyse every single user, from their behaviour to demographic profile. And whilst the purpose of this is generally to create a better user experience, many websites do it to serve you targeted ads.
The problem with these tracking tools is that they can seriously slow down a website, clutter your browsing experience with ads, and even make your data less secure. Ghostery is a small Google Chrome extension that alerts you when websites are using these trackers, and allows you to disable adverts, tracking tools, and more. (Via Ghostery)
---
Enjoyed this collection? Stay up to date by signing up to the Knowledge Hub Digest, or following us on Facebook, Twitter and LinkedIn.