Here at Fleximize, we're all about making business owners' lives as easy as possible. To save you from trawling the web, we've taken it upon ourselves to compile a collection of recommended reads, must-see TV shows and ideas for weekend escapes – with a little more thrown in for good measure. With that in mind, here's what piqued our interest this week. Hopefully it ticks your boxes too.
Short Reads
Facebook targets YouTube with new video streaming service
In its quest for world domination, Facebook is now taking aim at YouTube, Netflix and TV companies with a new video feature called Watch. An expansion on its existing video service, Watch will allow users to view trending content, set up watchlists, and easily follow any shows or videos from their favourite publishers or brands. It'll even be commissioning original shows, with ad breaks generating yet more revenue for Facebook and its new band of video producers. (Via Venture Beat)
Fintech: the next financial frontier
Unless you've been living under a rock for the past decade, you'll probably be aware that high-street banks aren't the only place to get a loan, make a payment, or manage your finances nowadays. Rather than posing a threat to the established order, however, startups in the fast-growing fintech sector are forging new opportunities – and a bright future – for financial services. Here's what Fleximize's Peter Tuvey has to say about the sector's rapid growth in recent years. (Via ITProPortal)
Long Reads
There's a chance Brexit could be stopped
Whether you like it or not, Brexit is still the political buzzword of the moment. And with negotiations on the UK's departure from the European Union set to roll on until March 2019, it's likely to dominate headlines for a good while yet. However, in an interview with Business Insider, veteran Conservative politician Lord Heseltine claimed that Brexit is far from a foregone conclusion. (Via Business Insider UK)
Silicon Valley's battle with the alt-right
Last week, Google fired a software engineer who claimed the tech industry's gender pay gap is a result of biological differences between women and men. In a ten-page memo, which went viral online, James Damore described Google's efforts to achieve equal female representation in tech and leadership roles as "unfair, divisive and bad for business". Not only has the episode shed further light on the issue of gender inequality, but it's also intensified the fight between Silicon Valley and the USA's alt-right activists. (Via The New York Times)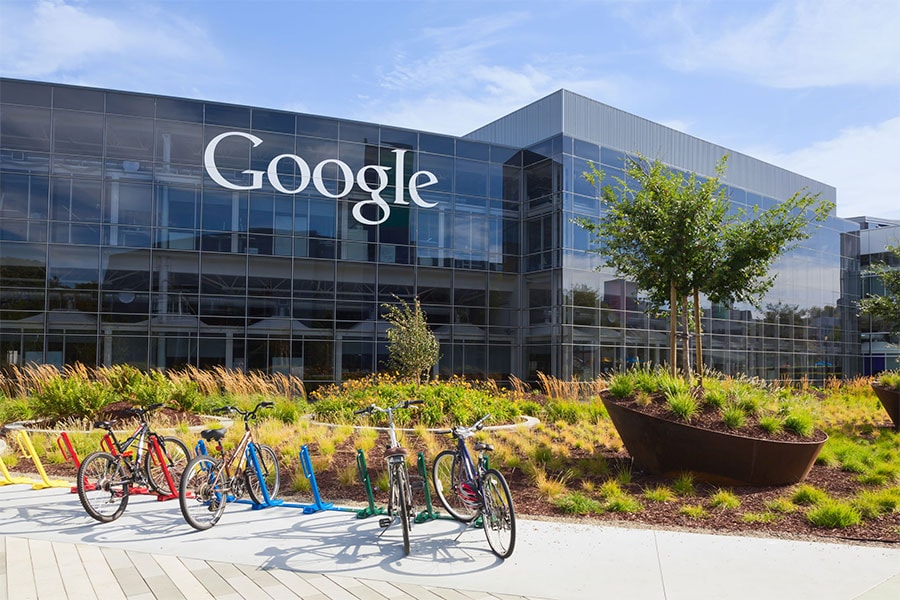 To Action
How to keep hold of your Twitter followers… forever
Considering some of the world's largest brands have come a cropper on Twitter, it's worth getting to grips with its weird and wonderful ways before firing off that first tweet. With tips on everything from how often to tweet to creating a killer bio, ­this guide from Wix is an essential read for any business owner looking to tame Twitter. (Via Wix)
Taking advantage of a trade show
While trade shows and exhibitions are rarely the most glamorous of events, they're still an essential marketing channel for many businesses. However, if you're one of those who considers them a waste of valuable business time, have you ever thought that your approach might be to blame? These tips might make you think differently about trade shows and their value to your company. (Via The Knowledge Hub)
To Visit
Exploring the real beauty of Amsterdam
Despite its reputation as one of Europe's most popular stag weekend destinations, there's a lot more to Amsterdam than its (in)famous Red Light District and 'coffee shops'. Less than an hour's flight from London, the Dutch capital is a dream for walkers and cyclists alike – the lack of road traffic allowing you to explore the city's canals and picturesque neighbourhoods in relative peace. It also offers a multitude of cultural and historical attractions, with the Van Gogh Museum and Anne Frank House sitting firmly in the category of 'must-visit'. (Via Nomadic Matt)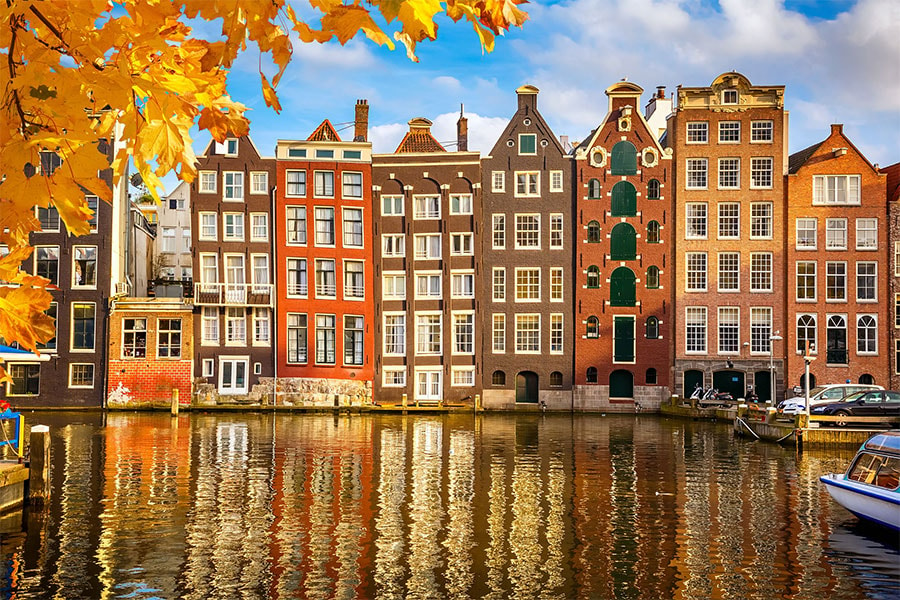 To Stream
Get a taste of true crime
With the world going mad for true crime podcasts, where better to start than the one that took the genre to new heights? Produced by the team behind This American Life, and hosted by journalist Sarah Koenig, season 1 of Serial explores the 1999 murder of Baltimore teenager Hae Min Lee, and the subsequent arrest and life imprisonment of her ex-boyfriend Adnan Syed.
Through multiple phone calls with Syed and everyone involved with the investigation, not to mention some first-class investigative work, Koenig discovers that all is not what it seems with the case. Or is it…? (Via Serial Podcast)
Hear from your business heroes
A firm favourite with the Fleximize team, How I Built This features the fascinating stories of the people behind some of the world's best-known businesses, charting their journeys from idea to inception – and all of the stresses and strains in between.
With Kickstarter co-founder Perry Chen and Spanx's Sara Blakely among the recent contributors to the podcast, How I Built This is essential listening for anyone looking to launch their own startup, or just wanting a glimpse into the lives of some famous founders. (Via National Public Radio)
To Watch
The 'OMG!' moments of Ozark
If, like many, you've been desperately searching for a show to fill the Breaking Bad-sized hole in your TV-viewing schedule, you can stop looking. One of the latest additions to Netflix's Original Series line- up, Ozark follows Chicago accountant Marty Byrde (Jason Bateman) who, despite his clean-cut public image, secretly leads a life of money laundering for a Mexican drug cartel.
When Byrde discovers his business partner has been stealing money from the head of the cartel, he has to relocate his entire family out of the city and into the wilds of Missouri. Suffice to say, Ozark is prime binge-watch material. (Via Netflix)
The brilliance of Billions
With its gripping second season recently concluding on Sky Atlantic, Billions is arguably the sleeper hit of the past two years. At the heart of the show is a brutal battle of wills between multi-billionaire hedge-fund king Bobby Axelrod (Damian Lewis) and flawed U.S. attorney Charles "Chuck" Rhoades Jr (Paul Giamatti). Caught in the middle is Rhoades' wife Wendy (Maggie Siff), a psychiatrist and in-house performance coach at Axelrod's firm, Axe Capital.
While it could be described as a toned-down Wolf of Wall Street­­, Billions certainly doesn't shy on the debauchery front, and there's not a weak link in sight among its fantastic cast. (Via Sky Atlantic)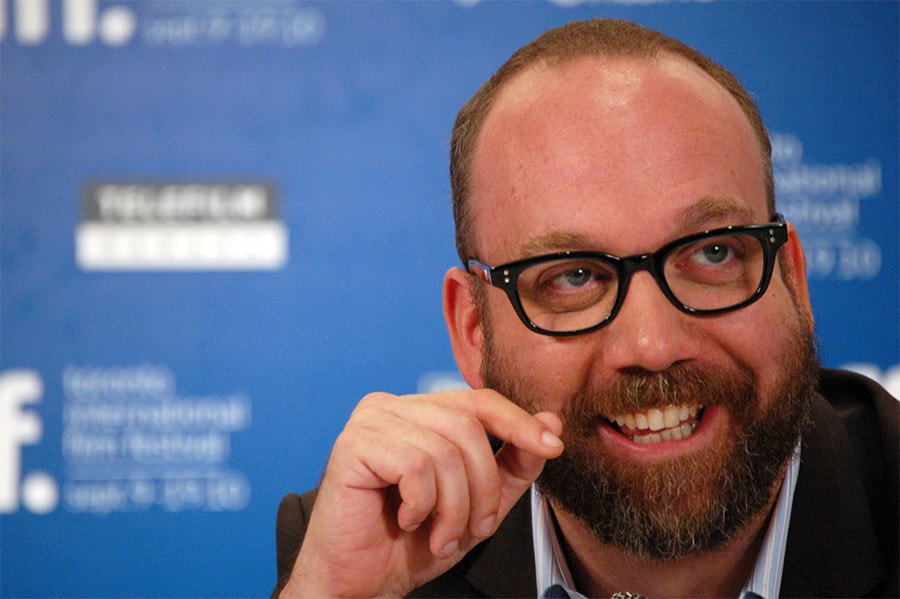 To Use
Stop wasting paper on daily to-do lists
Not many of us would get through the working day without a to-do list by our side at all times. However, while it's all well and good keeping a note of what needs doing today, how on earth can you keep track of the things you'll have to work on next month, or those non-essential tasks you could complete when you have a spare five minutes? That's where Trello comes in. This online to-do list lets you order tasks by priority, create boards of ideas, and even add tasks to other people's lists. Better still: it'll save you a whole load of paper. (Via Trello)
Outrank your competitors organically
Given that organic traffic is the equivalent of free customers, the multitude of SEO tools available to businesses isn't all that surprising. Although there's obvious value in free platforms such as Google Webmaster Tools, forking out on one of the more comprehensive tools can be a sound move – and there aren't many better than Ahrefs.
Even with the platform's Lite price plan, which comes in at $99 (£84) per month, you can keep a close eye on your own rankings and backlink profile, and see where you're losing ground on your competitors. And that's just for starters. (Via Ahrefs)
---
Enjoyed this collection? Stay up to date by signing up to the Knowledge Hub Digest, or following us on Facebook, Twitter and LinkedIn.